Having more than a million followers, Sonam Kapoor is a famous Indian actress and a vocal supporter of women's rights who has recognized the giant step that Rubab has taken in her society by mending the gap of gender inequality. Even tweeting about it can inspire millions of other struggling women who are looking for a change. This is the kind of support we all need. More power to Sonam who showed her support on the grounds of humanity. The tweet might even pave the way for other women to step up and fight for their livelihood who were once afraid.
This is what she tweeted: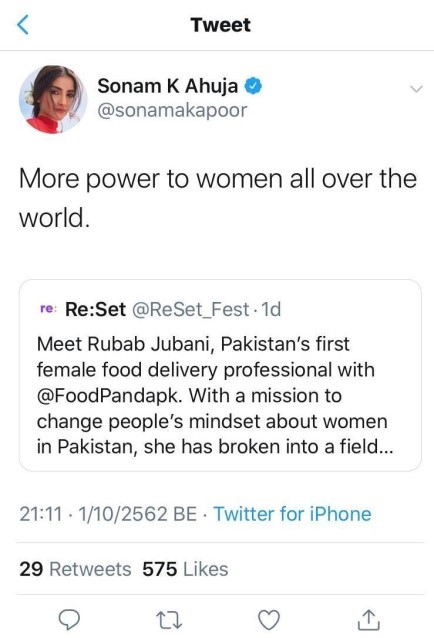 Paving her way with resilience, the young, passionate and brave female rider, Rubab Jumani, has bagged a new milestone for women across Pakistan. Her journey began as a part-time food delivery rider for foodpanda, an online food delivery service in Pakistan. Through this, she aimed to earn a livelihood for herself and her household. Rubab zips through traffic, delivers food to customers and is always greeted by a smile at every step of the way.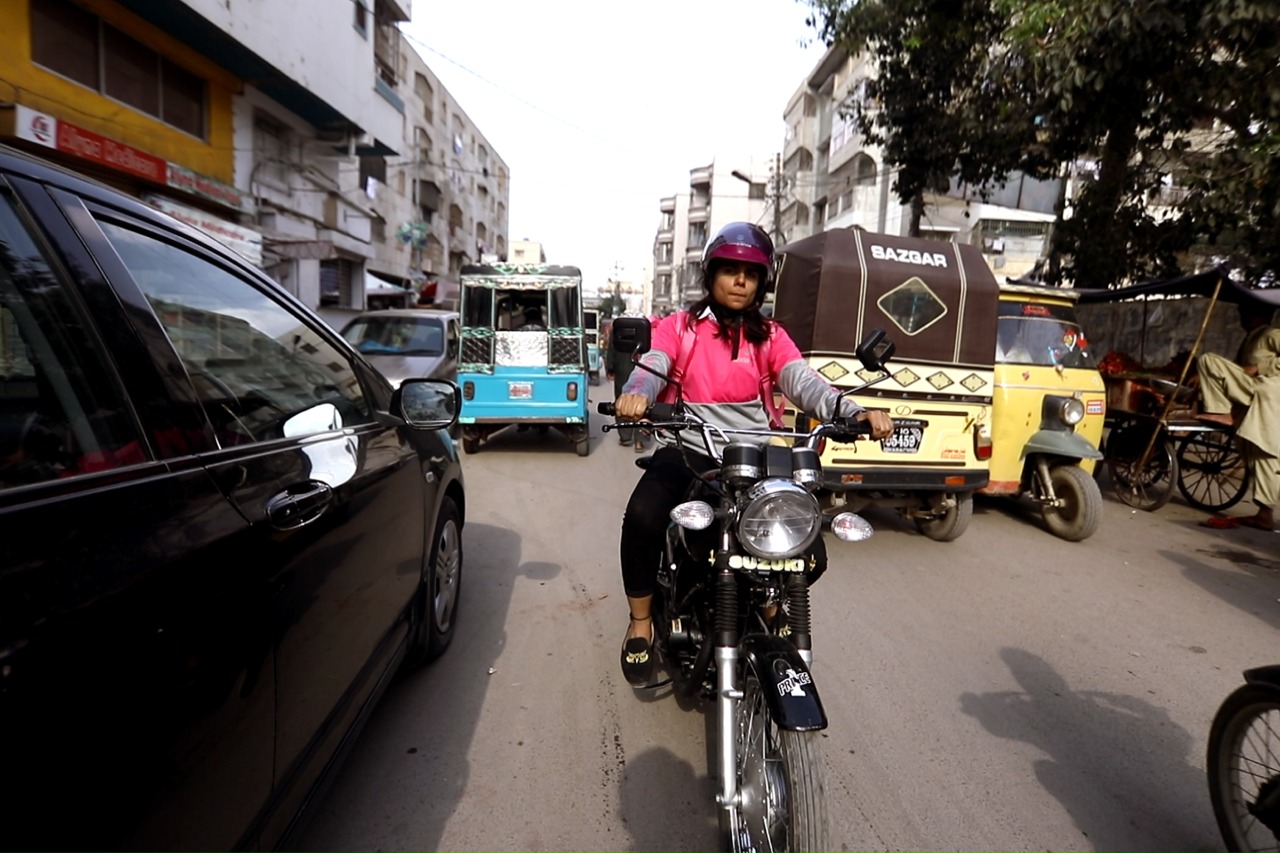 The most rejuvenating thing about this whole scenario is the way that the people have received this change. foodpanda's progressive action was also praised all across and this is the perfect example of progressive thinking – our people and we as a nation are headed towards the right direction. Even from across the border, people are appreciating Rubab and foodpanda – this is indeed a step towards a more progressive future.
This is what Rubab has to say about her new career!
Rubab's story gives a strong sense of dedication and the drive that pushes an individual to his/her limits. In a society where riding a bike for a female is seen as a taboo, Rubab is surely making a statement. She began her journey as a part-time rider with a mission to support her household. Rubab is setting an example for other strong willed women to follow and is surely an inspiration for millions of women in Pakistan who are bound by rules of "Society".
We, at parhlo.com, salute the strong will and dedication of Rubab. She broke the stereotypes to make her ends meet. She overcame the barriers set for her by society to earn a respectable income for her household. We wish more power to her and pray that she overcomes many other obstacles just like she did with this one! Good luck, Rubab!