Disclaimer*: The articles shared under 'Your Voice' section are sent to us by contributors and we neither confirm nor deny the authenticity of any facts stated below. Parhlo will not be liable for any false, inaccurate, inappropriate or incomplete information presented on the website. Read our disclaimer.
SZABIST one of Pakistan's reputable and quality institute plays an important role in the life of all its students, especially when it comes to giving them a practical exposure in terms of their respective professions. Students of management sciences at SZABIST University studying in their fifth semester were given a project by their renowned media management faculty MUSTAFA HUSSAIN.
It is a pleasure to mention that the students executed an informative seminar regarding mouth cancer and oral hygiene under the BLUE LIP campaign.
The team was able to create awareness in the youth of today about oral cancer and what causes it. The Seminar took place on 22nd November 2016 at SZABIST campus with DR. MARIAM ZAFAR as a guest speaker, a certified dentist by profession at ABBASI SHAHEED HOSPITAL.
Speaking on the occasion, DR. Maryam Zafar said: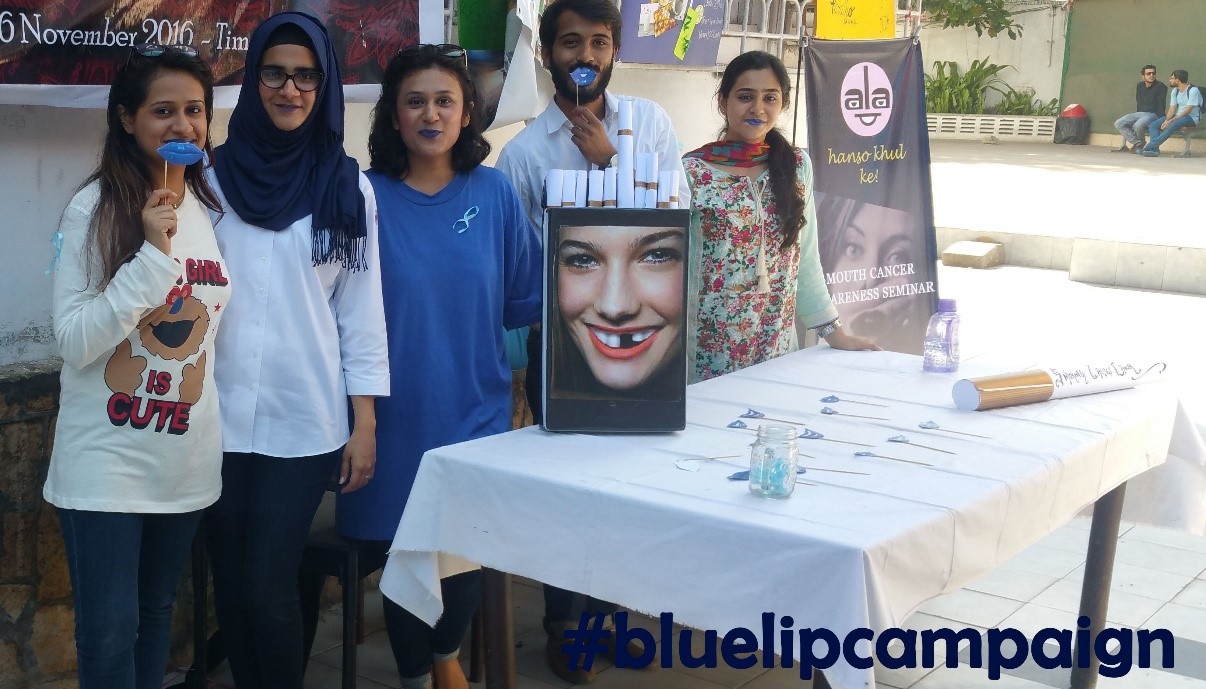 "The blue lip campaign attempted to confront the lack of knowledge which surrounds mouth cancer by making everybody understand the importance of keeping one's mouth clean."
DR HAMZA AHMED BAJWA, owner of DR. HAMZA MEDICAL AND DENTAL CARE, further commented about the campaign,
"The blue lip campaign is certainly a great way of getting people involved in what the campaign is about. The matter of fact is we are facing more incidents and more deaths from mouth cancer than ever before and we need an assistance of the profession to curb these figures."
Keeping in mind the fact that nowadays mouth cancer is considered to be one of the major health threat, this initiative was taken to ensure that people are well aware of the risk factors involved in the consumption of tobacco products and hence are encouraged to look after their oral hygiene. A large number of students were benefited from this seminar.