At least 10 people lost their lives and 12 others sustained injuries in a powerful explosion near Paracha Chowk in Karachi's Shershah area on Saturday, according to a statement by the spokesperson for the Karachi police.
The building, located near Paracha Chowk, was built on a nullah (drain) and has a fuel station adjacent to it. Following the explosion, the bank premises collapsed and most of the casualties are reportedly customers and staff present inside the bank.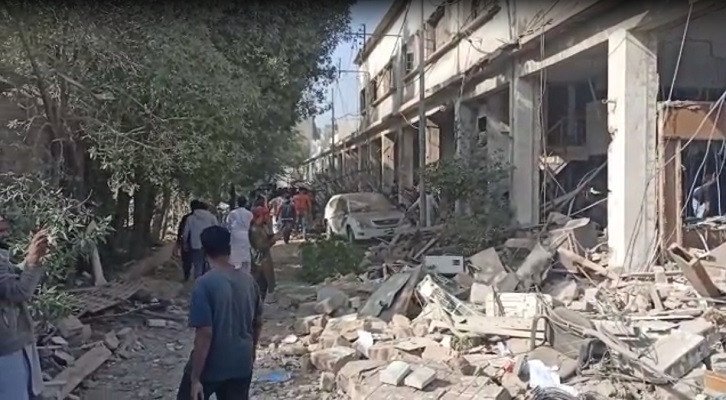 The explosion was heard for miles and shattered windows of nearby buildings and also damaged vehicles parked in its proximity. As of now, the cause of the explosion is being investigated. The officials say they can not confirm till now whether it was a gas pipeline or a build-up of methane that took place inside the nullah which led to the explosion.
SHO Zafar Ali Shah said that a notice had been previously served to vacate the premises so the nullah could be cleaned up. The police spokesperson later said that a bomb disposal squad was called to examine the site of the explosion, adding that the cause can be determined with certainty once the squad submits its report.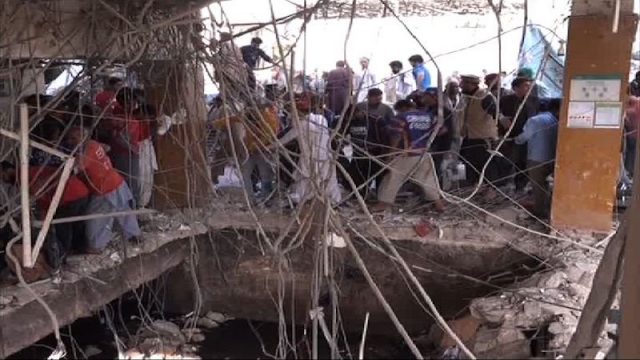 Footage of the blast showed a damaged building, vehicles, and debris lying on the ground. People could be seen trying to remove the rubble. There were reports of people being trapped under the debris.
Footage of the blast:
Soon after the explosion, a large contingent of security personnel reached the site and cordoned off the area. The injured were shifted to a nearby medical facility for treatment. With the help of rescue teams, excavators have reportedly started removing the debris.
Sindh Chief Minister Murad Ali Shah took notice of the incident and ordered commissioner Karachi for a detailed inquiry. While extending his condolences for the loss of lives in the explosion, the minister instructed the provincial chief secretary to ensure the provision of quality medical care to all injured.
"Police should also be included in the inquiry so that every aspect can be covered," said the provincial chief executive. He also ordered administration officials to reach the hospital and provide all possible assistance to the victims.
Another sorrowful event took place last year in Karachi when an explosion occurred in a building near Maskan Chowrangi. Lahore also witnessed a blast in Johar Town earlier this year.
What do you think of this story? Let us know in the comments section below.