Indian extremist political party Bharatiya Janta Party (BJP) has once again stirred controversy against Muslims. One of its leaders has asked Muslims, celebrating the festival of Eid-ul-Adha, to sacrifice their children instead of animals.
"People who want to sacrifice on Eid should sacrifice their children. I will not let people consume meat and alcohol in Loni. We will not let people sacrifice innocent animals because meat spreads coronavirus," said BJP legislator Nand Kishore Gurjar.
The BJP MLA from Loni Constituency in Ghaziabad also said meat spreads coronavirus so people should not be allowed to sacrifice innocent animals.
"The way people have followed the guidelines of the government by not offering prayers and namaz at temples and mosques to contain COVID-19, in the same way, they must not give the sacrifice of animals on this Eid," he added.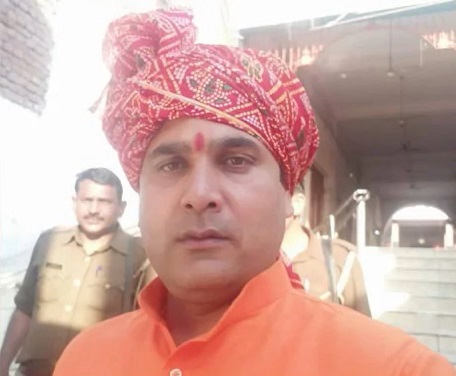 Eid-ul-Adha in India
The coronavirus cases in India has been increasing rapidly these days. With days before the Eid-ul-Adha, the biggest animal market in western Uttar Pradesh has been suffering a great loss due to the restriction imposed by the current government of BJP. Muslims are also finding it difficult to get sacrificial animals in the country.
Eid-ul-Adha will be celebrated on August 1 in India. But many will not be able to perform that religious duty this year because of the pandemic. Animal markets have not been held in many parts of the country. Authorities, including in the capital New Delhi, have not allowed animal markets. The sale and purchase of animals have been forbidden in most places.
There will be a ban on sacrificing animals in the open as well as transportation of the meat through non-Muslim localities.
BJP government has continued to create difficulties for the Muslims of India. They always thought that Muslims doesn't deserve equal rights.
BJP Narendra Modi has been nothing less than an imbecile tyrant for Muslims in India and Kashmir. The consequent result of such derogatory, discriminatory politics only signals at making Muslims second-class citizens in India. Riots, rebellion, and mutiny came forth as the result of this predicament and thus resulted in further discrimination, barbarism, and hatred for the Muslims.
What do you think about the story? Tell us in the comment section below.