Biscuits hold a special place in Pakistani households. They are more than just snacks; they are a valued part of our culture. In this detailed guide, we're going on a delightful journey through the best biscuits in Pakistan that you must try. From timeless classics to innovative flavors, these biscuits are sure to elevate your tea-time experience to new heights.
In Pakistan, tea is more than just a drink; it's a ritual that brings people together. And what's tea without a plate of biscuits to accompany it? Whether it's a quick snack during a work break or a relaxing afternoon with loved ones, biscuits play an important role in our daily lives.
Now, imagine the pleasure of biting into a crisp Tuc biscuit, the nostalgic taste of a Cocomo's chocolate filling, or the comforting sweetness of a Sooper biscuit. These biscuits aren't just treats for your taste buds; they're a journey through flavors and memories.
But the world of biscuits doesn't stop there. From the regal Prince biscuits to the innovative RIO, each biscuit has its unique story and flavor profile.
Top Biscuits In Pakistan 2023
Let's explore the best biscuits in Pakistan that you must try. It's time to make your tea-time moments even more special with these delightful treats.
Tuc Biscuits
Let's begin our biscuit adventure with the ever-popular Tuc biscuits. If you're in the mood for a savory snack, Tuc biscuits are your perfect companion. These thin, crispy treats are known for their delightful saltiness, making them an ideal choice to munch on during tea time or whenever hunger strikes.
Tuc biscuits have been a staple in Pakistani households for decades. Their simple yet satisfying taste is suggestive of the comfort of home. Whether you're enjoying them with a cup of steaming tea or as a quick bite on a busy day, Tuc biscuits never fail to satisfy your craving for a salty snack.
Cocomo Biscuits
Now, let's dive into the world of chocolate joy with Cocomo chocolate biscuits in Pakistan. These biscuits are a heavenly treat for chocolate lovers. Imagine a rich chocolate cream filling sandwiched between two delicate and crunchy biscuits. Each bite of Cocomo biscuits promises a delightful burst of sweetness.
Not only are Cocomo biscuits delicious, but they also bring back memories; they also evoke a sense of nostalgia. Many of us have fond childhood memories of eagerly opening a packet of Cocomo and savoring its chocolaty goodness. Today, these biscuits continue to bring joy to both young and old with their timeless chocolatey flavor.
Sooper Biscuits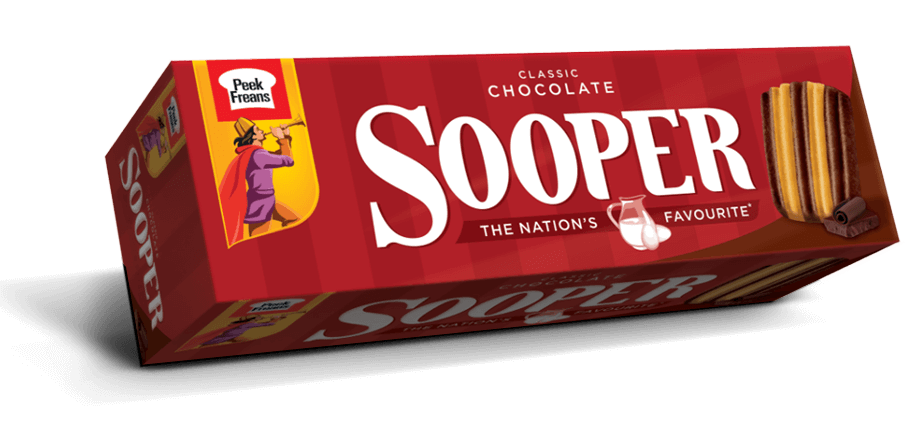 Moving on, we have the beloved Sooper biscuits in Pakistan. These biscuits have earned their place as tea-time essentials. Their sweet, buttery flavor pairs perfectly with a hot cup of chai. Whether you're starting your day or unwinding in the evening, Sooper biscuits add a comforting touch to your moments.
The sweet, buttery flavor of a sooper biscuit is only part of its appeal. We all remember the first time we ripped open a packet of Sooper and tasted its buttery deliciousness and how excited we were. The classic flavor of these biscuits has been a source of delight for generations, and that tradition continues now.
Prince Biscuits
Now, let's explore the royal world of Prince Biscuits. These biscuits are known for their distinctive crown shape and delicious fillings. With flavors like chocolate, strawberry, and pineapple, Prince biscuits offer a regal treat for those seeking a touch of sweetness.
Prince biscuits have a unique charm that makes them stand out. Their crown-shaped design is not just visually appealing but also adds to the overall experience of enjoying these biscuits. Whether you're enjoying them as a special treat or sharing them with loved ones, Prince biscuits add a touch of elegance to any tea-time gathering.
RIO Biscuits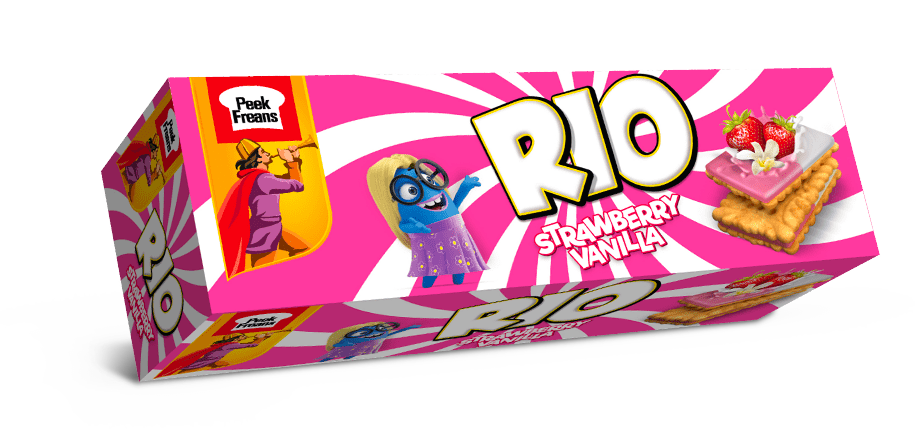 Next up, we have RIO biscuits, a delightful fusion of chocolate and cream-filled biscuits. These biscuits offer an exciting blend of textures, with a crispy exterior and a creamy center. The rich chocolate flavor combined with the biscuit's crunch creates an irresistible combination.
If you want to see how a simple chocolate biscuit in Pakistan can be transformed into a gourmet feast, go no further than RIO biscuits. The chocolatey interior is smooth and creamy, while the biscuit crust adds a delightful crunch. The RIO biscuits are delicious whether you're looking for a fast snack or something to go with dessert.
Peanut Pik Biscuits

For those craving a savory twist, Peanut Pik biscuits are the way to go. Loaded with crunchy peanuts, these biscuits provide a unique blend of flavors and textures. Whether you're a fan of peanuts or simply in the mood for a savory snack, Peanut Pik biscuits have got you covered.
The creative flair of Pakistani biscuit bakers is on full display in the form of Peanut Piks. Using simple ingredients like peanuts, they create a new and exciting snack. Roasted peanuts and biscuits make for a delicious flavor combination that will have you craving more.
Candi Biscuits
Let's introduce a tropical twist with Candi biscuits. These biscuits feature a delightful coconut-flavored cream filling covered in a crispy shell. The taste of coconut adds a refreshing dimension to your biscuit experience, making Candi biscuits a unique and enjoyable choice.
Candi biscuits offer a taste of the tropics, transporting you to a sunny beach with each bite. The coconut cream filling provides a sweet and aromatic flavor profile that pairs beautifully with the biscuit's crispiness. Whether you're enjoying them as a snack or as part of a dessert, Candi biscuits offer a tropical escape for your taste buds.
Gluco Biscuits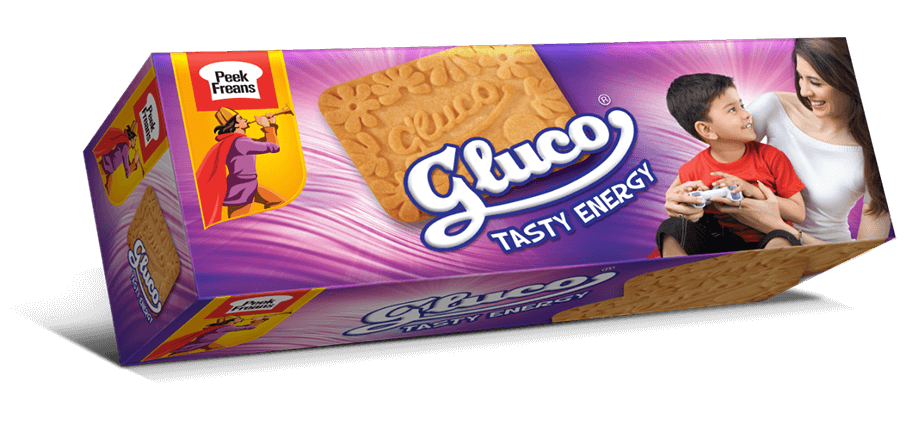 Biscuit companies in Pakistan have made timeless classic biscuits in Pakistan. These biscuits are known for their energy-boosting properties, making them a trusted choice for quick refreshment. Whether you're enjoying them with tea or as a light snack, Gluco biscuits offer a simple yet satisfying taste.
For many years, people have relied on glucose biscuits as a steady supply of energy. Their simple taste is a reminder of the importance of basic nourishment. Whether you're enjoying them during a hectic workday or sharing them with friends, Gluco biscuits provide a quick and convenient way to recharge.
Oreo Biscuits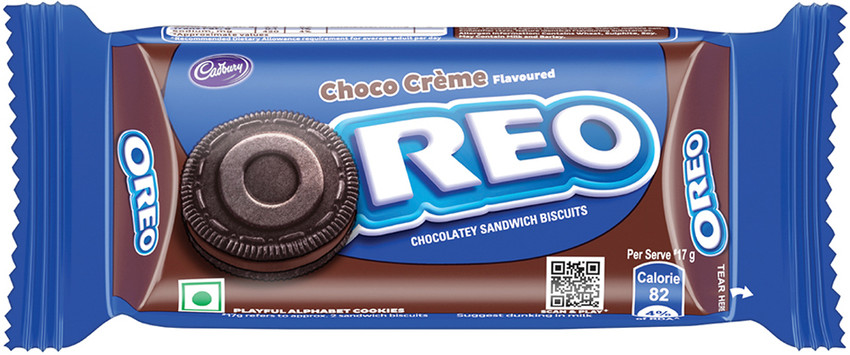 Now, let's step into the world of iconic Oreo biscuits. This is one of the top biscuits in Pakistan that has captured the hearts of cookie enthusiasts worldwide. The chocolatey sandwich filled with sweet cream makes for a delightful treat, whether you enjoy them as they are or get creative with desserts.
Cookies are just cookies, but eating an Oreo is an experience. The act of twisting them open to savor the creamy filling or dunking them in a glass of milk is a cherished ritual for many. Whether you're delighting in some "double stuff" or exploring limited-edition flavors, Oreo biscuits are a timeless delight.
Zeera Plus Biscuits
Our biscuit journey concludes with a zesty twist—Zeera Plus biscuits. These biscuits offer a unique blend of savory and spicy flavors, thanks to the infusion of cumin. If you're in the mood for a bold and flavorful snack, Zeera Plus biscuits are a savory delight.
The wide variety of tastes that can be found in Pakistani food may be tasted in a single package of Zeera Plus biscuits. The addition of cumin seeds not only adds a distinct taste but also a delightful crunch. Whether you enjoy them with a cup of masala chai or as an accompaniment to savory dishes, Zeera Plus biscuits provide a flavorful experience. In Pakistan, biscuits are more than snacks; they are cherished moments of enjoyment.
Whether you prefer the savory crunch of Tuc or the chocolatey bliss of Cocomo, these biscuits add joy to our tea-time rituals. So, take a moment to savor these delightful treats and make your tea time even more special. Don't miss the chance to explore the world of biscuits in Pakistan and discover your new favorites.
See More: List Of 10 Top Restaurants In Karachi 2023
What do you think of the story? Tell us in the comments section below.