TV shows have become an important part of our life, it has covered almost every area of entertainment and targeted every gender.
It has been ruling for over the past couple of years and Hollywood gave us some of the most iconic TV shows that no one can ever forget.
People have their own choice regarding TV shows, no one has ever thought that it would become an important part of our life. There are tons of TV shows, which make it impossible for everyone to cover and complete their watch-list.
But there are some people, who have just entered into the world of TV shows and are stuck with lots of seasons.
No doubt, not every show stands tall but there are some high-rated shows that every single person should watch before shifting towards the new ones.
The tv Show industry became mainstream, popular directors and actors also entered into this area.
Even in 2021, numerous shows have been released and among them, WandaVision nailed it in each episode.
Top TV Shows of all Time!
Breaking bad: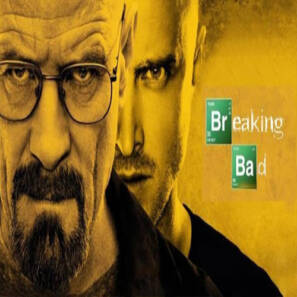 The list begins with none other than Vince Gilligan's crime drama, which had dominated 5 years and took every award they could. Breaking Bad, Starring Bryan Cranston, Aaron Paul these two characters have taken the show to next level and made people not only love the show but them as well.
The story revolves around Walter White (Bryan) who transformed himself from being a high school teacher to a methamphetamine drug dealer and with the help of Jesse (Aaron) started earning in high amount to secure his family's future after being diagnosed with Terminal Cancer.
The Sopranos: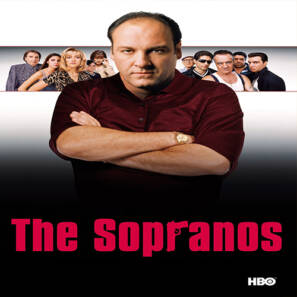 Everyone loved "The Godfather" the classic, but what if there's another show which covers the same genre and theme (Mafia)? For all the gangster movie or series lovers out there "Sopranos" is the best spot to stop by.
This masterpiece focuses on the Italian Mobster Tony Soprano, who tries to spread his criminal organization all over America while maintaining his family life as well.
It's HBO's one of the classic shows, that got premiered on January 10, 1999, and still stands above other shows.
Game of Thrones: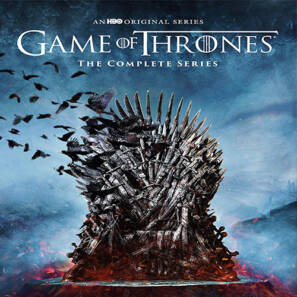 You cannot move forward without discussing one of the most successful American fantasy drama series "Game of Thrones". Game of Thrones holds the record of 58 winning awards in total at Emmy.
The series an adaptation of A Song of Ice and Fire fantasy novel series written by George R.R Martin and him also involved in the series scriptwriting as well.
One of the most anticipated, high-rated shows of all time, GoT is the palace of beautiful places, you will witness during the show. If you are a fan of dragon, fantasy, then this is the great pick for you.
Twin Peaks: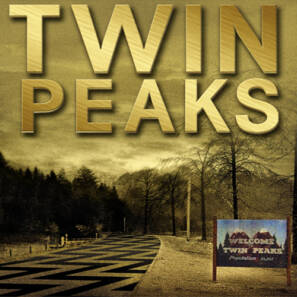 If you are looking for a mystery horror series, that hooks you up throughout the series then Twin Peaks is a must-watch show.
David Lynch one of the most popular, anticipated directors who created this murder mystery series. The show revolves around FBI Special Agent Dale Cooper who came to solve the murder case of homecoming queen Laura Palmer.
Twin Peaks is a sort of slow, but intense show that lets you enjoy the series with unique plot twists. The show has received 14 nominations at Prime Time Emmy Awards for different categories.
Friends: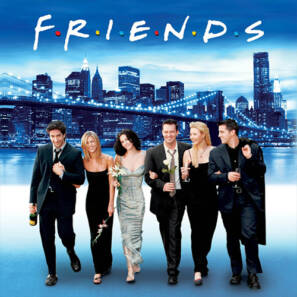 Talking about top shows of all time and how can we forget Friends? Friends an American sitcom series, which still holds the most-watched show ever among the youngsters.
It got released on 22nd September 1994 and received numerous awards as well.
The story revolved around six friends, Chandler (Mattew Perry), Monica (Courteney Cox), Phoebe (Lisa Kudrow, Rachel (Jennifer Aniston), Ross (David Schimmer and  Joey (Matt LeBlanc).
The show consists of 10 seasons, it's long but short episodes which contains lots of laughs for their viewers. If you want to begin your TV journey with a sitcom then you better get friends.
Sherlock: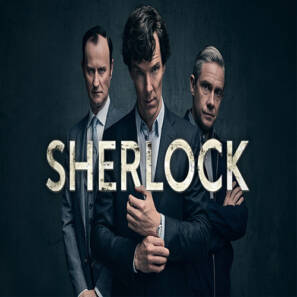 Sherlock, you might have heard the name lot of times, but it refers to a show that has created a new fan base. BBC's original series adapts the classic novel Sherlock Holmes written by Sir Arthur Conan Doyle and managed to fit it into the modern world.
The cast itself held the show to the next level, Sherlock (Benedict Cumberbatch) and Dr. Watson (Martin Freeman) the best duo get together to solve serious crimes such as serial killers, espionage, etc.
One of the most interesting things about this show, that it covers all the main aspects of the classic book which made this show one of the most popular shows of all time.
As mentioned the list never gets ends, these shows absolutely a gateway towards the heaven of TV Shows and lets you enjoy the high-class cinema.
What do you think of the story? Tell us in the comments section below.