Philanthropist and humanitarian Bilquis Bano Edhi drew her last breath at a Karachi hospital at the age of 74 on Friday. Her death was confirmed by her son Faisal Edhi.
Bilquis — the wife of renowned humanitarian and philanthropist Abdul Sattar Edhi — was one of the most active philanthropists in the country and co-chaired Edhi Foundation with her son Faisal after her husband's passing in 2016.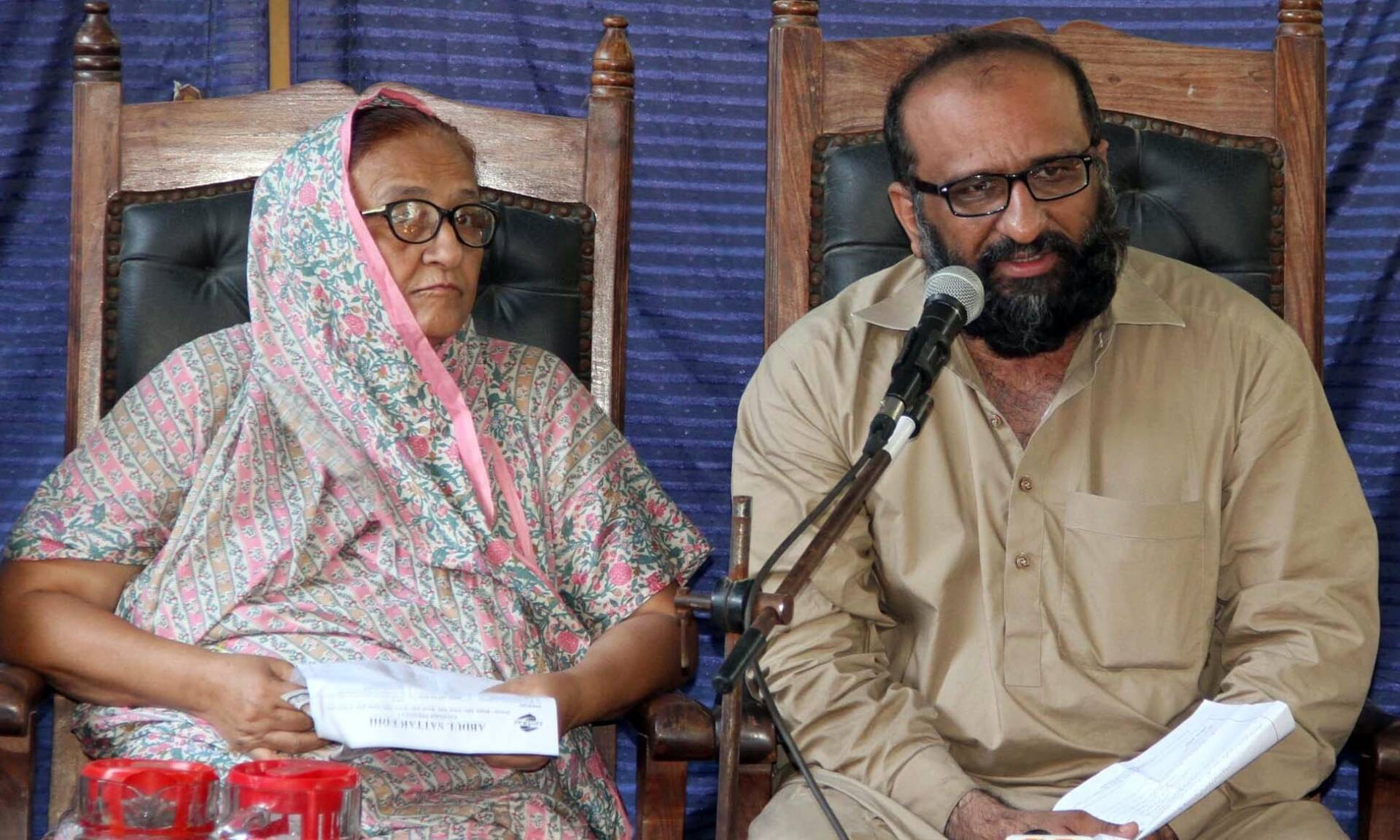 Born in the Bantva town of India, Bilquis migrated to Pakistan after the Partition. Together with her husband, their charity has saved thousands of unwanted babies. Bilquis spent more than six decades of her life serving humanity.
The 74-year-old had been suffering from cardiovascular disease. Earlier this week, she was rushed to a private hospital in Karachi after her blood pressure suddenly dropped. Bilquis was reported to be in a stable condition on Thursday.
At the time, Edhi Foundation spokesperson Muhammad Bilal said she would remain at the hospital for a couple more days even though her condition was not serious. He had added that Bilquis had congestive heart failure and she has already undergone a bypass procedure twice.
Soon after the news of her passing spread, people from all walks of life, including Prime Minister Shehbaz Sharif and other public figures, expressed their sorrow for the loss of the renowned philanthropist.
Condolences pour in
Prime Minister Shehbaz Sharif termed Bilquis' death "a huge loss for the nation".
"Sad to learn about the passing of Bilquis Edhi sahiba. She had always been shoulder to shoulder with Abdul Sattar Edhi in his philanthropic efforts and continued his work even after his death," said President Arif Alvi.
Cricketer Shadab Khan said her "services to humanity will forever be remembered".
Cricketer Shahid Afridi called her a mother to countless orphans, a sister to grieving hearts, and the kindest face of humanity.
PPP leader Aseefa Bhutto-Zardari termed it a "monumental loss to Pakistan".
"The whole nation is mourning today but millions of orphans will probably feel orphaned for the first time today. May Allah Almighty grant Balqis Edhi Sahiba a place in Paradise," said PML-N Vice President Maryam Nawaz.
Called the Mother of Pakistan, Bilquis was awarded various national and foreign awards including the Hilal-i-Imtiaz, the Lenin Peace Prize, Mother Teresa Memorial International Award for Social Justice (2015), and the Ramon Magsaysay Award for Public Service, which she received along with her husband in 1986.
Last year, she was also declared the 'Person of the Decade', along with UN rapporteur on human rights Prof Yanghee Lee and the US ethicist Stephen Soldz by an international organization.
We thank you, Bilquis Bano Edhi, for being the mother this nation will never experience again. May she rest in eternal peace.
What do you think of this story? Let us know in the comments section below.