The former singer turned politician Abrar-ul-Haq quipped about mothers making kids listen to 'Baby Shark' did not sit well with the public, now there is a new comment. Nadia Hussain and Yasir Hussain criticized Haq; Zarnish Khan and Shafqat Amanat Ali defended him.
Haq joined the PTI after having been a popular singer-songwriter in the 90s. He made his controversial statement at a PTI-sponsored convention in Islamabad on August 26.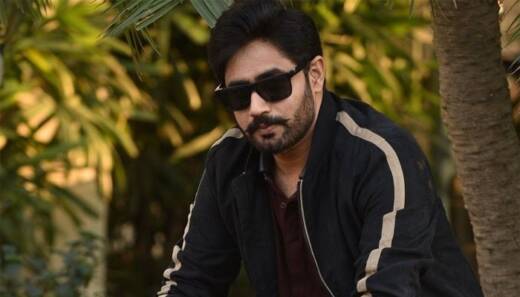 "When we used to be young, we got to listen to the Kalma being recited by our mothers," he said. "Today's kids are handed cellphones so that mothers can play them 'Baby Shark'." Haq's video comment, in which he sings 'Baby Shark', has been widely shared on social media.
Nadia responded to the video on Twitter and criticized the singer. "Not sure how you go from listening to the Kalma from your mother to belting out songs such as 'Nach Punjaban' or 'Billo De Ghar.'"
The song Nach Punjaban features a Punjabi woman who loves to dance, while the song Billo De Ghar features a man who rushes to the house of a woman he likes in a flirtatious manner. Sharing the model's critique, Yasir backed her up. "You've hit the nail on the head. Good one," he said in his Instagram story.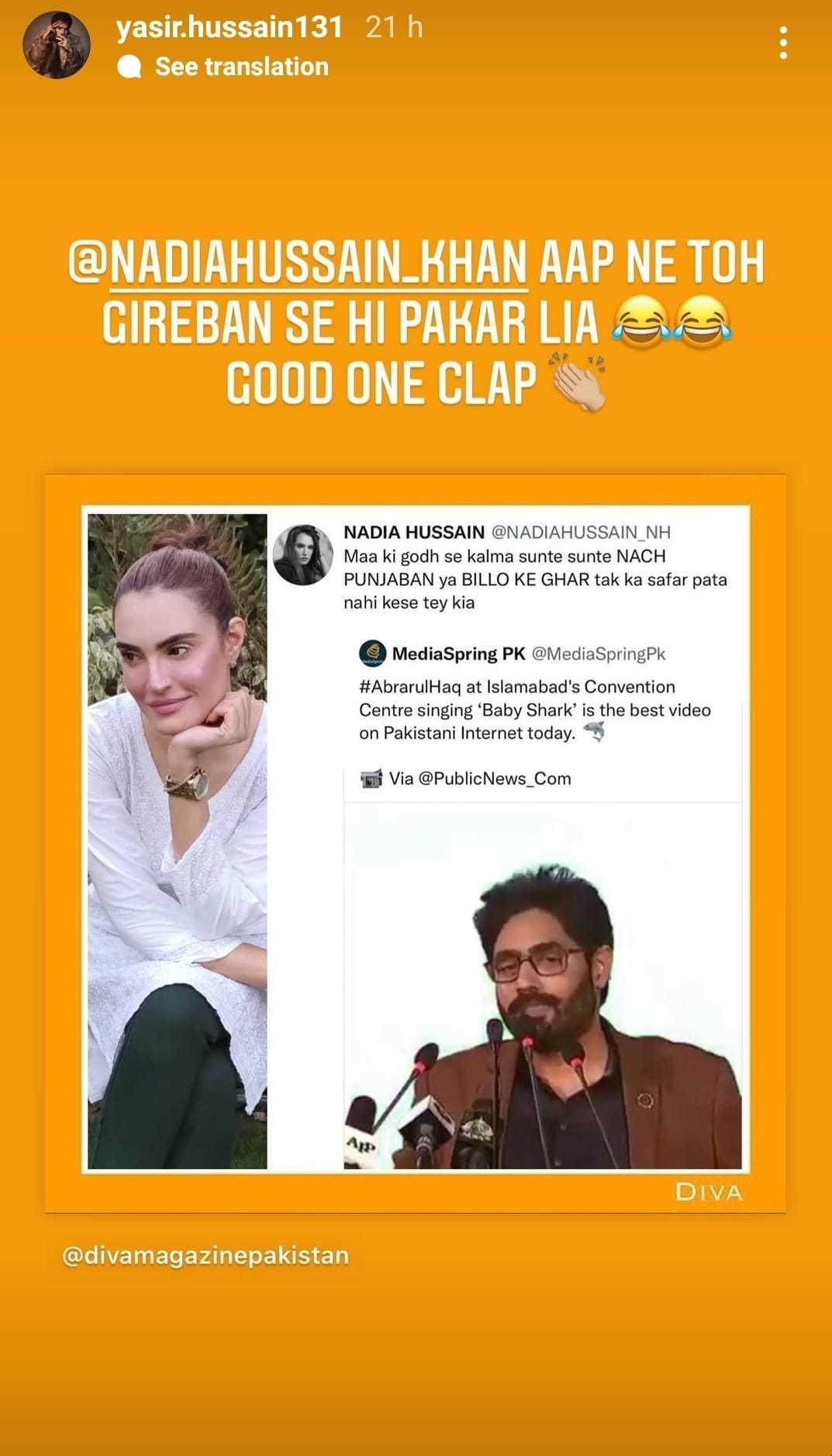 Celebs also defend him
On the other hand, Zarnish Khan appeared to share different sentiments. In light of Haq's remarks, she criticized those who made personal attacks against his character. "If someone says a good thing, let's term it as such," she said in her Instagram story.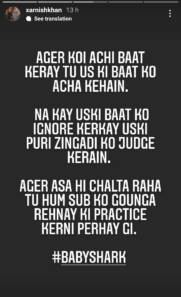 Shafqat Amanat Ali also commented on the Instagram post by Galaxy Lollywood in support of Haq. "Abrar ul Haq did not say anything wrong. He didn't shame mothers or any women here. He just said the truth which includes all of us…" he wrote.
"The songs 'Nach Punjaban' and 'Billo De Ghar' were not by the singer in the lap of his mother at the age of one," Ali continued. "He's talking about raising kids here, not someone's profession. It is a person's choice whether they want to be a singer or an actor when they grow up."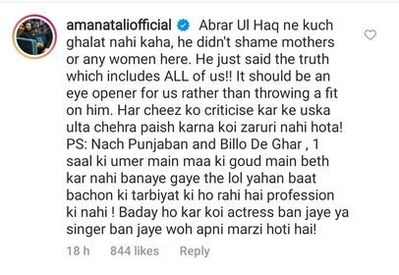 The debate comes after Haq's remarks of mothers who play nursery rhymes to their children, rather than playing them religious content.
Previously, Haq started a 'Karachi vs Lahore' debate, inciting a Twitter war between the cities.
What do you think of this story? Let us know in the comments section below.