Many senior leaders in Pakistan People's Party are doleful these days. The lot of intelligent and seasoned politicians in the party such as Raza Rabbani, Aitzaz Ahsan, Makhdoom Amin Fahim, and former Prime Minister Yousaf Raza Gilani are feeling dejected to the party leadership. The cause for their disappointment is the act of bypassing them and putting trust in their young chairman Bilawal Zardari for the party revival in the country.
The attachment of Bhutto with his name has raised hopes in political and social spheres about the success of Bilawal Zardari amongst masses. But this is the wild conjecture of well-wishers of the party, and, whether he will be able to pull off on legacy of his charismatic mother and grandfather, this only time will tell.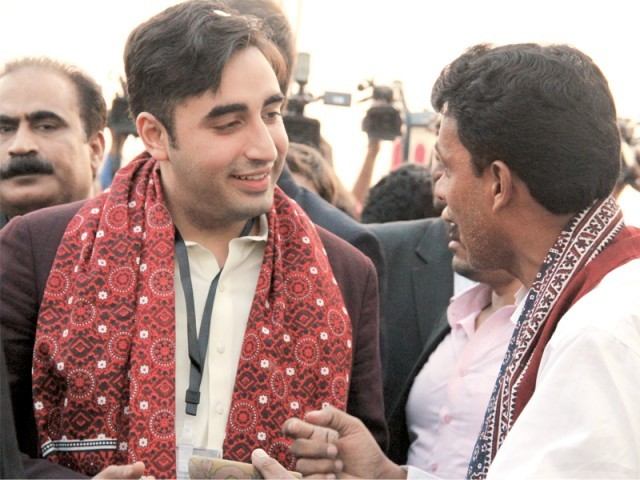 Reminiscence has great importance within Pakistan people's party. After all, this is how they engage Jiyalas by reminding them about greats sacrifices of legendary Bhuttos. So, it was not hard to guess the date for the formal launch of Bilawal Zardari into politics. 18th October is the date announced by PPP for the beginning of formal political career of Bilawal Zardari. This is the same date when Benazir Bhutto returned from self-exile seven years ago and was welcomed with a lethal suicidal attack that left hundreds of Jiyalas wounded and several killed. She survived this attack and couldn't get away with the next assassination attempt in Rawalpindi two months later.
Its understandable PPP leaders cannot forget the great tragedies of their martyred leaders. But, one cannot deny the fact they have often used sympathetic sentiments of Jiyalas for the political expedition. PPP wants to do the same this time around by launching Bilawal Zardari with a sympathetic theme when the memory of BB is fresh within the minds of Jiyalas. But, this is questionable as for how long and how far he will get a push by the Bhutto-sympathy as we have witnessed the colossal amount of gatherings on only death anniversaries of Bhuttos.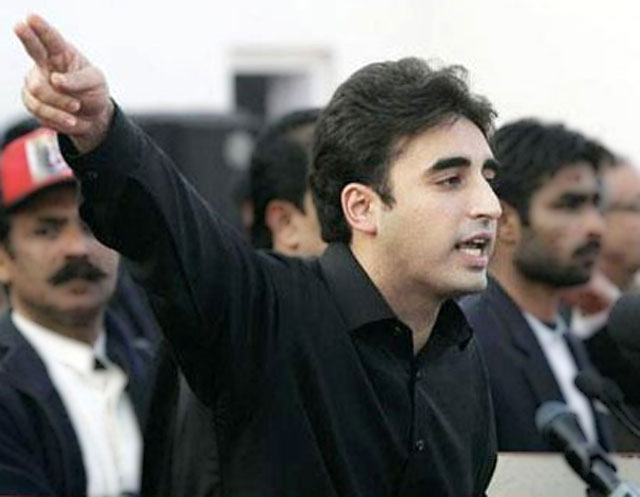 More striking is the occasion and timing of Bilawal Zardari's launch into politics. With elections not expected to occur before 2018 and PPP leaders lost support in the Punjab and KPK, it's only expected of a Bhutto to revive the lost image of the party. PPP faces even tougher situation in Punjab as PTI has emerged stronger and threatens the ground of PPP. This only makes Bilawal Zardari more likely a person to retain some space for PPP in Punjab.
We haven't forgotten the poor performance of PPP in Punjab in the 2013 elections. It only managed to get only two seats in the national assembly as compared to 47 in previous elections.
Numbers of PPP leaders in Punjab have recorded their reservations to party leadership. They claim that the emergence of PTI and its vigorous political actions through dharnas and jalsa have not only hurt PML-N's support base but also PPP's support base.
The matters seem to have worsened now as many PPP leaders in Punjab are pressurized by the supports in their constituencies to join PTI. This depicts the level of aversion amongst PPP's supporters whose voice can't be denied by electable. This is something Bilawal Zardari and PPP must be cautious of.
Bilawal Zardari has been asked time and again by PPP leaders in Punjab to rescue the dying ship of PPP. We have heard Bilawal Zardari and Co-chairman Asif Zardari has been informed about the perilous situation of the party in Punjab and told if steps are not taken then doors for PPP in Punjab may be closed forever.
For now, PPP is perceived to be the abettor of growingly unpopular PML-N in maintaining the status quo among the masses and in the parliament. Since the beginning of political turmoil in august, Mr. Zardari was aware of the worsening nature of affairs, but, was reluctant to launch Bilawal. If that was done then, PTI would have stolen limelight from the launch process of Bilawal Zardari. And, Mr. Zardari didn't want that.
Now, Mr. Zardari and PPP leadership look convinced about the repercussions of PML-N and PTI fight for electoral masses. The worst affected will be PPP as there seems no support for the third number party in Punjab. Thus, Bilawal Zardari's visit to flood-affected areas of Punjab and his bhutt0-style speech seems to have calmed the frustrated Jiyalas in Punjab. Bilawal Zardari's apology for ignoring Punjab was wholeheartedly appreciated by party supporters. He further promised to spend more time in Punjab and lead the poor, down-trodden masses from the from now on.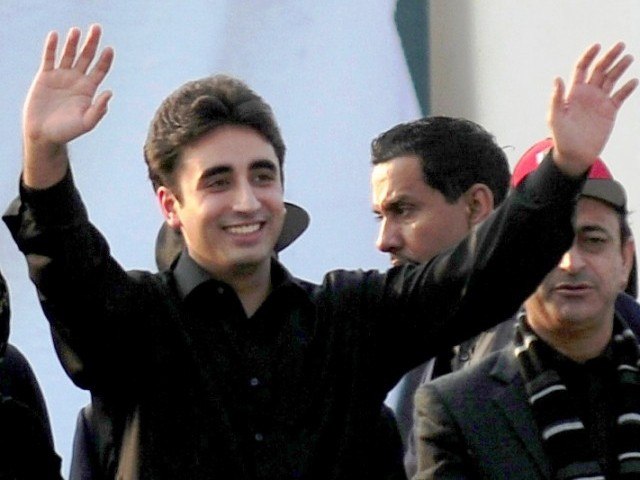 Facing the tough political situation, Bilawal Zardari's leadership skills will be much tested and revival of party's populist politics in Punjab seems to be hard achieving the task in presence of PML-N and most importantly PTI. Bilawal Zardari must be mindful of serving Sindh with good governance and consider it best way to revive support in Punjab. There are too many options to people of Punjab now, they are over empty slogans which is visible with PML-N's current bashing though the government is hardly one and a half years old. Moreover, he should acknowledge the senior-intelligent leadership of the party; his party already lost an eloquence of Shah Mehmood Qureshi, I'm sure, he doesn't want to lose more of precious brains. And, to ensure this, Bilawal Zardari must value the politics of rationality, pragmatism, policies, manifestos, implementation on truly democratic norms as did his grandfather. You wouldn't find a thug or wily politician around Zulfiqar Ali Bhutto but in PPP's last tenure we witnessed totally opposite of that. No, wonder they saw fate in 2013 elections. Bilawal Zardari's political career has just begun, but, will he be able to retain the legacy of Bhuttos? Let him and the time decide that.