Nepotism runs thick in the political scenario of Pakistan and qualifications hardly are of any importance. Bilawal Bhutto became the chairman of the Pakistan Peoples Party (PPP), after his father, Asif Ali Zardari retired from his post as the co-chairperson, conveniently taking over a party that is much older than his existence.
Although Bilawal tries his best to sound relevant, however, that hasn't been the case so far. His deluded speeches with a dash of poor acting skills haven't convinced anyone except the blind followers of PPP. Bilawal often gives the vibes of someone forced into politics and he clearly doesn't belong there.
Being the opposition, Bilawal just like Maryam Nawaz, who is another product of nepotism, speaks against Imran Khan and the current establishment. However, his recent press conference after Imran's UNGA speech exposed him to be a secret admirer.
Many pointed out the stark similarities between Bilawal's talk over occupied-Kashmir and PM's UNGA speech!
You know what they say, haters are undercover admirers. A great way to spot one out is that the person who dislikes you will consciously or subconsciously copy you; maybe your style, habits or in Imran Khan's case- his speech!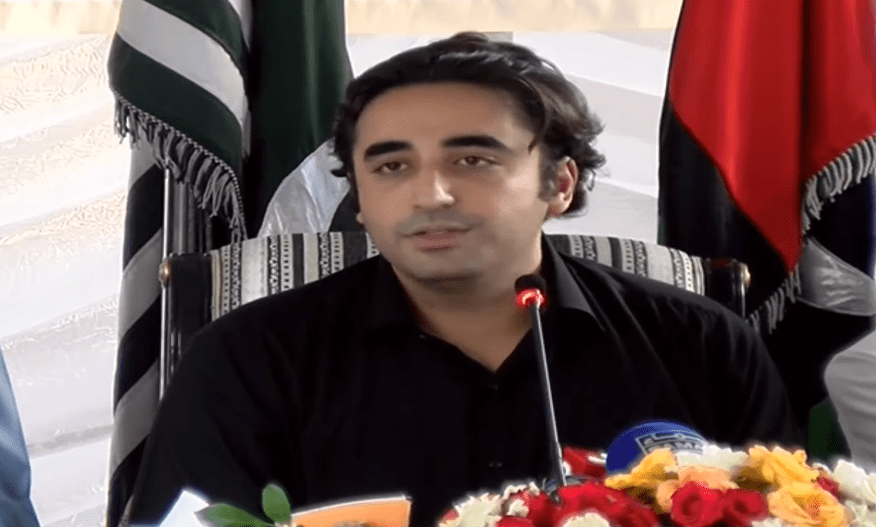 Let's have a look:
Bilawal was attending his party's press conference in Mirpur Azad Kashmir after the earthquake rocked the city splitting it into half. He discussed the tremor that jolted Kashmir and made a lengthy speech over the Kashmiri brethren's sufferings in India.
بلاول زرداری نے وزیراعظم عمران خان کی تقریر سنی ہی نہیں۔ سما نیوز

Gepostet von Haleem Adil Sheikh am Donnerstag, 3. Oktober 2019
Bilawal un-intentionally goes viral over his 'well-thought-out' speeches; like the iconic explanation he gave regarding heavy monsoon rains that flooded Karachi without taking responsibility for the poor conditions of the metropolis that lead to several deaths. Bilawal although gave a backhanded compliment to Imran when inquired about his spectacular speech at one of the biggest platforms of the world; he sure seemed smitten to say the least.
The video is a perfect edit of comparison showing how he has re-phrased Imran's words; much like how students cheat in an exam. Only someone who actually paid a great deal of attention would be able to pull this off and Bilawal sure did his homework. PPP's performance is evident in Karachi's condition and with their rule over the city, it is evident that the future of the city and its dwellers look bleak.
Have anything to add to the story? Comment below!