Bilawal Bhutto Zardari is expected not to attend the death anniversary of his martyred mother Benazir Bhutto. This is the first time after BB's death that Bilawal Bhutto has refused to attend the gathering that takes place every year at Garhi Khuda Bakhsh on 27th of December. Bilawal's decision comes amidst the rumors of his differences with his father Asif Ali Zardari.
Asif Ali Zardari, who currently is the Co-Chairman of PPP, had flown to London to placate his son and influence him to return to Pakistan so that he could participate in the event of death anniversary of Benazir Bhutto, which usually is the biggest gathering of PPP in a year. But all the efforts of Asif Zardari to calm down Bilawal and convince him to return ended in vain. Mr. Zardari is expected to land in Karachi alone as Bilawal refused to come along with his father.
There are rumors that Bilawal Bhutto wanted to bring reformative changes in the party and Mr. Zardari considered him naïve enough to do so. The rumors are that Bilawal Bhutto wanted to bring changes in Sindh Cabinet, and also change the Chief Minister Sindh to bring in new face to ensure good governance. The misunderstandings seemed to have occurred because Bilawal wanted to exercise more authority over the party affairs but his father had other ideas.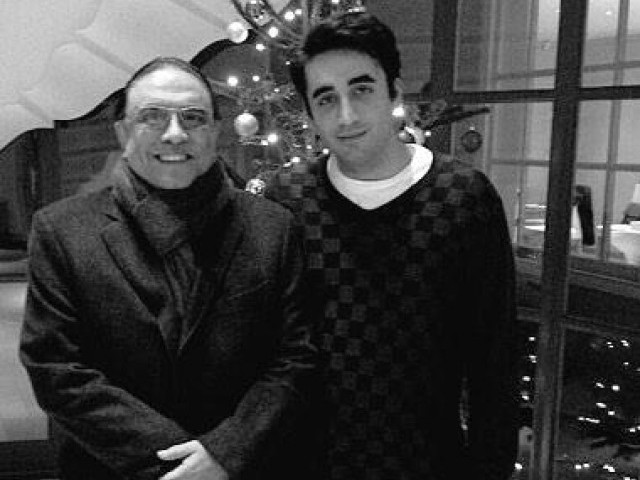 The situation got more interesting when Farhatullah Babur, the spokesman for Asif Zardari, was shocked to know that media had information of Mr. Zardari returning alone. He refrained from commenting much except that he said, "Mr. Zardari is returning to take part in BB's death anniversary function, but we have no confirmation as yet about Mr Bilawal's return."
The recently posted political adviser to Mr. Bilawal Bhutto, Senator Jehangir Badar, said while commenting on the reports,"I am waiting for confirmation from the chairman whether he will come or not." He quickly covered up for the leaders of his party that there were no misunderstandings between Mr. Zardari and his son Bilawal Bhutto and those insinuating and spreading rumors about these will be disappointed in the end.
Participation of Mr. Zardari without his son in the death anniversary event on 27th December was further confirmed when Sindh Chief Minister Qaim Ali Shah informed the journalists that either Bilawal Bhutto or Asif Ali Zardari will participate in the event of death anniversary.
 "We expect both will be here on the occasion and, if not, one of them would definitively attend the Dec 27 event," he said.
Qaim Ali Shah also reiterated there are no misunderstandings between the Former President and Chairman of party Bilawal Bhutto and it is just another dirty tactic to demean PPP and its leaders on the occasion of death anniversary of its slain leader.
 Another PPP leader and Sindh Information Minister, Sharjeel Memon, informed the media that Bilawal had been ill and now he is in recovery phase. However, he is advised by doctors to avoid travelling for a while but we expect that that he will participate in the death anniversary programme.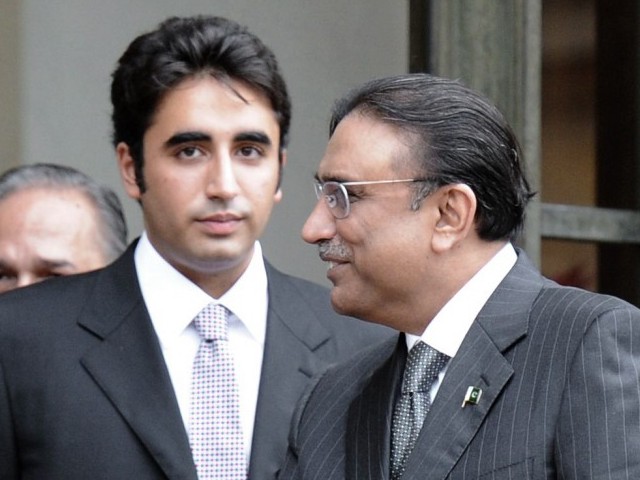 Bilawal Bhutto, who is usually very active on twitter, has refrained to comment on his participation in the anniversary even on his Twitter account. He posted his photo with his father Asif Ali Zardari to send a message to critics that there are no differences between him and his father. Although the picture was supposed to hush critics' but it has made more obvious that there is a clear misunderstanding between both otherwise it would not prompted Bilawal to react immediately.
This is not the first time Bilawal will skip the main event of party. Previously, he also skipped the event on 30th November in Lahore on occasion of Party's foundation day. He tweeted," Despite my insisting, the doctor has vetoed my return temporarily. You, the workers, will have to guide us."
But, his time there hasn't been any tweet from Bilawal regarding his expected absence from the death anniversary event. Bilawal is considered to be last hope for party's revival, especially in province of Punjab.
Many PPP leaders has regarded  "security reasons" for Bilawal's absence while others expressed their concerns that absence of Bilawal would be embarrassing for the party leadership and all party cadres.
The rumors of differences between Bilawal and Zardari emerged when Bilawal missed the November 30th Foundation Day Event of PPP. Mr. Zardari was asked about Bilawal's absence in Lahore and he said that the PPP's relations with the Muttahida Qaumi Movement (MQM) worsened because of Bilawal's furious statements against MQM and therefore she had advised Bilawal to keep away from active politics for the time being.
According to a source in PPP, Asif Zardari and Bilawal Bhutto had developed differences over the running of party affairs. "Mr. Bilawal appointed Jehangir Badar and Bashir Riaz as his political adviser and press secretary without consulting Mr. Zardari," he said. Although Mr. Zardari was not against this decision but he wanted Bilawal to be groomed enough o take big decisions of Party as such.