Rainy days in Pakistan are a totally different story compared to the rest of the world. The blocked drains, roads filled with rainwater and broken electricity connections turn the monsoon season into a horrible disaster for Pakistanis. Checking in terms of the most unchecked city of Pakistan, Karachi has always been the neglected one.
Karachi rains; a mystery not yet solved!
The issues that Karachi faces in the rainy season after the filthy environment is the political turmoil which has eaten the city to its bones. As the "Bhutto Gang" thinks itself as the ultimate caretaker of the metropolis which they actually never did, this time also no heed was paid. Every monsoon season a series of excuses and illogical explanations are given to the awaam regarding the sheer filth the city is surrounded with; after them.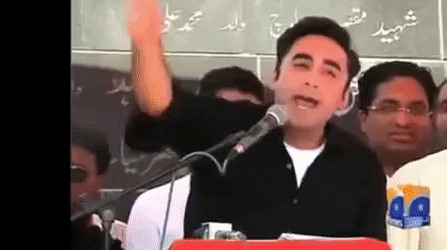 Also read: Rana Sanaullah Just Took Shots At Bilawal Bhutto Saying He Is 'Not A Mard' And Here We Go Again!
Bilawal Bhutto's illogical "Barish" explanation!
Sheikh Rasheed's favorite political candidate of Pakistan People's Party (PPP) Bilawal Bhutto recently became a laughing stock for Pakistanis. Talking about the recent chaotic rains in the country, Bilawal Bhutto came up with the most bizarre explanation and everyone was like what is he even high on? Don't know what I'm talking about? Watch below!
Aur corruption hota hai tou ziada hota, pakra jata hai tou jail jaata hai!
Bilawal Bhutto just broke the most controversial phenomena of all times and now you know why the caliber of education is rotting away. As people were busy adjusting themselves with Bilawal's extraordinary helpful statement, he started defining the structure of Karachi, Islamabad, and Lahore in the most irrational way and oh boy! someone stop this intelligent Oxford millenial.
This Pakistani YouTuber created the most spot-on video with Bilawal Bhuttos' statement and it is hilarious!
Check out: After All The Big Fishes, It Looks Like Bilawal Bhutto Might Be Arrested Soon As Well And The Field Is Clear!
This monsoon season at least Karachites heard something new besides "Fund Nai Milay" featuring Mayor Wasim Akhtar. However, Pakistanis are in worrisome because of the non-serious attitude of PPP towards the deteriorating Sindh and these type of statements from the leading panel just increases the tension.
Enjoyed the story? Let us know in the comments below!