Since the Strings split up both the star players of the band went on the solo journey and found their path to fit it. Although apart from Faisal Kapadia, Bilal Maqsood has found and been working with a different approach.
Bilal chose the different areas where he's been writing poems or saying songs for the children. Yes! Bilal Maqsood has been creating beautiful rhymes for the children and he says making music for children has been his most rewarding experience.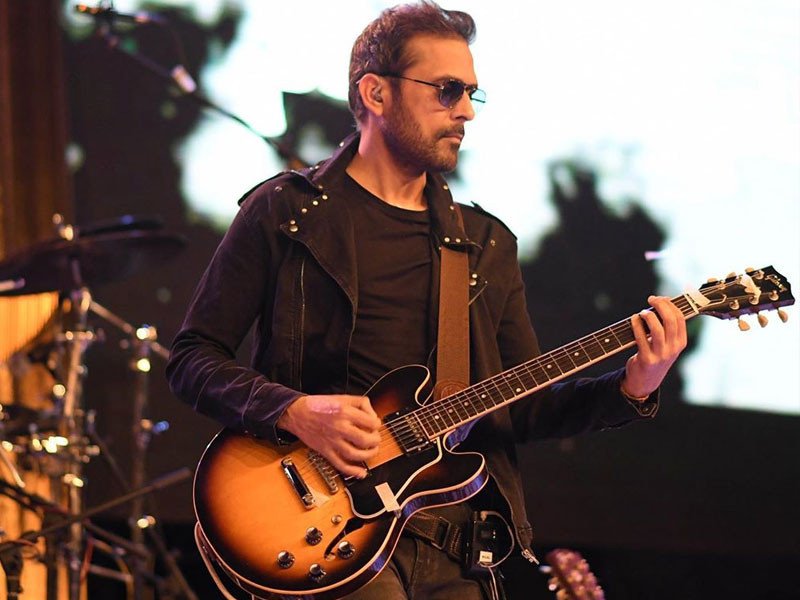 Bilal collaborated with a local snack brand, and released a set of tunes, in Urdu, for a different kind of younger audience – children.
Bilal Maqsood on making rhymes for children
In a chat with a local news publisher, Bilal Maqsood expressed that he always wanted to create music for children something like the likes of Sesame Street, and doing so in Urdu as opposed to the popular choice, English.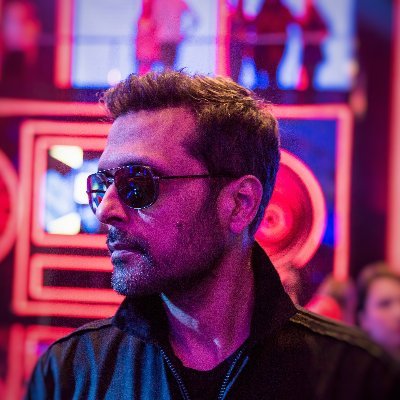 The singer shared, "I always wanted to do something for the kids. Even when Strings was alive, we often spoke about doing something for children because growing up; we enjoyed the rhymes and children's shows of the times – some of which are still very popular today.
However, it was only in the late 70s that I discovered Sesame Street and The Muppet Show and I noticed that there was something very different about it.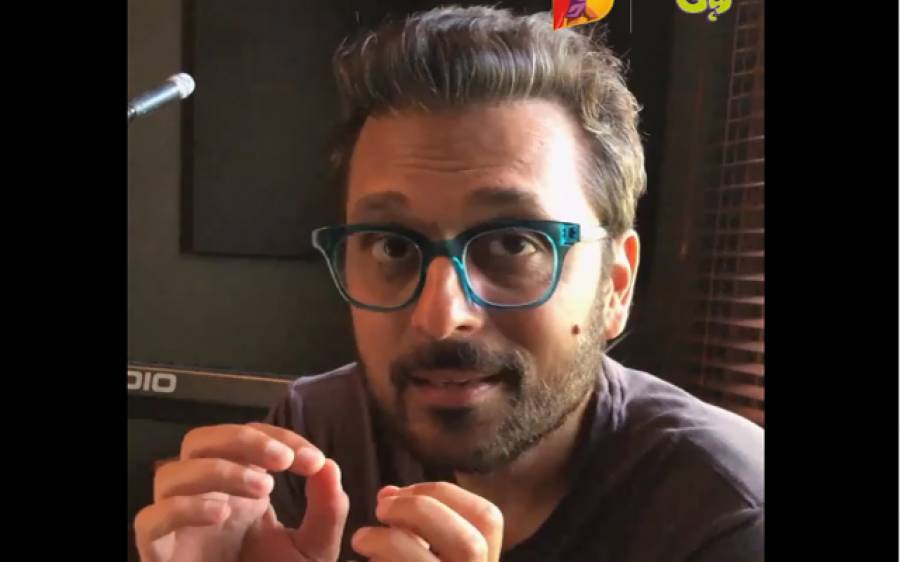 Later, I found out that Jim Henson was the man behind the magic who was doing everything from the songs to the puppets and I became a huge fan of him. I decided that whenever I get a chance to create something for children, I'll keep it modern."
'There was nothing made in Pakistan for kids' – Bilal Maqsood
In the early 2000s, Bilal's kids were introduced to Barney, Noddy, and Mary Poppins. They have consumed these English rhymes, but Bilal was really upset to see them and always ask the question why there's nothing made in Pakistan for kids.
At that time, he decided to change the tradition and got in touch with Sohail Rana – a popular music composer in Pakistan. They both released a compilation of children's songs but the market did not connect to the music.
He revealed that "he also got in touch with Farooq Qaiser, the man behind Pakistan's iconic Uncle Sargam, before his passing last year to revive Kaliyaan but he was unable to get the funding he required."
Last year, things got in his hands when a snack company contacted him to create nursery rhymes. "It was like a dream come true and I told them that I'd leave everything to do this project," Bilal Maqsood shared.
Working in different areas of music has always been a big challenge, but that's what Bilal always wanted to do and he knew about it properly. He did various experiments to create something unique for the kids.
'It doesn't hurt their ears' – Bilal Maqsood
Even though after making fabulous rhymes, he still believes there is some other stuff that he needs to take into consideration. "The music should be soothing and not jarring so that even when children are listening to it on loop, it doesn't hurt their ears.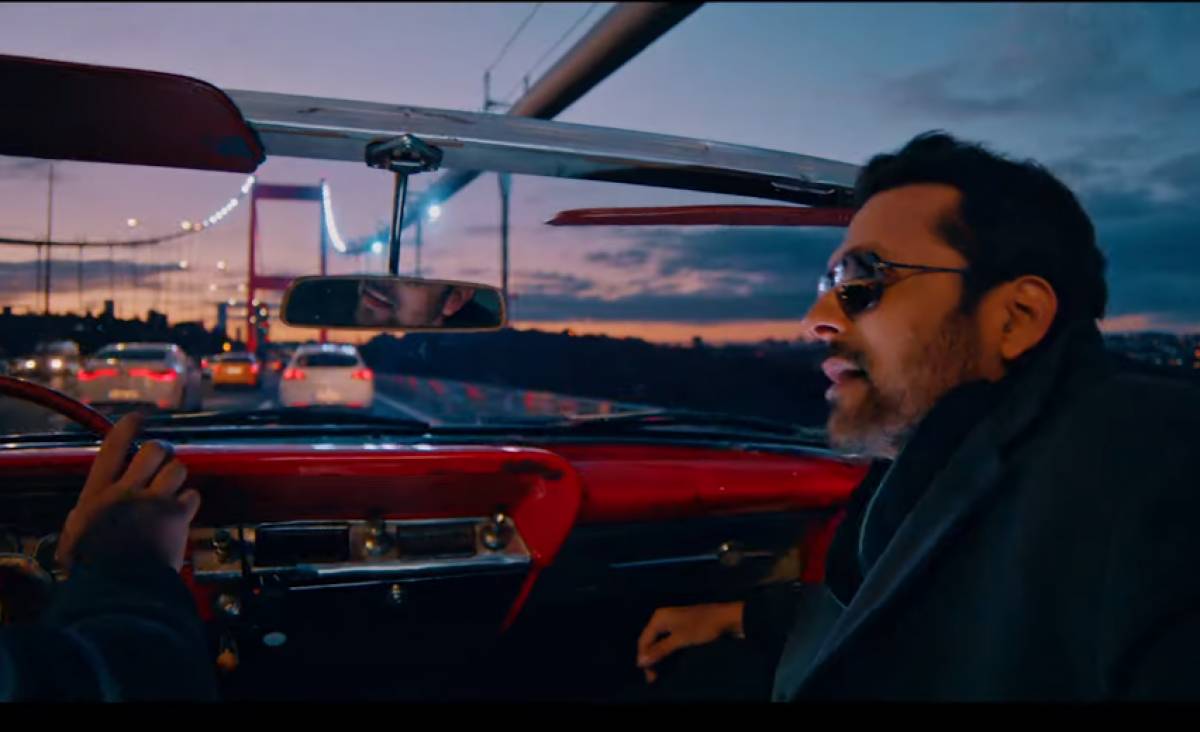 Kids have a certain intellect as well wherein they cannot express much but they understand everything. I noticed that there was no message in whatever was available for children. There was fat-shaming and violence in several rhymes too, morbid at times as well," he added.
One of the biggest challenges for Bilal was there were 8 animals and he had to create rhymes for them. Rhymes should be different from each other and have a message too. He commented. "Every animal has a certain characteristic so I thought I'd create something around it.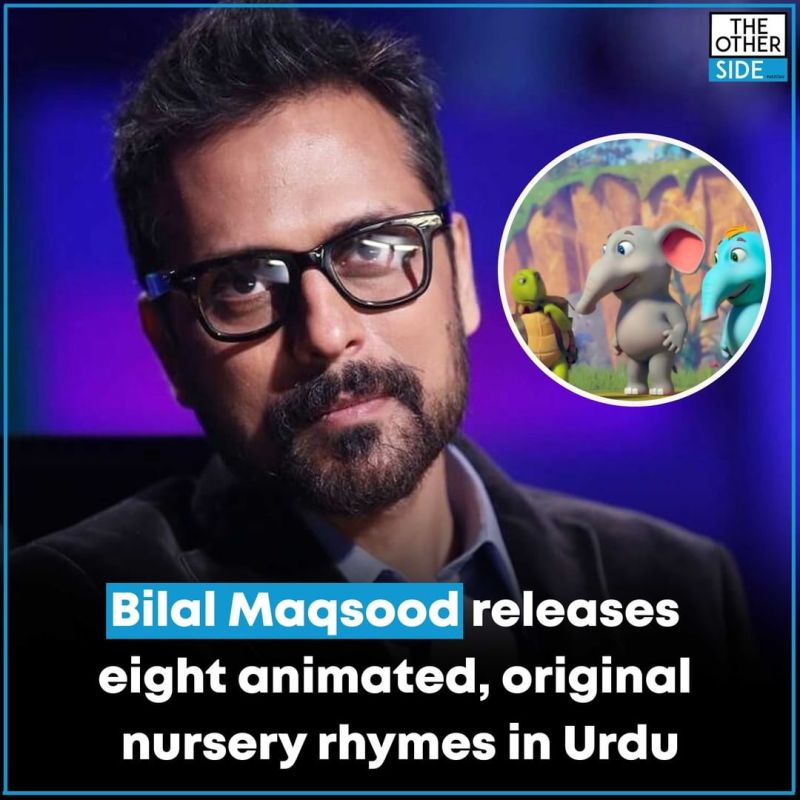 However, the strategy I devised was that I'd center the song around the trait, but the message would be an antithesis of that specific characteristic. For example, in Kuchu Kuchu Kachwa, the rhyme says that the tortoise is slow which can imply a certain child's slow progress in academics. But the next verse, 'pani mil jae tau dubki lagae, tez tez tez tez tairta hi jae,' shows that if given their own space, the child can flourish in some other talent that they may have."
Urdu was a boring subject in school – Bilal Maqsood
Nowadays parents highly demand that their children speak English and focus on learning English rhymes. Although the majority of Pakistan speaks Urdu and that's the real reason behind the lack of Urdu rhymes for children to consume.
Explaining it, Bilal commented "For ages and for many, Urdu was a very boring subject in school. Urdu was never considered 'cool'. The content available in Urdu in comparison with its competitors such as Cocomelon and others, fell short.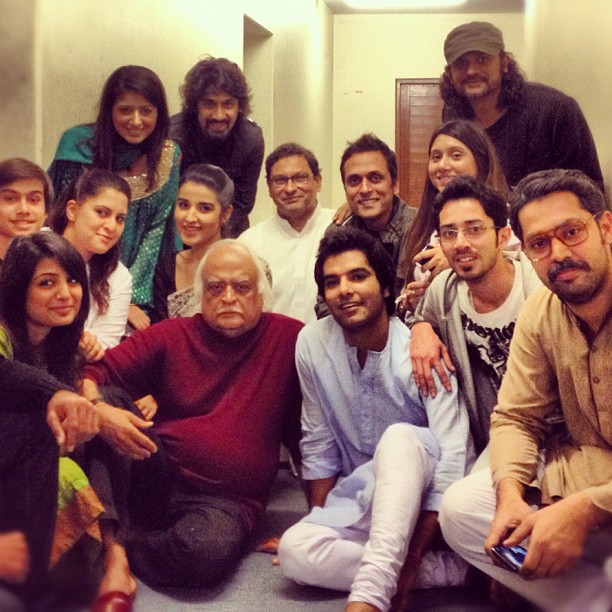 To bring children closer to the language, one has to make it more inviting. The whole idea of my rhymes was to make them relatable and relevant.
When children, who don't know a word of Urdu, listen to these rhymes, they enjoy it because they can connect to the music. After all, it's similar to the pattern of Cocomelon, Sesame Street and even the animation quality is on par with them."
He concluded, "I feel that more people need to jump into this niche because there's a huge gap in this space and there's a lot that can be done.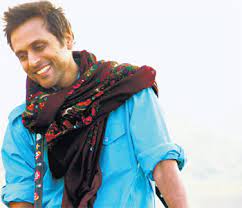 There's a lot that's being done for children across the globe and over here, we're almost at zero. I know that I've found my direction in life and want to produce more content for kids. I haven't found anything else more rewarding than this mainly because of the overwhelming feedback I got from parents, teachers, and school principals, as well as children.
It feels like I have done what I was meant to do in life. But this is just the start and I am planning something more for children."
Bilal Maqsood recently made an appearance at District 19 where he performed his first-ever solo concert and received endless love. But before that, he did the collaboration with Asim Azhar to treat fans with their fabulous jam session. Not only that, he also released his solo song "Naya Naya" too.
What do you think of the story? Tell us in the comments section below.