It seems like a common norm that musicians/singers and songwriters are transitioning themselves from making music to getting themselves lead roles in various different TV shows, serials, and movies.
And again, this 'follow the trend' legacy is going strong than ever. Famed Lahore-based singer/songwriter Bilal Khan, who is known for his singles such as Toh Kia Hua and Bachaana, is all set to mark his TV drama debut by featuring in a lead role for a HUM TV produced show titled as "Sammi".
According to reports, the 30-year old LUMS graduate will be showcasing his acting talent alongside actress/model Mawra Hocane and Adnan Siddiqui.
The 'Larho Mujhe' hit maker, further confirmed that he will not quit making/producing music but will continue his music alongside acting. Although Khan didn't reveal a lot of details about the character that he is going to portray but the tight-lipped singer did discuss his new stint and experience as followed to The News International: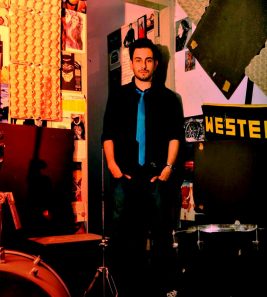 "The two main reasons for me for choosing to be a part of this project are that it's based on a social issue in Pakistan and is produced in collaboration with John Hopkins University and that the director Saife Hasan along with the actors in the serial are some of the most seasoned and credible names of our drama industry."
"I can't give a lot of details right now about my character but I can tell you that it was a lot of fun and challenging playing him because in a lot of ways the character I play is different from me in real life."
After Ali Azmat, Farhan Saeed, Goher Mumtaz, Junaid Khan, Uzair Jaswal,Umair Jaswal and Fawad Afzal Khan, here's another musician that we'll be seeing soon making waves on Pakistan's small screen format. But do you think that it's his first appearance in any Pakistani drama?
Not really. Previously, Bilal did show his acting skills in a telefilm called "Tamana ki Tamana" that again, was a HUM TV venture which featured stalwarts such as Bushra Ansari, Mahira Khan, and Sanam Saeed.