An established film star, Bilal Ashraf made his television debut in the highly anticipated telefilm 'Aik Hai Nigar,' televised on ARY Digital on 23rd October 2021.
The actor plays the role of Sir Johar Ali Khan, the husband of Pakistan's first woman Lieutenant General, Nigar Johar, played by Mahira Khan.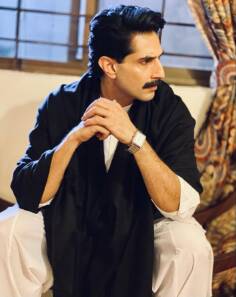 An accomplished actor, Bilal played the role of Sir Johar Ali Khan with subtlety and accuracy. From the wardrobe to the nuances of his body language,
Bilal Ashraf's Facebook handle.
Bilal Ashraf has played the character in 'Aik hai Nigar' with great honesty and heart. Remaining true to the character of an army officer, Bilal emotes the character with his eyes and body language with minimal dialogue.
Bilal Ashraf's Instagram handle.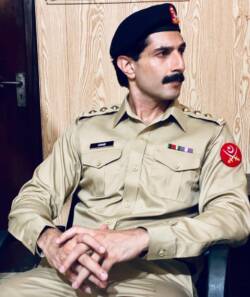 It is truly commendable the kind of acting Bilal has delivered in a minimalistic manner.
It is interesting to note that Bilal chose a woman-centric film for his television debut. Bilal's role is essentially a supporting role, however, it is one that is absolutely crucial to the narrative.
Check out Bilal Ashraf's Twitter handle.
The character of Sir Johar Ali Khan is a supportive husband who not only supports his wife's career as she eventually outranks, but is also proud of her achievements.
This sets a new precedent in the kind of role played by the leading men of Pakistan's film and television industry. Bilal Ashraf has truly made an impactful television debut in not only his choice of role but also in his acting prowess.
What do you think of the story? Tell us in the comments section below.