Daraz Gyara Gyara – the biggest sale of the year – is only a few days away! With 8 million deals, discounts worth Rs 50 crore and lots of free prizes on offer, you need to make sure you know how to make the most of the sale and shop smart during the five-day event.

The first thing to do is to make sure you download the Daraz app on your phone and that creates an account. Next, ensure that your details – bank cards, shipping address, billing address – is also entered and saved on the Daraz app! Once the flash sales start, you'll only have a few minutes to grab the products you want – don't waste them looking for your bank card!
Why should you pay with a bank card?
While Daraz offers customers the option to pay cash on delivery, the platform has partnered up with Meezan Bank and Habib Bank to bring customers additional discounts. Not to mention, paying with digitally saves you the hassle of making sure you have enough cash – and the exact amount – on you when your products get delivered to your doorstep! You can also pay with EasyPaisa Wallet to avail of further price reductions.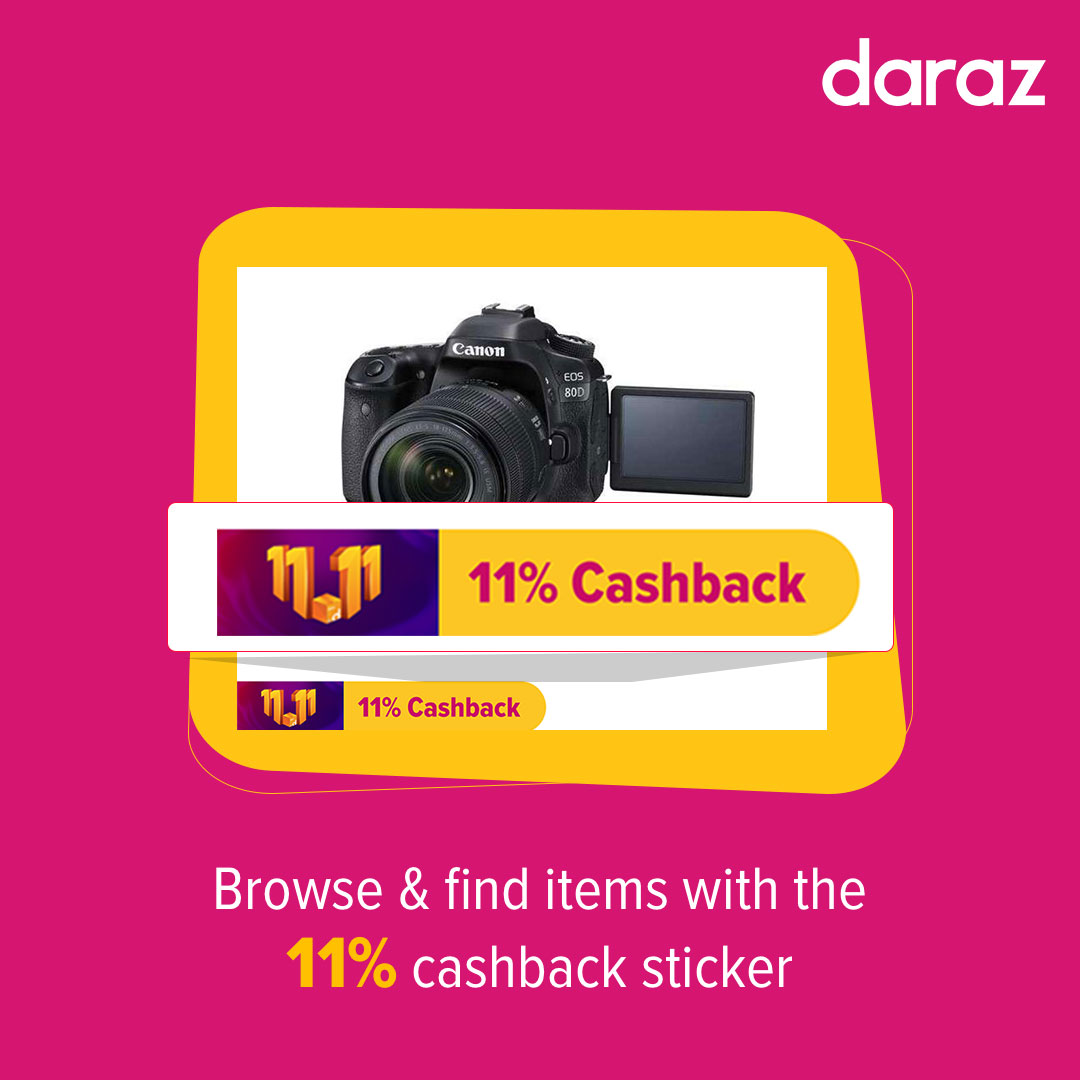 If you're paying with your debit/credit cards, remember that Daraz launched Easy Monthly Installments earlier this year and it is applicable on products worth Rs 10,000 and above and there is zero markup.
But what's the smartest way to pay on the Daraz app?
The Daraz Wallet, of course! Paying through the Daraz Wallet means you get to enjoy exclusive bonuses, faster checkout (think flash sales and mega deals) and instant refunds should you wish to return your product.
For the 11.11 sale, Daraz has also introduced cashback – so you'll be getting some money back in your wallet when shopping for your favorite products! Just make sure to look out for products that have the cashback sticker on them!
Activate your Daraz Wallet now and load it up so you can start online shopping as soon as the clock strikes midnight on November 11!
Whether you choose to pay digitally or with cash upon delivery, there's no need for you to worry about being scammed. Daraz's purchase protection policy means that the platform shields all customers from any and all kinds of fraud. The platform has robust fraud-detection systems in place and is PCI DSS compliant.