Being Pakistanis, food is more than just an intake of survival for us. As they say, some eat to live while others live to eat, and surely, a huge chunk of Pakistanis can be put under the latter denomination.
Since the love of food is rampant all across the country, 7Up is bringing the biggest food festival of the country's history. Yes, we're talking about "The 7Up Foodies Festival", which will take place in 14 different cities of Pakistan.
The food festival is going to be huge and definitely the best one yet since it is being launched at such vast lines. Since we already know that 7Up is food's best friend, we're definitely looking forward to the event so we can satisfy the foodie inside us!
We've always loved being part of the events organized by 7Up for devout foodies, but this particular event is going to give us some emphatic chances of eating the best food along with drinking 7Up, to celebrate our love for food!
The 7Up Foodies Festival, which is going to be bigger and better than anything you've seen or been at before, will be hosted at 14 different cities including Lahore, Karachi, Islamabad, Sialkot, Faisalabad, Multan, Sukkur, Hyderabad, Peshawar, Bahawalpur, Gujranwala, Abbottabad, Mardan, Rahim Yar Khan.
Now let us come to the best part, which obviously is, food! Do you have any idea all the incredible, mouthwatering and delicious food you'll get to eat at the festival? Well, let us tell you.
Do you know what's on the menu?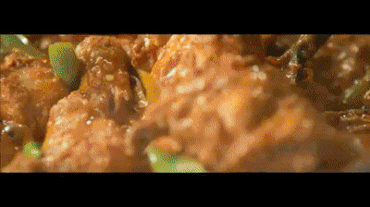 We're looking forward to lots of Biryani, Kunnah, Karahi, Chana Chaat, Machli (Fish), Chow-Mein, Qorma, Qeema, Prawns, Desserts….. and the list goes on, but our mouth is tooooo watery by lusting at the thought of all this food!
Apart from the food, there is going to be a musical concert at every event as well! YESSSS!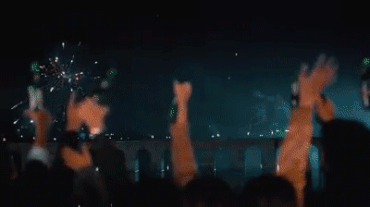 All that delicious food needs just one more element, which is music! For every festival, there's going to be an epic celebration surprise! There are going to be many concerts, so you can enjoy some ah-mazing food along with listening to some quality music!
As per our sources, the tentative dates of some of the festivals are Sialkot (14th/15th December), Hyderabad, Peshawar, and Faisalabad (22nd/23rd December), while the events in Gujranwala and Sukkur will take place at (28th/29th December).  So… are you ready to jump aboard the food train? Because we sure are!
That's all for now, folks! All we can say is that once again, 7Up proves that they live by their motto: "Mana Lo Food Ka Love!"