Consumption of drugs in India's showbiz industry is quite common. Over the years, many famous celebrities in India have either been caught with or have confessed to consuming drugs.
A new case of another famous Indian celebrity has recently emerged in India. Comedian Bharti Singh and her husband Harsh Limbachiyaa have been arrested by the Narcotics Control Bureau (NCB) following the seizure of cannabis from their house.
According to the police, Bharti was arrested on Saturday while Limbachiyaa was arrested early on Sunday. A Mumbai court on Sunday sent Singh and her husband in judicial custody till December 4.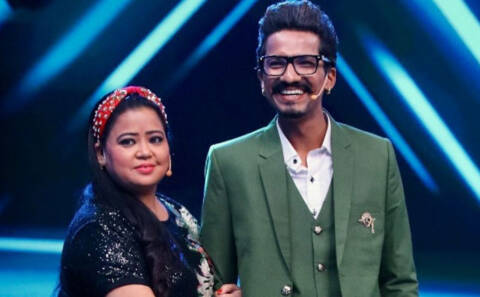 In an interview with Indian media, NCB Zonal Director Sameer Wankhede said, "We have arrested Bharti Singh and found a little over 86 gms of marijuana from her. Her husband Harsh Limbachiya is currently being interrogated by NCB. We shall update on further developments later."
As per the reports by India media, NCB told the court that the couple have confessed to consuming cannabis. They also said that nearly 86.50 grams of cannabis was recovered from their home and office during the raids.
Singh told officers that she consumed cannabis that were bought by her husband. While Limbachiyaa in his statement disclosed that he purchased ganja from one peddler. He added that he would keep one bag of the contraband at his office and another at his house for consumption.
Meanwhile, as per latest reports, the couple has been granted bail by a Mumbai court.
Consumption of drug in the Indian film & TV industry exposed
The arrest of comedian Singh shows how common consumption of drugs has become in India's film and TV industry. In particular, the demise of Sushant Singh Rajput also exposed how deeply the drug mafia is involved in Bollywood.
In September 2020, Rhea Chakraborty was arrested in Mumbai by India's NCB after three days of questioning in connection with drugs-related allegations in Rajput case.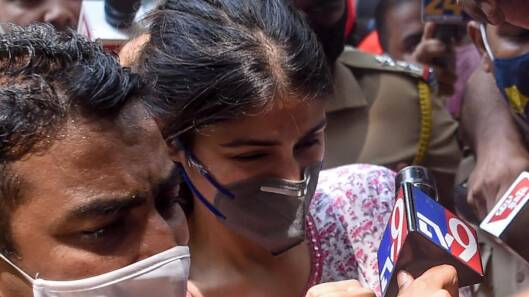 The NCB started its inquiries based on WhatsApp chats retrieved from Chakraborty's phone. Additionally, the chats revealed conversations around procuring drugs, allegedly for the deceased.
According to reports by Indian media, chats of the same nature between Chakraborty's brother Showik and a friend from October 2019 confirmed a connection between him and drug dealers.
What do you think of this story? Let us know in the comments section below!