In Pakistan, there are very few opportunities for filmmakers out there to showcase their skills. But due to a lack of facilities and platforms, they couldn't reach the landmark. Recently, the Toronto film festival has selected Bhai, a short film
In 2021, Hamza Bangash writer and director managed to pull out something extraordinary called Bhai which made him secure a place in Toronto International Film Festival.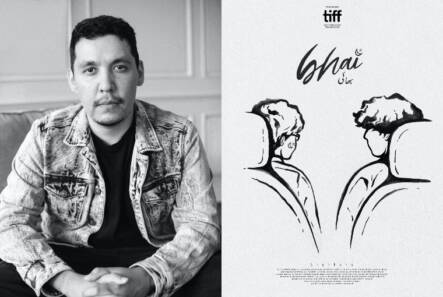 Yes! Hamza Bangash's short film "Bhai" has been selected in TIFF as one of the most precious stages of all, where many of the international film maker's films are nominated and screened.
Bhai is a unique film because it was directed so beautifully along with that the cast will surprise as the piece goes on.
Bhai Short Film Selected for Toronto International Film Festival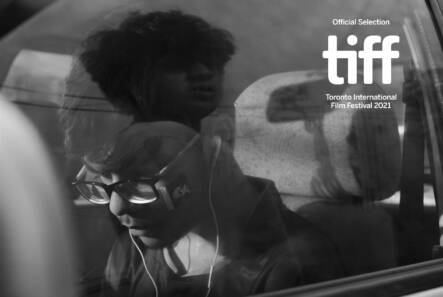 Before heading towards the plot, let's have a look at a unique cast. He cast Ayaan Javaid who's a differently-able person and he performed brilliantly.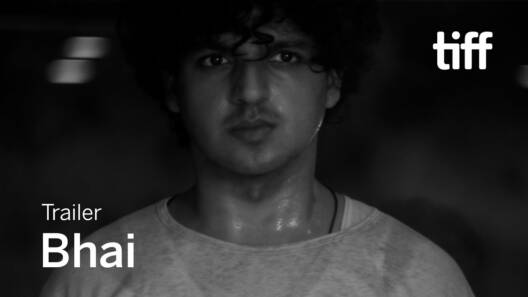 Yes! We have seen normal people playing roles of differently-abled ones and acting like that. But there is a very rare case where differently-abled people cast and playing their role which happened in 'Bhai'.
Hamza has been making short films in Karachi for the past seven years and this one was his last. The Bhai team includes executives produced by Mina Husain of the Pakistan Institute of Living and Learning (PILL) and Salman Ahmed.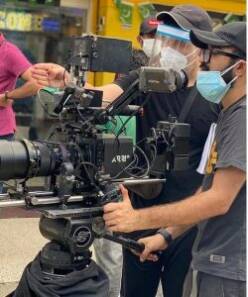 It has been co-produced by Taha Sabri of Taskeen and Westbury Group. Carol Noronha acts as the producer, with Ammar Ul Haque as the DOP.
Plot and Inspiration
Hamza Bangash explained the whole film and shared the plot of it. "On Pakistan's Independence Day, two brothers go out to celebrate together at a biryani restaurant. One of the brothers is on the autism spectrum, and he has an episode while he waits for his older brother to return from picking up their food.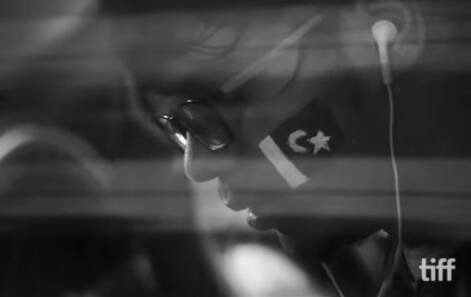 The older brother watches his younger brother struggle from inside the restaurant and must decide what to do. Does he have the courage to help his autistic brother, or will he ignore his plight?
The film is about the choices we make, shame, trauma, brotherhood and finding a small sliver of happiness in a brutal world," reads the official synopsis of the film.
"The film was inspired by the experiences of my collaborator, Mohammad Ali Hashmi — who also plays the role of the co-lead in the film."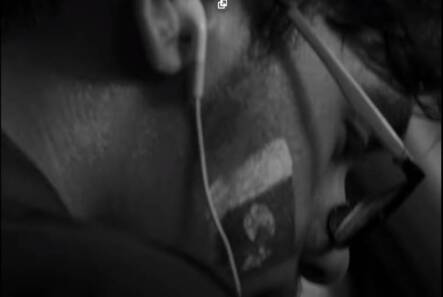 "Hashmi grew up with a younger sister who is differently-abled. In Pakistan, differently-abled people have often hidden away from society, and when depicted in mainstream media — the conversation can be hugely irresponsible."
Further, he added about the taking an inspiration which made him make such film.
Inspiration From Phaans
"I remember watching the Pakistani drama Phaans, and was shocked when it was revealed that the "autistic' character turned out to be falsely behaving in such a manner so that he could get away with sexual violence.
To villainize an already stigmatized community through the media infuriates me," the director said. "It was part of the reason I wanted to create authentic representation with Bhai."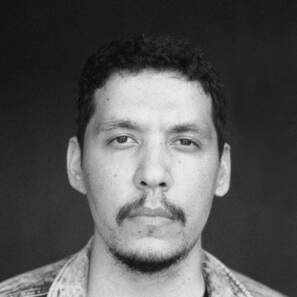 Hamza explained the story in a more detailed manner, "It is centered on their relationship, on a fragile bond that is put to the test. Family is a pillar of Pakistani society, and it can often be a toxic place for many, looking at the huge rise of violence/ femicide in the last few. With Bhai, I want to show the good, the bad, and the resilience of that relationship."
Zoom Rehearsals & Team Work
During an interview, Hamza also revealed that his team properly worked with Special Olympics Pakistan which let them to Javaid and his mother Wajiha.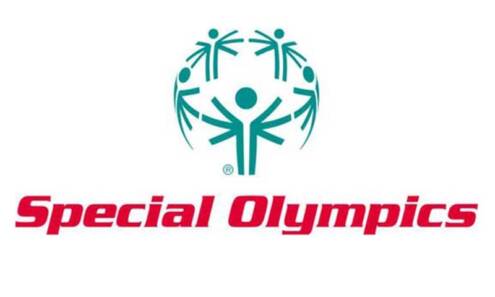 He even also shared some stuff about Ayan, "Ayan is differently-abled, and is also an incredible animation artist, musician and has a sharp and funny sense of humor. I knew he would be perfect for the lead role of the film."
"We cast him before the pandemic, and then spent most of our pandemic year doing Zoom rehearsals together. It was incredibly fulfilling for me to work with him, and to learn new ways to direct performers."
No doubt, such directors and filmmakers do encourage others out there to make films. However, Hamza and his team made Pakistan proud with the unique concept and touching the reality of the society. Pakistani filmmakers and animators trying to bring something unique just like Predation which was the real-time Pakistani animated short film.
What do you think of the story? Tell us in the comments section below.