In the past few months, tons of the best songs of Pakistan were released with such a bang that they became trending ones.
There's no doubt, Pakistani songs are popular not only domestically, but all over the globe and that's what makes such songs big numbers.
Pakistani music is gaining positive popularity all over the globe, especially the Coke Studio which released some of the great tracks last season and left everyone speechless.
Apart from Coke Studio, various artists have released banger songs and raps that captured everyone's ears.
To give you a clear picture, we have jotted down the top 10 most popular songs of Pakistani singers to listen to in 2023.
10 Best Songs of Pakistan in 2023
This year, a lot of new artists have emerged and produced some great music with their true passion. Artists like Asim Azhar, Young Stunners, Ali Sethi, Kaifi Khalil, etc.
These artists have released songs that touched everyone's heart, their lyrical saga changed the whole dynamic of music for Pakistan because experience and young talent collaborated.
In the list, some of the songs have been released last year, but still trending in 2023 and that's the reason they are included.
Pasoori – Ali Sethi & Shae Gill
Starting with this year's one of the biggest blockbuster songs that set the new trend and let everyone grove on the rhythm. Pasoori, sung by Ali Sethi and a debutant Shae Gill released by Coke Studio.
The song holds a significant charm in itself with the lyrics that combined with the modern fusion and the voice of Ali Sethi.
The song became iconic ever since it got released, in an interview Ali Sethi revealed that it took a year to craft this masterpiece.
Interesting facts, Bollywood singer, Arijit Singh also covered the song during his concert in India. Pasoori also made it to become the most Googled song of 2022.
Afsanay – Young Stunners
Young Stunners, is one of the most popular rap groups that captured everyone's attention in the past few years with their heart-touching lyrics.
Their Afsanay song had led their career to another peak that no one ever imagined. Last year, Talha and Yunus both debuted in Coke Studio to make the scenes like Bhomia.
Afsanay holds a different side of their storytelling via lyrics, Yunus's verses get on another level and take full control.
Kanna Yari – Kaifi Khalil x Eva B x Abdul Wahab Bugti
Kanna Yari is the song that made Kaifi Khalil a big star and let everyone know who he is. With this song, two new young talents emerged Eva B and Khalil.
Coke Studio season 14 introduced several young talents, Khalil is one of them which later became a whole new brand.
The song was added to many international playlists and top charts, Kana Yaari also caught the attention from around the globe, including the Norwegian dance group, Quick Style.
Kahani Suno 2.0 – Kaifi Khalil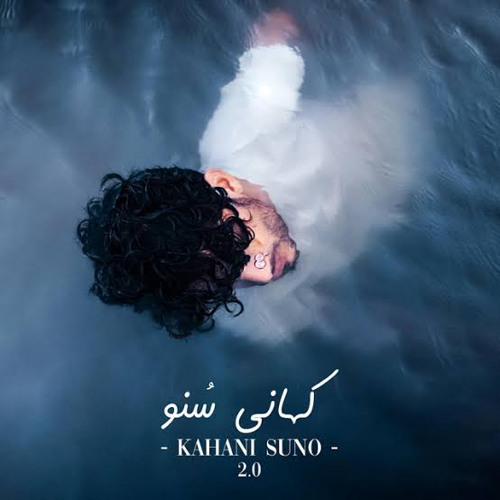 Kaifi Khalil is now a big musician, girls are crazy for him and dying to listen to his classic track Kahani Suno 20.
His voice in this song is so soothing that no one can replace him. This song became a super hit soon it got released and even went viral. Aima Baig also tried to cover it, but it's not her cup of tea and netizens trolled her brutally.
The song has over 201 million views on Kaifi's official YouTube account.
Iraaday – Abdul Hannan & Rovalio
Just like Kaifi, another young talent became viral with his soulful voice and lyrics Abdul Hannan. He's the man behind the contemporary chartbuster, no doubt his song Iraaday changed his life and gave him a new life.
While talking to the publication, Adbul Hannan said, "There was a certain aesthetic that I aimed to maintain. Every word is a story in its way and that was the goal. I also thought that if my discography has just a one-word title.
Habibi – Asim Azhar
Talking about grooving must-listen songs in 2023 and missing out on Asim Azhar's Habibi wouldn't be fair at all.
Asim Azhar over the past years has evolved in the musical industry and produced some great tracks that hooked his fans. His Habibi became a global hit with the catchy lyrics and cool vibe music that captivated the international audience's attention as well.
Several international artists and actors made TikToks on 'Habibi' and appreciated Asim's work. Habibi has managed to gain over 12 Million views on YouTube.
Peechay Hut – Hassan Raheem x Justin Bibis
Want to play a party song, but couldn't pick the right one, then here comes the "Peechay Hut" featuring Hassan Raheem collaborating with the viral Justin Bibi.
Peechay Hutt even became this year's Aurat March's anthem and it became one of the cult songs for women's empowerment.
In a short period, Hassan Raheem gained impressive popularity and attracted everyone with his lyrics. The song has over 19 Million views on Youtube and still growing.
Left Right – Ali Sethi, Shae Gill, and Abdullah Siddiqui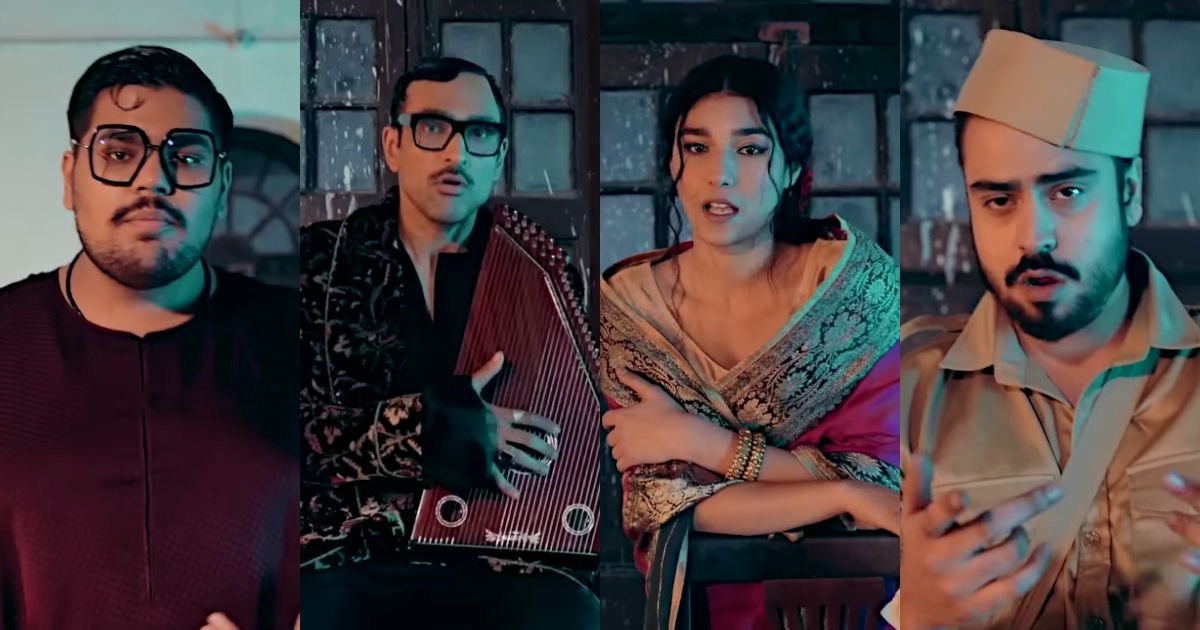 Ali Sethi, Shae Gill, and Abdullah Siddiqui once again teamed up for another banger "Left Right". On Saturday, the song was released and it's capturing everyone's attention. The catchy dancing music, mind-blowing lyrics, and mesmerizing voices hit the ear.
It's been considered one of the best songs of Pakistan, the way it's getting hype in the current slot.
In this song, you might notice a great improvisation in Shae Gill's voice. That boldness in her voice takes you to another height.
You get everything in this song, there is love, mourning, angst, and desire, all in one.
Phir Milenge – Faisal Kapadia & Young Stunners
Coke Studio season 14's final track "Phir Milenge" is still the banger and untouchable song with pure soulful lyrics.
Faisal Kapadia collaborated with Young Stunners and this trio delivered a world-class performance that no one has ever imagined.
It's the mixture of pain, heartbreak, patience, etc. the way Anjum & Yunus delivered their verses it's hard to match them. From the direction of the song to the flow of it everything is captivating.
Believe it or not, that's the perfect song for the finale of the season.
Hum – Faris Shafi
Faris Shafi's mind-blowing track "Hum" became the iconic return of the Pakistani Slim Shady in his legit form after the Coke Studio debut.
The song is the pure portrayal of father and son's unstable relationship and it somehow reflects his real-life scenario as well. That's what everyone claimed when the song was released, Faris Shafi no doubt has gained huge popularity not only in Pakistan but also all over the globe.
He recently shocked the world when he collaborated with RAFTAR and released the track.
These songs are considered one of the trendiest and top-rated songs of Pakistan in the current slot. In 2023, if you haven't listened to these banger tracks then what are you waiting for? A few of the tracks are from last year, but still fulfill the criteria to be on the list.
What do you think of the story? Tell us in the comments section below.