Following the recent decade, Pakistan's Drama industry has evolved rapidly and gives the best Pakistani dramas to the viewer. The transformation with the change in storyline and directions has left national and international viewers awestruck. From Shoaib Mansoor's directions, back in the 1990s to Momina Duraid's stories in the current era, the industry has come up with masterpieces.
Following are some of those masterpieces, also known as, the best Pakistani dramas of all times.
Best Pakistani Dramas Of All Times
1. Alfa Bravo Charlie (1998)
Released in 1998, Alfa Bravo Charlie boosted patriotism among the viewers. The story revolved around 3 friends and their lives at the Pakistan Military Academy after joining the Pak Army.
It embarked upon efforts to keep up with friends and every other relationship alongside focusing on a career that demanded dedication. Moreover, it is a combination of action, comedy, thriller, and romance.
2. Daastaan (2010)
Daastaan is based on a historic event. The story is based on a girl facing problems while migrating to Pakistan after the partition of the Indian Subcontinent. Being one of the best Pakistani Dramas ever, it takes the viewers on a roller-coaster ride of emotions.
Watching this, you can discover the heart-wrenching situations that Muslim women went through along with the power of a family's love.
3. Humsafar (2011)
Two individuals forced into an arranged marriage, falling in love afterward might seem an old story. But, the story of Ashar (Fawad Khan) and Khirad; (Mahira Khan) the main leads, is a bit different. With a pinch of romance, jealousy, and evil-mindedness, the characters, their acting skills, and on-set chemistry can do wonders.
In 2021 Mahira khan celebrates its 10-year anniversary with a special surprise for her Twitter followers
4. Zindagi Gulzar Hai (2012)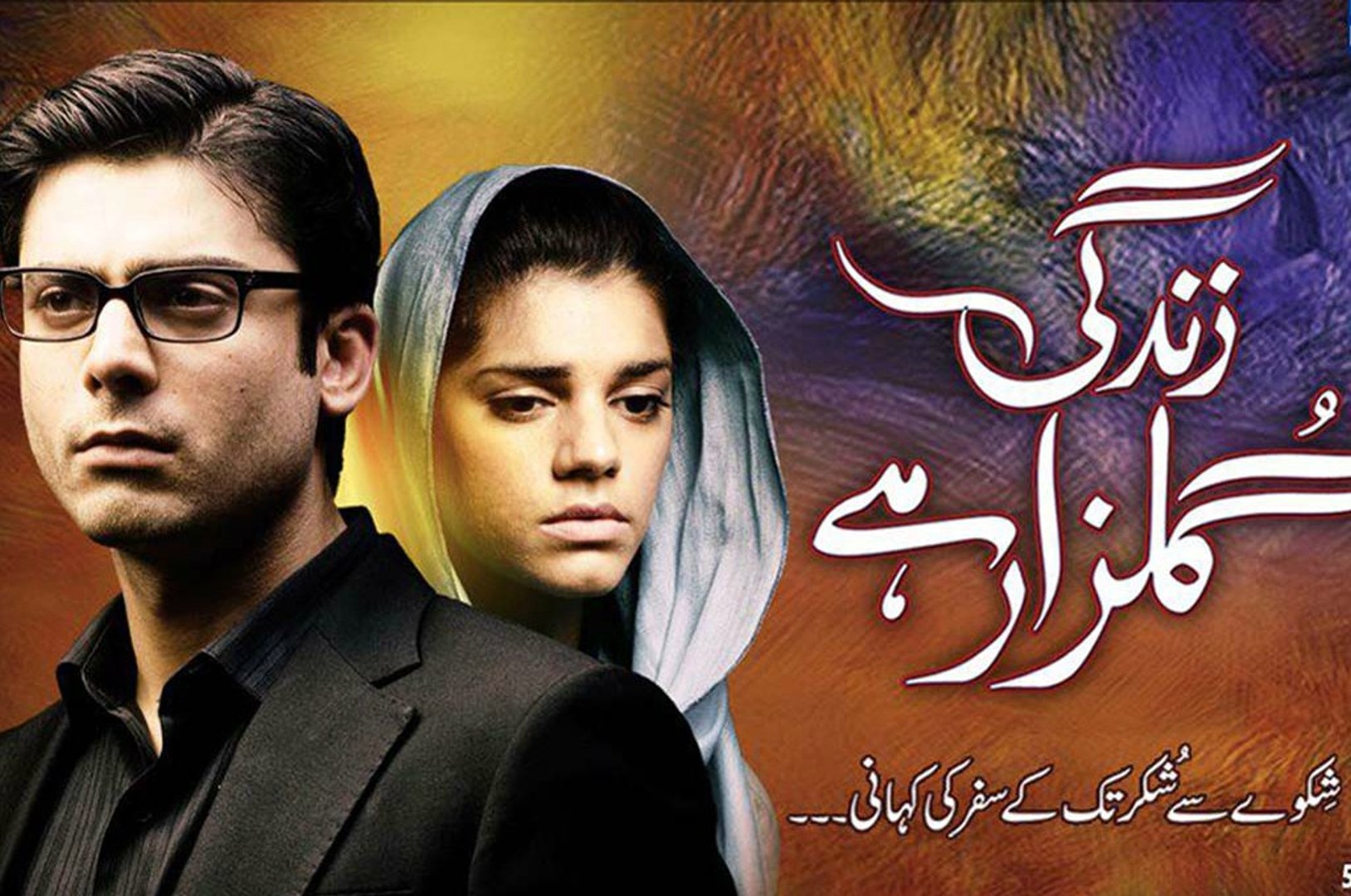 'Zindagi Gulzar hai', a Pakistani drama's name that you'll hear mostly from Indians, has gained national as well as international popularity. The rival relationship between Kashaf and Zaroon transforming into a romantic relationship is worth watching. Moreover, it discusses gender discrimination and some realistic ideas to make life easier and worth living.
5. Durr e Shahwar (2012)
One of the best Pakistani Dramas, Durr e Shahwar, is a story of a mother-daughter's two different tales. Each tale depicts the trials that a woman goes through to satisfy her family's needs. However, it is a family entertainment drama teaching some major life lessons regarding patience and not giving up on hardships. Also, it discusses a parent and child relationship.
6. Pyare Afzal (2013)
Pyare Afzal drama has gained recognition not from Pakistan but India too. Although it is a female-oriented drama, the male lead actor has played most of the part. The strong and witty script along with some of the best casts has forced many people not to see it on their television only but also on the cinema screen.
7. Udaari (2016)
A fine storyline, good music and vocals, and good caste are what viewers search for in a drama. Udaari is a perfect combination of all these components. The story is about a low-class girl with excellent vocals getting fame in a metropolitan world. But, there are always some complications and misunderstandings to add excitement.
However, this drama majorly considers women's empowerment. That is why it has got most of the female fans and viewers.
8. Suno Chanda (2018)
Suno Chanda is a drama that is viewed multiple times. It is about 2 youngsters, exactly opposite to each other, forced to marry by their families. For the hatred they hold for each other, they decide to part ways but eventually fall in love. The story might be the same as in other dramas.
Still, this drama displays a wonderful story through friendship and relationship goals. Besides, the on-set chemistry and bonding of the main leads have driven people crazy on national and international levels.
9. Ehd e Wafaa (2019)
The most recently aired drama Ehd e wafa has won the hearts of a million people. It is an ISPR-based story revolving around 4 close friends studying together in a college. At one stage, life throws misunderstandings in their way, resulting in broken friendships.
With time, circumstances reunite them by displaying their friendship bond and affection. Moreover, this drama depicts the importance of career choices and family values. However, its OST has a separate fan base too.
The above-mentioned best Pakistani dramas list consists of just a few examples of numerous masterpieces. Moreover, today's best Pakistani dramas no longer revolve around the typical mother-in-law and daughter-in-law stories but cover the most recent issues faced by people in society to convey messages and lessons. And, relatability is what makes them the best among viewers.