Luxury automobiles are normally rated by their comfortable ride or the latest technology, but the most important thing is the amount of prestige they bring to the driver and the passenger. These are the vehicles that high-ranking CEOs choose to drive or be driven in. It means they must deliver unrivalled comfort in the front and back seats, a silky-smooth ride, outstanding drivability, adequate performance, and, above all, a superior status symbol. The technology in luxury automobiles must be advanced enough to allow them to be used as mobile offices, and the following list of best luxury cars in Pakistan contains all of this information.
List of top 10 best luxury cars in Pakistan.
1. Rolls Royce Phantom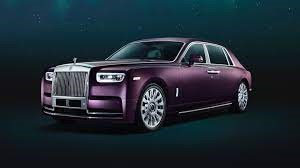 Rolls Royce Phantom is the hallmark automobile, an iconic and long-lasting vision of modern automotive. It has a V12 6.75L petrol engine that produces 563 horsepower and 8-speed automated transmission that gets 9.8 kmpl. It's a four-door, five-seat car. Its unusually comfy ride comfort is unlike anything else you'll find in a car, and it can be felt from the back seats. It is the quietest car for people who enjoy the luxury of solitude. The loudest sound is your heartbeat or the ticking of your wristwatch.
2. Mercedes Maybach S650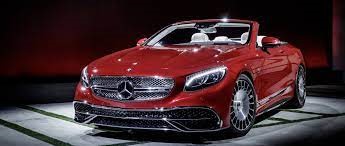 The Maybach S650 has a 6.0L V12 bi-turbo petrol engine that produces 621 horsepower and a 7G Tronic (7-speed automatic) transmission that gets 7.08 kmpl on average. It's a four-door, five-seat vehicle with two executive power seats in the back. Its commitment to comfort and etiquette is admirable. As an S-class, it is equipped with all of the latest active suspension and driver aid systems, resulting in a vehicle that is incredibly refined, rich, and comfortable.
3. Range Rover SV Autobiography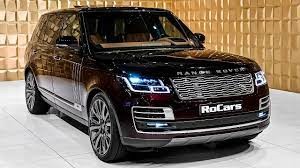 The most nimble and dynamically capable Range Rover yet, with a 5.0L V8 supercharged petrol engine delivering 557 horsepower and 8-speed automated transmission. It gets 7.8 kilometers per gallon. It's made for high-end performance. It was designed to capitalize on the emerging market for super-expensive SUVs and the great admiration some people have for the Range Rover brand, and it succeeds admirably.
4. Mercedes AMG S65 L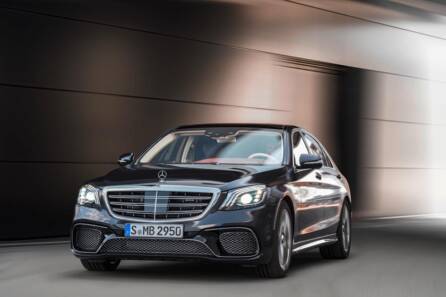 Mercedes-Benz AMG S65 L is a sports car manufactured by Mercedes-Benz.
The S65 is a true best luxury car, with uncompromising ride comfort and refinement, which is why earning a spot at the bottom of our super-luxury rankings. It has onboard comfort and is so easy to drive that it's hard to imagine how little effort is required to get something so big to travel so rapidly. It's a four-door, four-seat automobile. The vehicle is powered by a 6.0L V12 Biturbo engine with 630 horsepower and a 7G Tronic Plus transmission that gives the most extreme driving experience with a 7 kmpl fuel mileage.
5. Rolls-Royce Dawn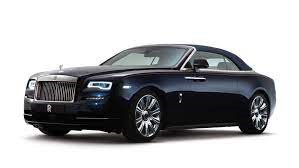 When it was introduced in Pakistan, the firm used uncommonly racey language to describe it, calling it "the sexiest Rolls-Royce ever made." Dawn's level of solitude and comfort is quite remarkable. It's a two-door, four-seat convertible car that provides an unforgettable open-air driving experience. It has a 6.6L twin-turbocharged V12 petrol engine that produces 563 horsepower and 8-speed automated transmission that delivers 9.8 kmpl. It is on par with the S class and Azure.
6. Audi A4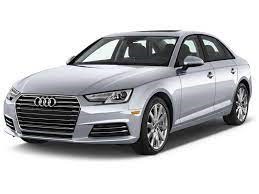 The Audi A4 was imported from Pakistan, and it is one of the most beautiful vehicles you will ever see on the road. The beauty is powered by a 1996cc engine and is equipped with an automatic transmission. It also includes an automatic start-up mode to help save money on gas.
The beautiful car has a top speed of 14 km/h, manual height adjustments, cosine cloth seats, split-folding rear seats, Deluxe 3 temperature control, digital display, and saving energy tips. The 2016 Audi A4 Saloon boasts a sleek, beautiful style and is available in Black, White, and Blue.
7. Toyota Premio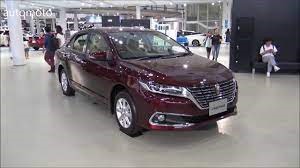 It is also one of the imported luxury cars in Pakistan. The elegant mid-size sedan is a Japanese import and one of the most fuel-efficient vehicles on the road. It's a front-engine, front-wheel-drive vehicle with a stylish design, leather seats, and light steering for improved control.
It comes in 1500cc, 1800cc, and 2000cc displacements, with a 1.8L 4-cylinder engine and electric motor-generators as part of the Hybrid Synergy Drive System.
8. Chevrolet Cruze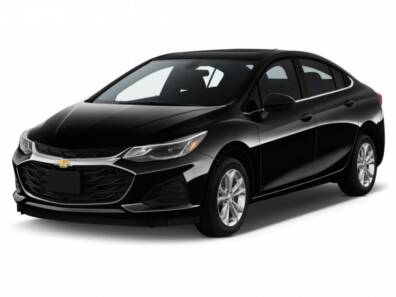 The Chevrolet Cruze is a 5-door compact hatchback car with a turbo engine 1.4L engine and a 6-speed automated transmission. Given that it is a sporty ride, the ride promotes innovative technologies while still providing excellent fuel efficiency.
LED daytime running lights, attractive fog lamps, a new front grille, a new rear lip spoiler, and rain-sensing wipers are all standard on the Cruze. The inside features ice blue lighting, adjustable leather back seats, and an electronic sunroof, as well as a rear-view camera.
9. Bentley Flying Spur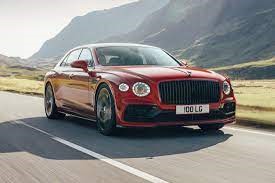 Both models have four-wheel drive and an eight-speed automatic transmission. The engine is the distinction between the two models. One model has a twin-turbocharged V8 4.0L petrol engine that produces 500 horsepower and returns 10.2 kmpl, while the other has a W12 twin-turbocharged 6.0L petrol engine that produces 626 hp and returns 8.5 kmpl. Both models include air suspension as standard equipment. The air suspension, control over opulent options such as air conditioning, massage, and seat position, spacious cabin, and larger luggage boot are what distinguishes the Flying Spur from other luxury cars.
10. Honda accord sedan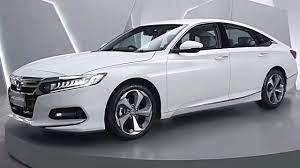 The hybrid has a 2.0L 4-cylinder engine that produces 140 BHP, and it has a 2000cc AC Synchronous Permanent Magnet electric motor that delivers 196 BHP and 165 Nm torque. According to PakWheels, the car costs more than ten million Pakistani rupees.
These top 10 best luxury cars in Pakistan are giving unrivaled luxury comfort and experience. IF you are thinking to buy any of the luxury cars then deciding from these top 10 will not regret you and will come out as one of the best decisions of your life up till now.
Also Read: Changan – Driving Forward with You!
What do you think of this story? Let us know in the comments section below.