There are very less celebrities who have come up and spoken up about their mental health and recovery among them comes Bella Hadid. Because it's hard to accept and share the inner feelings while going through all of that.
Bella Hadid famous model who has been under the limelight and shared everything. She has been vocal about so many things and took a stand against injustice as well.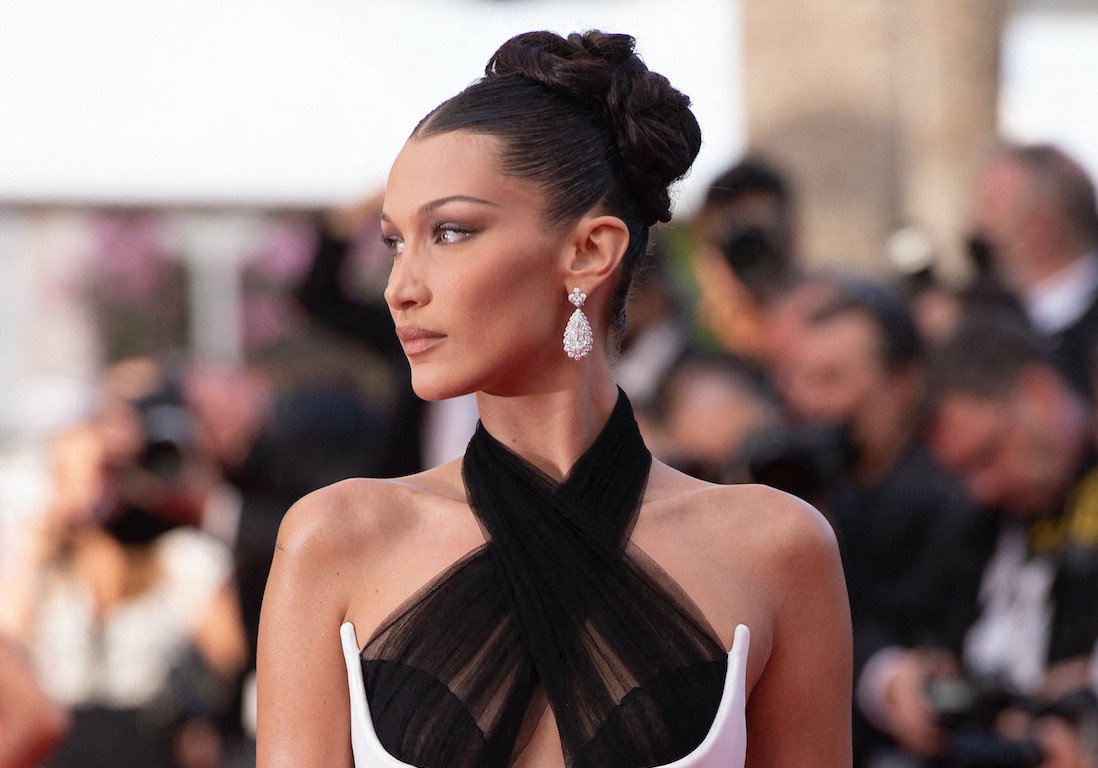 In her recent interview, she discusses her mental health that's effected because of her busy modeling schedule. Along with that she also highlights her Lyme disease journey.
Bella Hadid in conversation with Wallstreet
On how she's being more focused on reshaping her time, she explained, "I realize now that my body is a temple and the routine that we have in the morning, especially Monday mornings, is…almost the most important thing because if you don't start your week on a good note, it's not going to be good for you," she shared."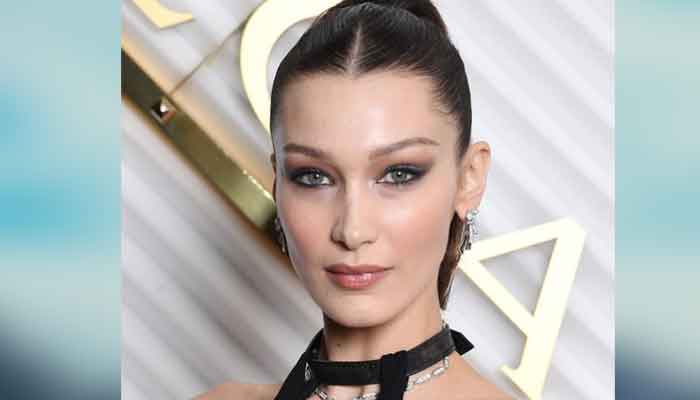 She even let the viewers know about the crying photographs she posted on social media. She explained that it was posted to let know others not be able to explain to her family how she was feeling in words.
"I would have depressive episodes and my mom or my doctor would ask how I was and instead of having to respond in text, I would just send them a photo," shared the model. She continued, "It was the easiest thing for me to do at the time because I was never able to explain how I was feeling.
I would just be in excruciating and debilitating mental and physical pain, and I didn't know why. That was over the past three years."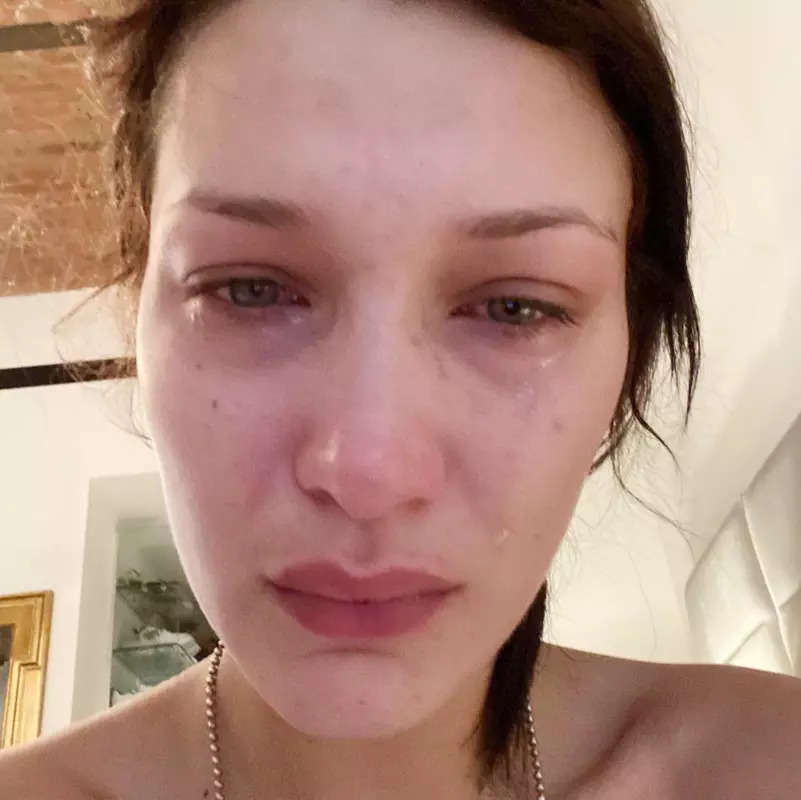 Last year in November, Bella posted her crying photographs that show her breakdown and speaks about it bravely.
Hadid elaborated further, "[When I posted them] it was to make sure that anybody that was feeling that way knew it was okay to feel that way.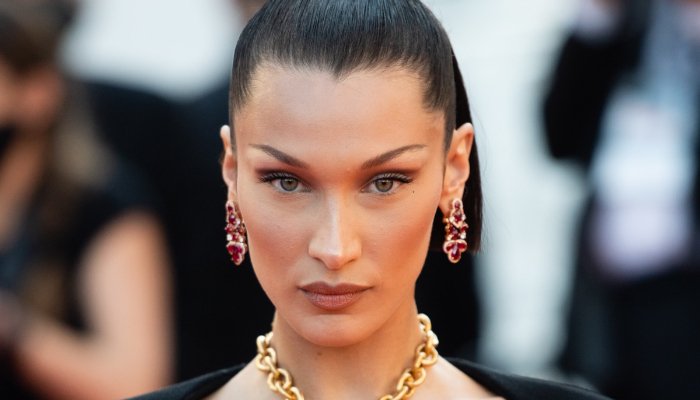 Even though on Instagram things look so beautiful, at the end of the day, we are all cut from the same cloth. I felt like it was just good for me to be able to speak my truth and at some point, I wasn't able to post nice pretty pictures anymore. I was over it."
No more depression – Bella Hadid
Bella Hadid Reflects on her current state of mental health recovery as she explained. "I do have good days. Today is a good day. My brain fog is feeling better, I don't feel depressed. I don't have as much anxiety as I usually do. But tomorrow I could wake up and [be] the complete opposite.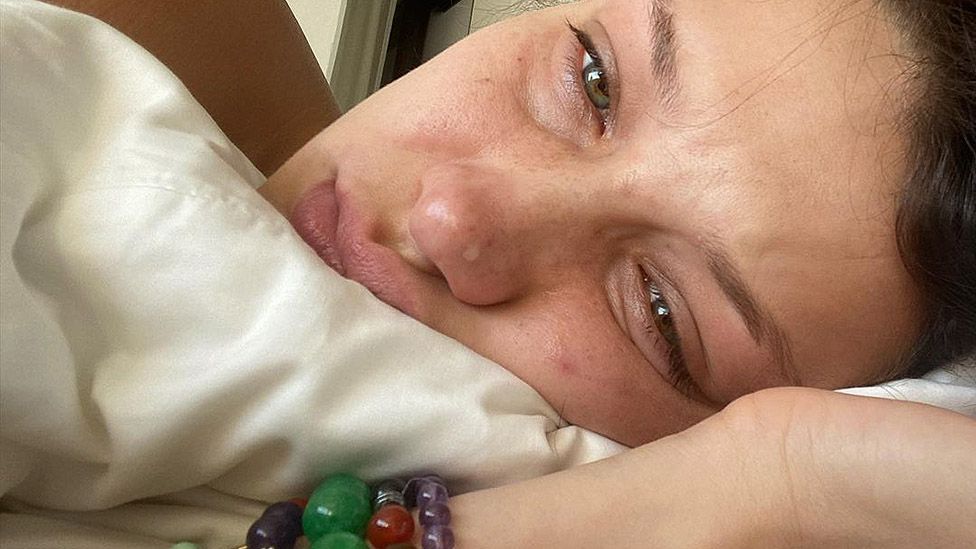 That's why I get so overwhelmed. But that post made me less lonely because I had a lot of people that have reached out saying, 'I feel that way too.'
Walking outside, being able to remember there are so many people going through things and have similar patterns to me, it makes me feel better."
My morning is typical as usual, especially Mondays. "If I'm not working, I usually wake up at 8 or 8:30 AM on Mondays," she explained, adding, "I try to keep my phone in the other room, I try to not charge it right next to my face."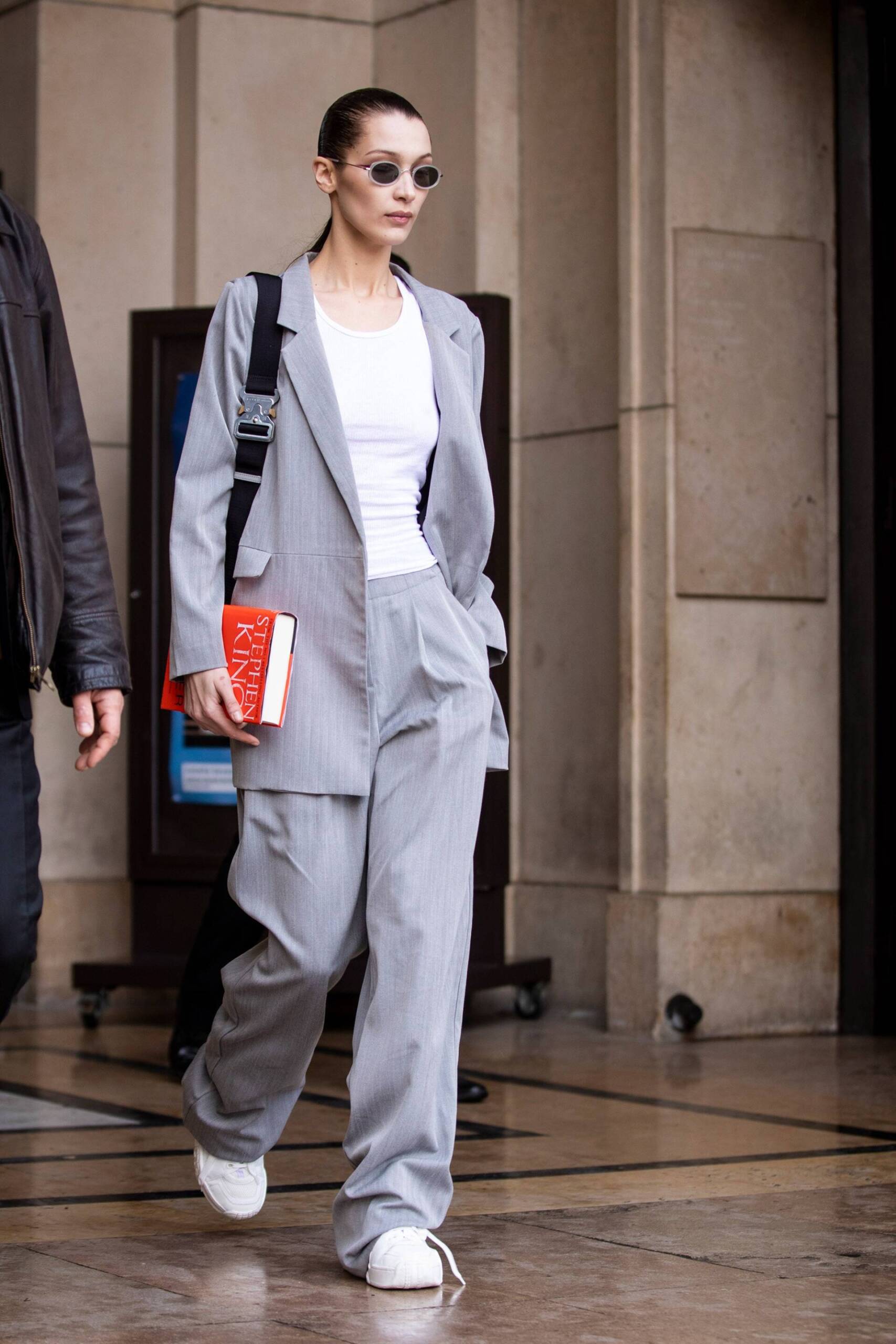 She added, "My favorite book is The Artist's Way, so every morning, [I write] three pages, journaling. What's important for me is to have that ritual and have that moment to myself. I try to do a gratitude meditation every morning.
If it's on my way to work, I usually put it on in the car, on the loudspeaker, so whoever's driving me and I have a nice moment of gratitude together."
'Physical wellness is my New Year's Resolution' – Bella Hadid
Bella Hadid also reflected some light on her physical health. "I'll head to the gym if I can get the gym in. That's my New Year's resolution, trying to get in the gym more often for my mental health."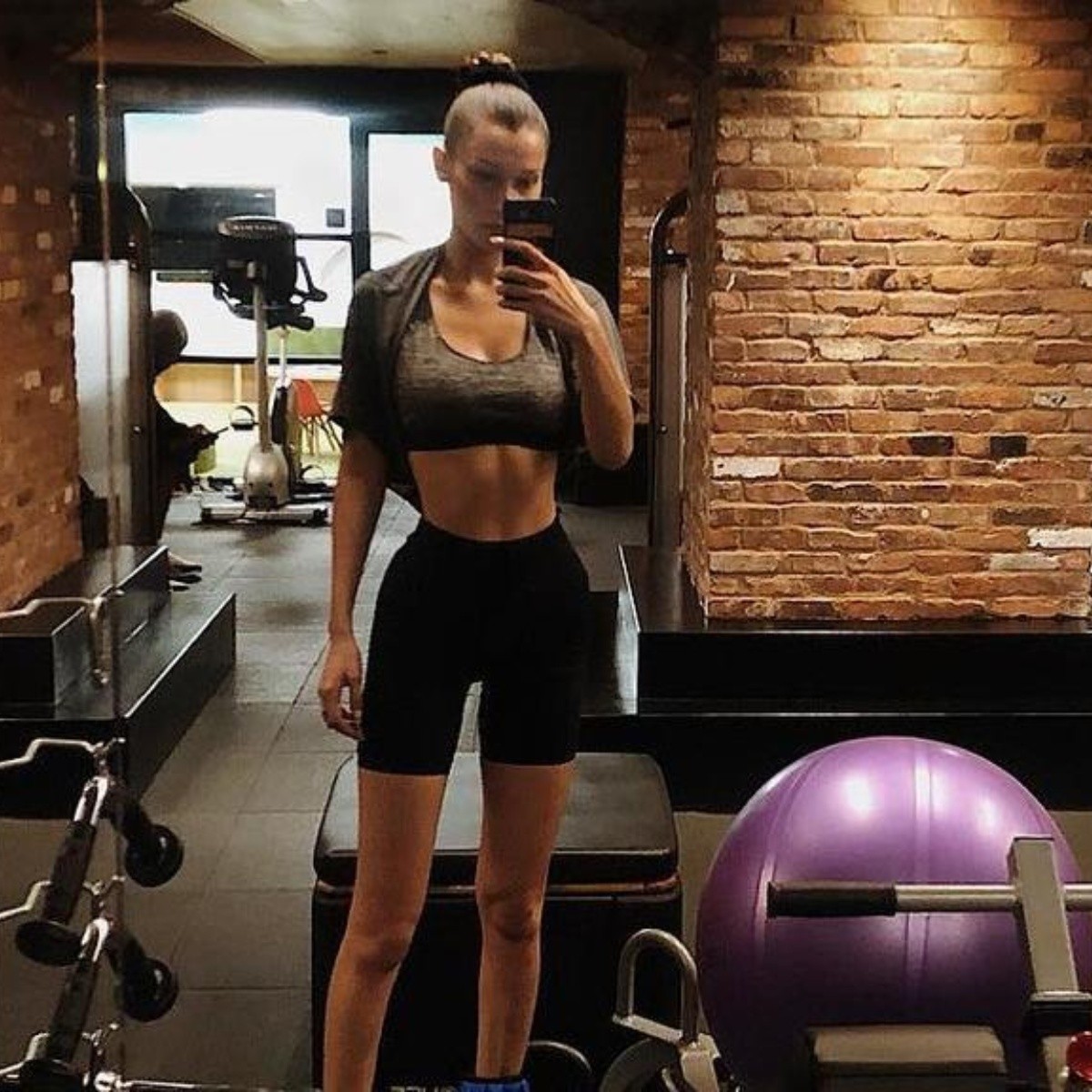 Speaking about her breakfast preferences, she added, "I'm a smoothie person. I have this one granola that I love that used to be at the juice place I worked at when I was younger and I found it recently in New York. It is sugary, but I'm obsessed with it."
Hadid continued, "The issue is that I do need protein, so it's always scrambled eggs, avocado, a piece of toast, or a bagel—like a bagel and cream cheese from Bagel Bob's is my favorite.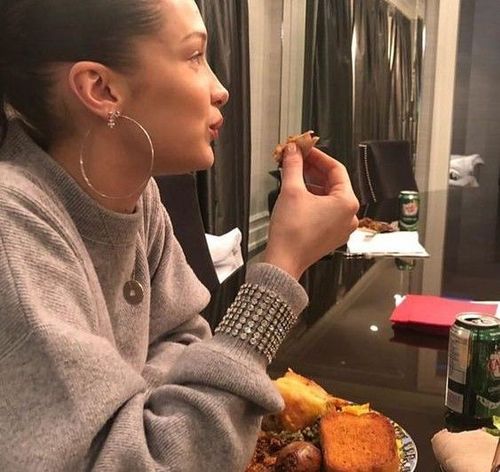 It's usually a smaller breakfast and then a move into a big lunch. By the time it's noon and I've done my morning stuff and meetings, I'm solidly hungry and ready to eat."
'I don't have a stylist for two years' – Bella Hadid
At the end of the conversation, she talked about her modeling career as the key part of her life. Bella explained in detail, "I haven't had a stylist in a long time, maybe two years now.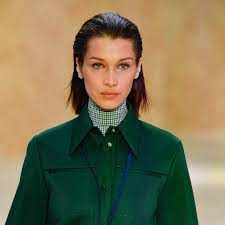 I was in such a weird place mentally that it was complicated for me to get out of the house and put an outfit together, especially with the anxiety of [paparazzi] being outside and all that.
In the last year, it was really important for me to learn that even if people talk about my style or if they like it or if they don't, it doesn't matter, because it's my style.
When I leave the house in the morning, what I think about is: Does this make me happy? Do I feel good in this and do I feel comfortable?"
What do you think of the story? Tell us in the comments section below.