The downfall is the element, which everyone has to face in their life then it doesn't matter in which way it comes.
Even the famous people do face such bad phase, where they would have been criticized by their fans and it's such a trauma for them.
In football same thing happens with the team and looking at the current scenarios there's only one team who's overshadowed by the dark clouds "Fc Barcelona".
Fc Barcelona one of the most dominating and popular cups in the Spanish league known as "La Liga".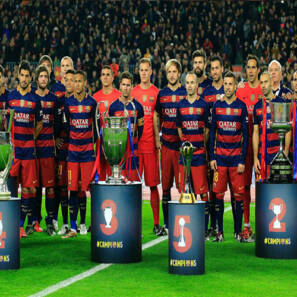 Barca showcased their class in the early 2000s and in the mid as well by dominating in the La Liga league.
But now Barcelona is facing the worst dark side, the level of their gameplay has just been shattered, since 2015 Champions League, they haven't won any major title yet.
A couple of days ago, in round 16 Barcelona faced another worst defeat against Paris Saint-German and left Barcelona fans stunned.
It looks like they have lost the spirit, even the key player Messi who was ranting about leaving the club at the early stage of this season and stayed in the club.
Why Barca Lost Their Game?
Looking back at the records and trophies won by Barcelona makes everyone surprise that it's the same team who had always been dominating in La Liga and even in the Champions League.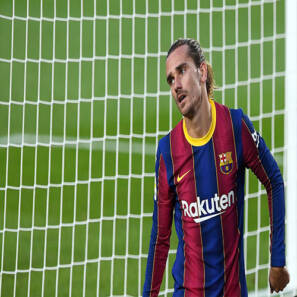 Recent signings and some previous ones were not up to the mark. Antoine Griezmann wasn't the great signing deal, Barca didn't need to sign him and forcefully let go Luiz Suarez who is currently scoring a massive amount of goals for Athletico Madrid.
Just like they had spent 18M Euros on a Danish striker Martin Braithwaite and what he had produced till now? Nothing, it would have been better if Barcelona had bought bitcoins instead of signing him.
Plus believe it or not, Messi's peak is over now, his health and fitness even showcase.
Barcelona should need to get rid of their head coach "Ronald Koeman" and then all of their old players who are just a burden.
Like in a match Barcelona vs PSG Pique could cope up with the speed of Mbappe then how Barcelona fans would expect their team to defend and keep a clean sheet.
Barcelona has made many mistakes when it comes to signing new players and bringing on a new player they let go of their high potential informed players too.
Looking at the big mistakes, which Barcelona had made by not signing some of the great players who are recently dominating in various leagues and gave useless excuses on that.
Erling Haaland: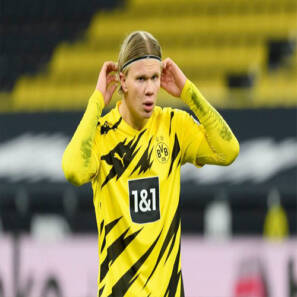 In 2019 Fc Barcelona got the opportunity to seal the deal by signing this goal machine who is humiliating every opponent in Bundesliga in just 20M. But they didn't and responded as "He's not technical enough and not Barca type of player." And instead, they went to Martin Braithwaite.
Karim Benzema: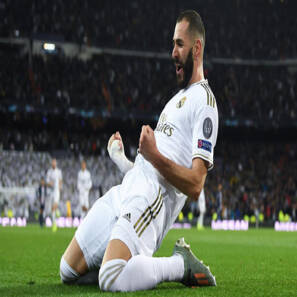 Pep's arrival in Barca made some players leave the club. Which made Samuel Eto'o to do it, so pep can bring on a fresh striker. Barcelona's eyes were stuck on French striker Karim Benzema who was in Lyon at that period.
Txiki Begiristain former Barcelona director who went on to convince Benzema and left without him.
Why he didn't sign him? Because during that conversation Benzema didn't look him in the eye and that's the reason behind not signing one of the most anticipated strikers now playing for Real Madrid.
It would have been the best signing for Barcelona, but bad manners got into the way.
Davies Alphonso: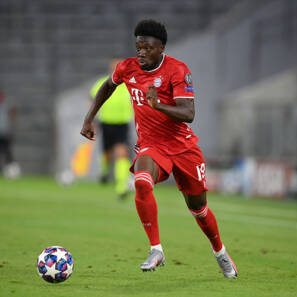 There's no doubt the best-left wing-back in the world currently, who last year demolished Barcelona with his skills and made some play for his team Bayern Munich.
Barcelona could have gone for this deal before Bayern who went all out for him.
But Bartomeu already spoken months before about Davies, he said: "He's from Canada, no thanks". Like seriously that's the stupidest reason no one has ever heard.
Mesut Ozil: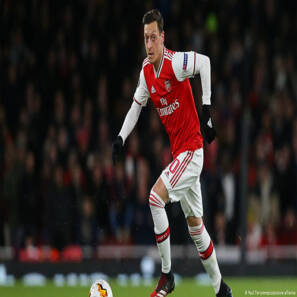 Mesut Ozil recently moved to the Turkey club after serving his skills in Arsenal. In 2010 right after the world cup many of the biggest clubs were after him including Bayern Munich, Manchester United, Barcelona, and Real Madrid.
He was interested to join Barcelona and had a meeting as well. But couldn't go on, because one person had some issues with him and that's none other than Pep Guardiola who didn't even contact him back after the meeting. Pep didn't even talk during the meeting as well.
And Jose instead got him and he got a nickname in Real Madrid as "King of Assist"
Looking at all these ridiculous responses by Barcelona for not signing these most valuable players on the planet.
Just because of these reasons, Barcelona is facing dark times and it seems like they need to do something immediately about it. If they want their fans to see them lifting any major trophy shortly.
What do you think of the story? Tell us in the comments section below.