DHAKA: Bangladesh war crimes court delayed a verdict on the leader of Jamaat-e-Islami at the last minute Tuesday after doctors said he could not be moved from jail due to ill health.
Motiur Rahman Nizami, 71, who could face the death penalty for alleged war crimes such as genocide during the 1971 conflict, was told to stay in bed just hours before the verdict, a prosecutor said.
"Doctors in the jail said that he should not be moved because of abnormally high blood pressure," prosecutor Mohammad Ali told reporters after the court's order.
The court said it would set a new date for the verdict later.
"Following the submission from the prosecution and defence, we think announcing the verdict in absence of the accused would not be logical," Judge Enayetur Rahim told a packed courtroom.
Nizami, 71, faces 16 charges ranging from mass killing to rape, arson and genocide, relating to violence committed during the war by one of the most notorious militias which he is suspected of leading.
Protesters who for decades have been demanding Nizami's trial staged a demonstration as soon as the court announcement spread to their gathering at Dhaka University's campus.
"We see some conspiracy behind this delay," said Imran Sarkar, head of Ganojagoron Mancha, an organisation which held a series of mass demonstrations last year demanding the death penalty for war
criminals.
Security was tight with police and border guards deployed in main cities and towns. Authorities fear a death sentence could trigger violent protests by Nizami's Jamaat-e-Islami party, which has hundreds of thousands of activists.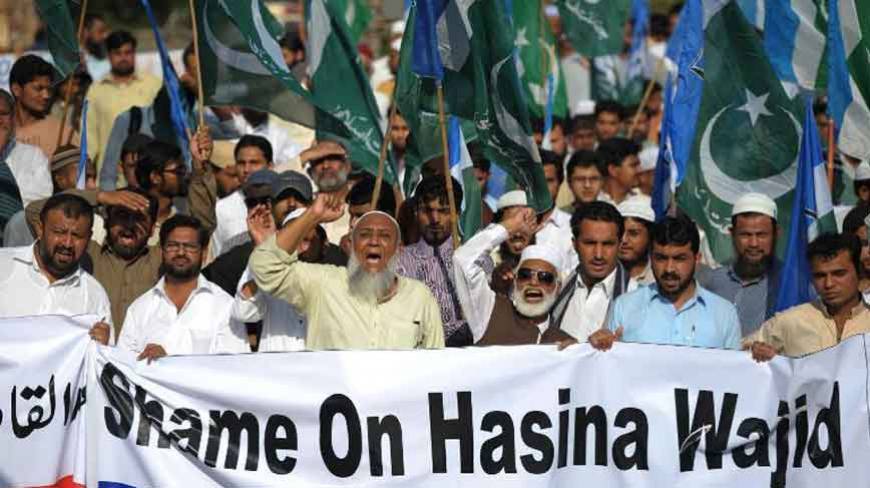 Similar verdicts including the execution of a senior Jamaat leader last year saw massive unrest nationwide as Jamaat supporters fought with security forces in towns and cities, leaving around 200 people dead.
Nizami, the president of Jamaat-e-Islami, pleaded not guilty and has accused the government of using the war crimes court to target opposition leaders.
Prosecutors say Nizami was one of the chief architects of the mass killing in the 1971 war.
The government says three million people died in the war. Independent researchers estimate between 300,000 and 500,000 died.
"He established the al Badr forces during the war," prosecutor Mohammad Ali told AFP before the verdict.
---
Also Read: More Related Political News
---
As head of al Badr, he was involved "in committing crimes against humanity such as genocide, murder, rape and arson" as well as the murder of the country's top intellectuals, Ali said.
Nizami, a minister in the Jamaat-allied government of 2001-6, is already on death row after being sentenced to death in January for trafficking weapons and trying to ship them to a rebel group in northeast India.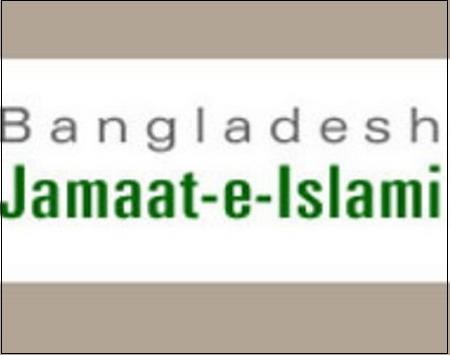 Bangladesh's war crimes court, called the International Crimes Tribunal, is a domestic body with no international or United Nations oversight.
Rights groups say it falls short of international standards.
Since it was created in 2010 by the government of Prime Minister Sheikh Hasina, the court has sentenced around a dozen opposition leaders for war crimes.
These include Jamaat's wartime head and its assistant secretary general, who was hanged last December.
Defence lawyers say the court is biased and is a "travesty of justice". They have accused the prosecution of forcing a witness to give false testimony against Nizami.
The latest verdict would be the first since Hasina won general elections in January, which were marred by widespread fraud and a boycott by all opposition parties.
Jamaat was banned from the polls.
First Published In The Express Tribune, 24th june 2014.