Coming from a country which is under the #MeToo harassment claims all of the sudden, this song we are talking about is absolutely fitting.
For India, it all started when Tanushree Dutta came forward with her allegations on Nana Patikar. Then rose to All India Bakchod (AIB) boys' involvement in harassment knowingly. Cheetan Bhaggat, a well-known Indian author was also alleged alongside Indian singer Kailash Kher. People are finally stepping up and revealing these harassers and yes, screenshots are also attached in case you keep asking for "proof".
Cut Short, Everything Wrong that These Men and Many More Had Been Taking Advantage Of Is Finally Coming Out In the Air!
And This Song We Will Be Talking About Is Something On the Similar Lines
The new song from the upcoming Indian film Manto definitely highlights this same scenario in the most explicit way. Starring Nawazudin Siddiqui, the song is by the Indian rapper Raftaar.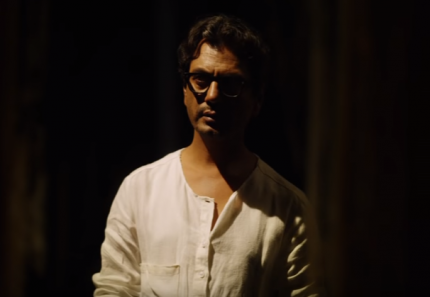 The lyrics of the song highlight everything wrong – from elders taking dowry for marriages to politicians looting the country and finally, how women in our society our treated.
"Betiyan na palte, betiyon ko maarte, dosri betiyon pe gandi nazare daalte, 

Larkiyan patta k unko bandi bolte hai, aur jo razi na saalay unko randi bolte hai,"
https://www.instagram.com/p/Boq9ZHpBmiL/?utm_source=ig_share_sheet&igshid=m5us1e98bk5g
"Maard tu banay ga jab auratein dobbaye ga, 

Soch yehi rahi tou daish doob jaye ga"
And It Ends With How Manto Says:
"Agar aap meri kahaniyan bardasht nahi kar skte, tou iska matlab yehi hai, k ye zamana hee na-kable bardaasht hai"
Watch the Complete Video of this Song Here:
What sad is how this song even applies to the society of Pakistan and perhaps in other South Asian cultures too. Kudos to the singer and the lyricist for these thought-provoking song.