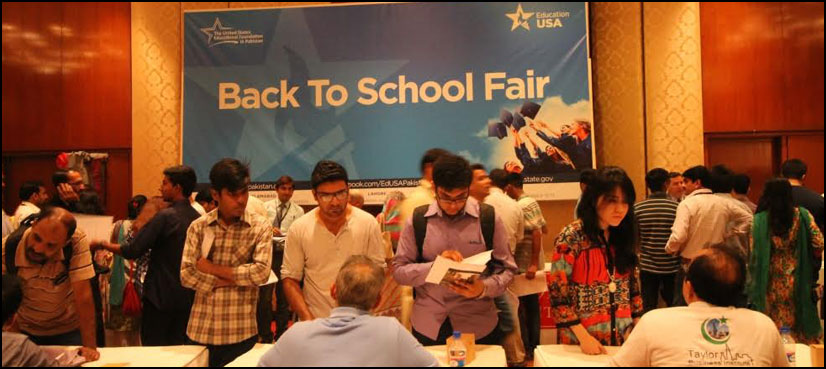 Karachi- Education USA Pakistan and the US Educational Foundation in Pakistan (USEFP) teamed up to organize a Back to School fair in Karachi. Hundreds of Pakistani students met alumni from 40 U.S. colleges and universities with U.S. Consulate staff answering questions on visas, life in the U.S. and college applications.
"Every year, the number of international students in the United States rises," said Acting Consul General Chad Peterson.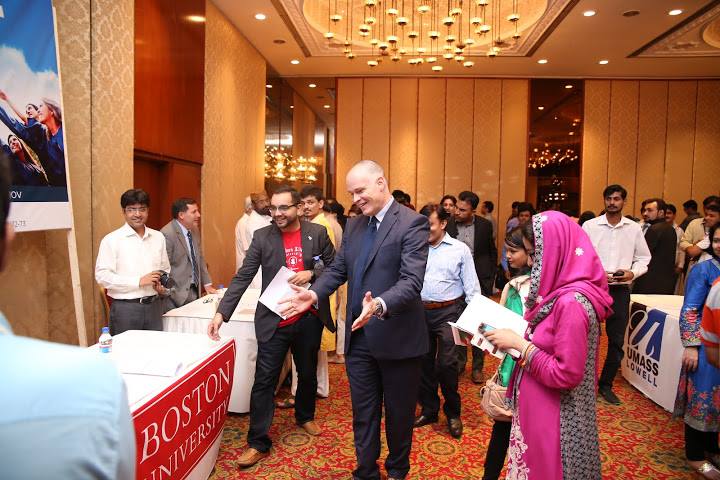 "More and more students are choosing the U.S. because it offers an attractive balance between academic excellence and educational choice."
U.S. degrees, said Dr. Peterson, are characterized by flexibility, cutting-edge technology, research opportunities and fantastic long-term career prospects.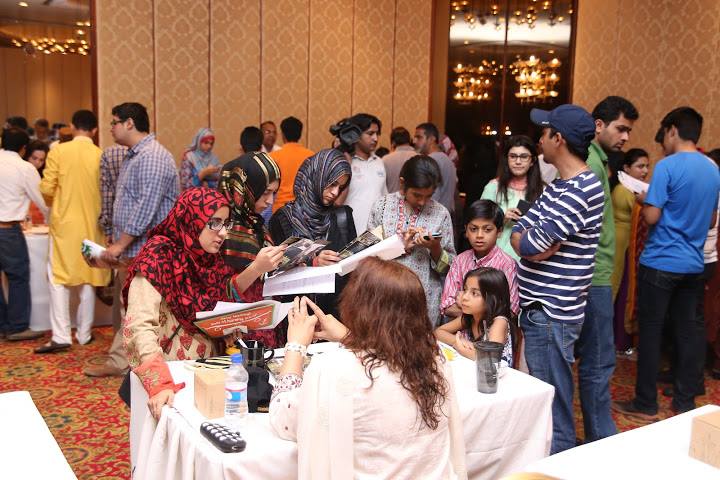 "We designed the fair to familiarize students with what studying in the United States is all about," said Umair Khan, advising manager, Education USA. "Students get to meet U.S. university alumni and hear first-hand accounts about living and studying in the U.S"
According to Khan, EducationUSA Pakistan and USEFP will hold similar fairs in Lahore Sept. 5 and Islamabad Sept. 20.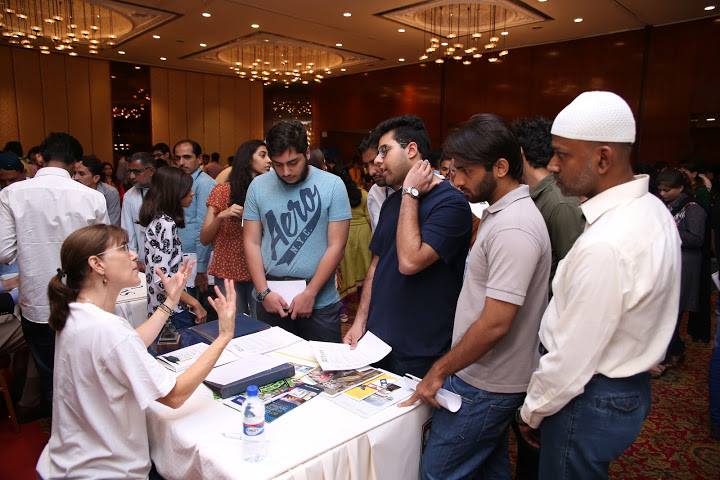 USEFP promotes mutual understanding between the American and Pakistani people through educational and cultural exchange.
Since its inception in 1950, nearly 5,000 Pakistanis and more than 900 Americans have participated in USEFP- administered exchange programs – the largest is the Fulbright program.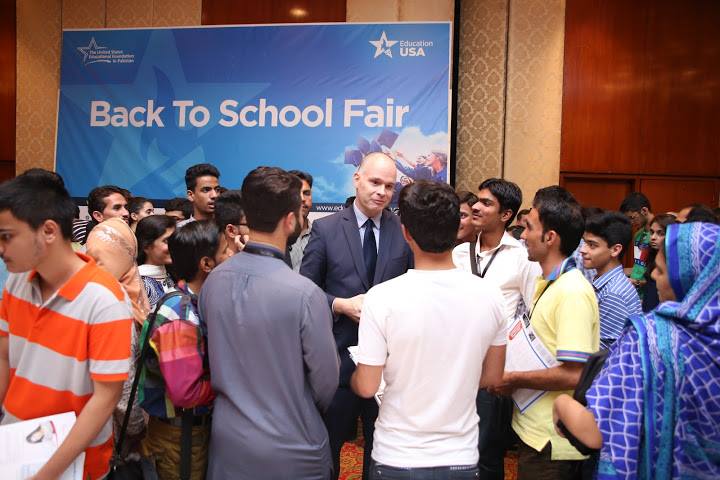 USEFP has offices in Islamabad, Lahore and Karachi to provide advice and assistance to students interested in studying in the United States. USEFP also runs testing centers in Islamabad, Lahore and Karachi to administer the TOEFL, SAT, GRE and other standardized examinations.
To learn more, visit www.usefpakistan.org or www.facebook.com/EdUSAPakistan.