A couple in the US state of Tennessee adopted and later gave birth from a 27-years-old frozen embryo, setting a new record for the longest frozen embryo to have resulted in a baby birth.
Tina and Ben Gibson struggled with infertility for nearly five years before the former's parents saw a story about embryo adoption on a local news station. Tina froze her embryo in October 1992 and stayed that way until February 2020, when she and her husband adopted it.
When Molly Gibson was born in October of this year, it was a baby 27-years-old in the making as the frozen embryo, the BBC News reported. As of now, Molly is believed to have set a new record for the longest frozen embryo to have resulted in a birth, breaking a record set by her older sister, Emma, who was born three years ago.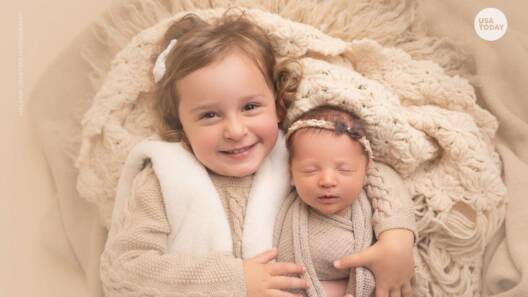 "We're over the moon," Ms. Gibson told the BBC News. "I still get choked up. If you would have asked me five years ago if I would have not just one girl, but two, I would have said you were crazy," she said.
"That's the only reason that we share our story. If my parents hadn't seen this on the news then we wouldn't be here," said 29-year-old Gibson. "I feel like it should come full-circle."
The family connected with the National Embryo Donation Center (NEDC). It is a Christian non-profit that stores frozen embryos that in vitro fertilizations (IVF) patients. It decided not to use and chose to donate instead.
According to the NEDC, there are an estimated one million frozen human embryos stored in the US right now from which families can then adopt one and give birth to a child that is not genetically related to them.
Here's the adorable baby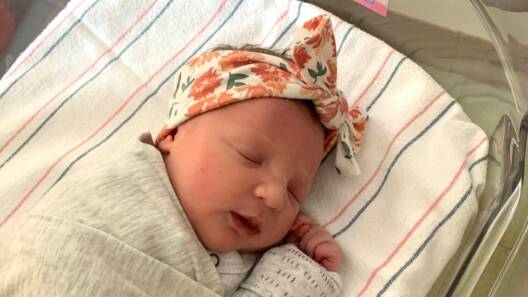 Founded 17 years ago, the NEDC has facilitated more than 1,000 embryo adoptions and births. It now conducts around 200 transfers each year. Similar to a traditional adoption process, couples can decide if they would like a "closed" embryo adoption or an "open" one – allowing for some form of contact with the donor family.
Couples are presented with 200-300 donor profiles, complete with the donor family's demographic history. The Gibsons had wanted a child for so long, the options were overwhelming.
Gibson gave birth to her first-born, Emma, in 2017 after adopting her embryo from the NEDC. "We did not care what this baby looked like, where it came from," Gibson said. She sought advice from the NEDC where an employee told her to pick something "silly" and go from there.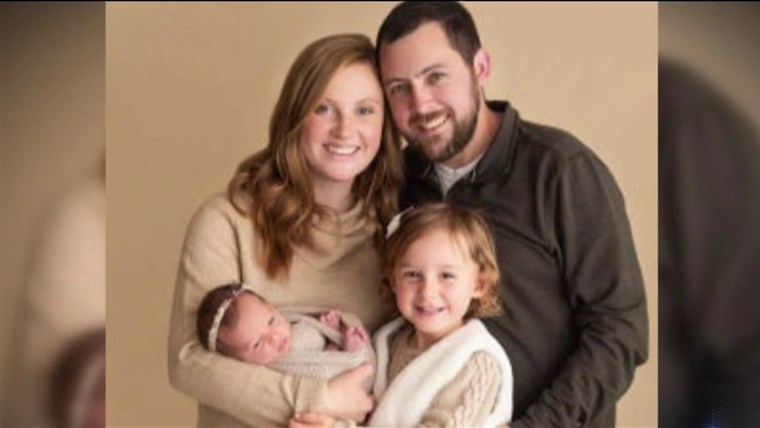 The Gibson's children, Molly and Emma, are genetic siblings. Both embryos were donated and frozen together in 1992, when their now mother was around a year old.
According to the NEDC, the shelf-life for frozen embryos is infinite. The time-frame is limited, however, by the age of the technology – the first baby born from an embryo frozen after IVF was born in Australia in 1984.
Once married and not being able to conceive a child can be devastating for a couple and distressing. This is where all the advanced infertility treatments come into being. Nonetheless, our society needs to stop taking infertility as a curse and stop questioning the couple! Also, check out this 72-year-old woman who gave birth to her first child.
What do you think of this story? Let us know in the comments section below.