As for Karachi Kings, the Pakistan Super League (PSL) team has had a difficult time in the current season – after three consecutive losses, the fourth game came with added pressure to perform well, but this time around, the team lost again, and critics gained leverage.
While there is a lot that can be blamed for the poor performance of Karachi Kings, for fans, captain Babar Azam does not stand anywhere on the list. Despite his poor performance against Peshawar Zalmi, Azam fans are quick to defend the captain and claim he can't do everything alone.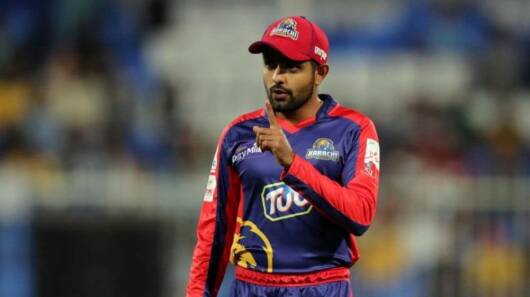 Fans said he has been carrying the team on his own and that is certainly not one man's responsibility. There is a lot of discussion on Pakistani Twitter about Azam. There is no doubt that the Azam fans outnumber the Azam detractors.
It all started out light with memes claiming Azam is doing all the work.
A cricket enthusiast did the math to show how Babar made more runs than all batsmen combined in yesterdays match. The former made 90 off 63 balls while the rest of the Karachi Kings batters made 69 off 57 balls. With the first two batsmen losing wickets for just three runs, Karachi Kings commenced the game rather shakily.
But cricket is not a one-man game. Whether fans or not, Twitter was flooded with advice and pity for the cricketer trying his best, and as usual, there are also memes to cope with the team's unexpected performance.
Someone even advised Azam to leave the Karachi Kings for his mental health.
There were some new realizations thrown into the mix.
Fans fight for Babar Azam
Fighting for him, fans said he is only human and one man cannot possibly do everything without the right partnership and effort from his teammates.
They are not okay with all the responsibility and blame falling on his shoulders alone, and we agree.
Users are calling him a "lone warrior," saying the Kings have no one except Azam.
Azam knows how to win hearts on and off the field. With a beautiful response, the skipper previously won over an 8-year-old, who asked for the signatures of all members of the team despite the loss in the semi-final to Australia in the ICC Men's 2021 T20 World Cup.
Speaking to the media following the team's emphatic victory in the last pool match against Scotland, Azam noted that the players are supportive of each other, which has benefited the overall performance of the team. He revealed the secret to his team's success.
What do you think of this story? Let us know in the comments section below.