Pakistani skipper Babar Azam and wicketkeeper Mohammad Rizwan attended the Youm-e-Takreem Shuhada-e-Pakistan at GHQ on Thursday.
They both were presented at the General Headquarters (GHQ) to pay tribute to all of the martyrs on the Martyrs Reserve Day.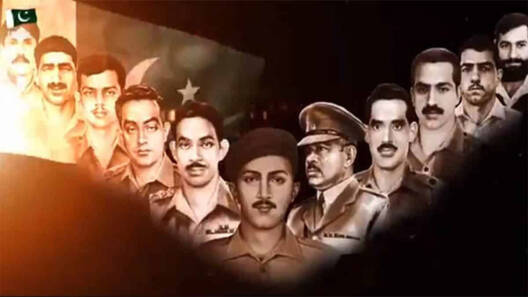 For those who don't know, this particular is dedicated to our heroes who lost their lives defending Pakistan and its people. They are not just martyrs, they are our heroes and because of them, Pakistan is safe from the enemies.
The event is filled with high commanding officers and chiefs who especially paid tribute to the martyrs.
Babar And Rizwan Attended Martyrs Day At GHQ
No doubt Babar Azam and Mohammad Rizwan became the main center of attention during the event. Their presence surely showered an optimistic power, where national players were always there for the national heroes.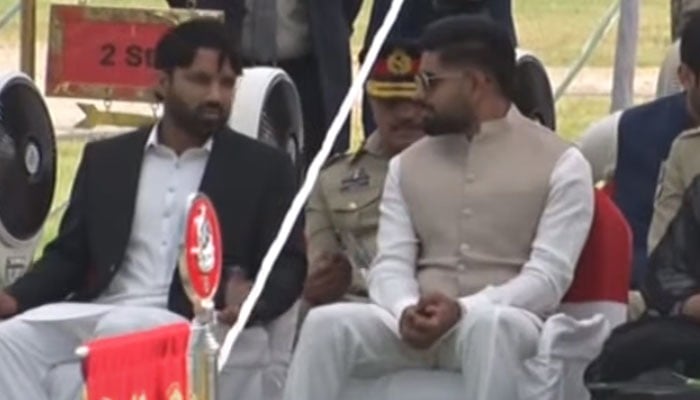 Recently Babar Azam was also awarded with Sitar-e-Imtiaz on which he said, "Immense honor to have received Sitara-e-Imtiaz in the presence of my mother and father. This award is for my parents, fans, and the people of Pakistan."
This award made Babar to become the youngest person to receive the award at the age of 28.
Apart from Babar and Rizwan several highly reputed commanding officers also presented. Chief of Army Staff General Asim Munir graced the event as the chief guest, joined by distinguished guests including former Army chief Gen (retd) Qamar Javed Bajwa, former chairman joint Chiefs of staff committee Gen (retd) Nadeem Raza, Mufti Muneeb ur Rehman, law enforcement personnel, students, teachers, and members of society.
All over the country Quran recitation and prayers have been organized to commence the day.
What do you think of the story? Tell us in the comments section below.