In a shocking Instagram post, Saba Qamar said she had called off her engagement to entrepreneur Azeem Khan, citing personal reasons. Looks like Khan will not be letting go of this fiasco anytime soon. Let's see what he has to say now about being the talk of the town.
"Hi everyone, I have a very important announcement to make. Due to a lot of personal reasons I have decided to call it off with Azeem Khan. We are not getting married now," the Hindi Medium star announced on Instagram.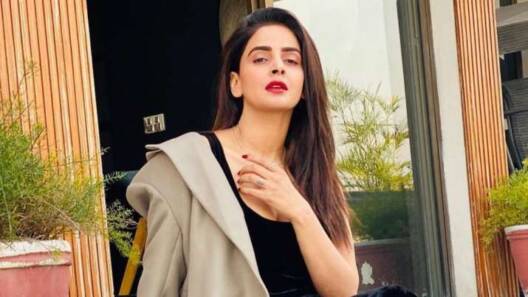 The Hindi Medium star also added a surprising revelation. "I also want to clear one important thing that is, I have never met Azeem Khan in my life. We were only connected over the phone." Qamar added that she was going through a very difficult time right now but "this too shall pass."
Responding to her announcement, Khan also issued a comment saying, "She hasn't written my side of the story," he protested. More so, he admitted it was his fault.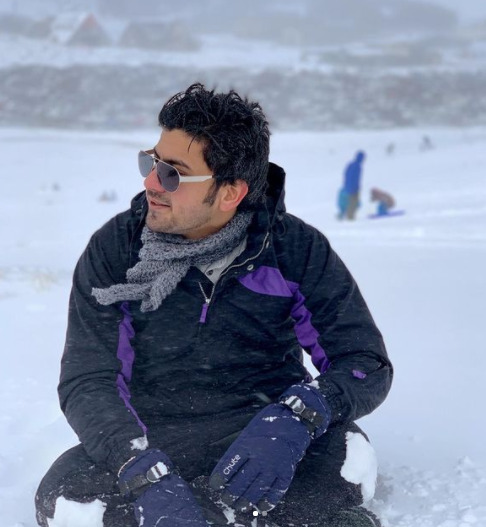 After successfully becoming the talk of the town, and receiving an abundance of backlash over his past, Khan requests everyone to 'leave him alone'. Taking to Instagram yesterday, he addressed the mess he has created and asks for space.
'Help me in my hard time,' says Azeem Khan
"Please stop asking me questions about my personal life. Please respect," wrote the blogger on his latest Instagram story. "Please avoid calling me and asking me questions about the story. It's my personal life please do not do this."
"It's a request. I need space from everything so please," he continued. "If you really wanna help me in my hard time then please do not call or message for this and help me overcome."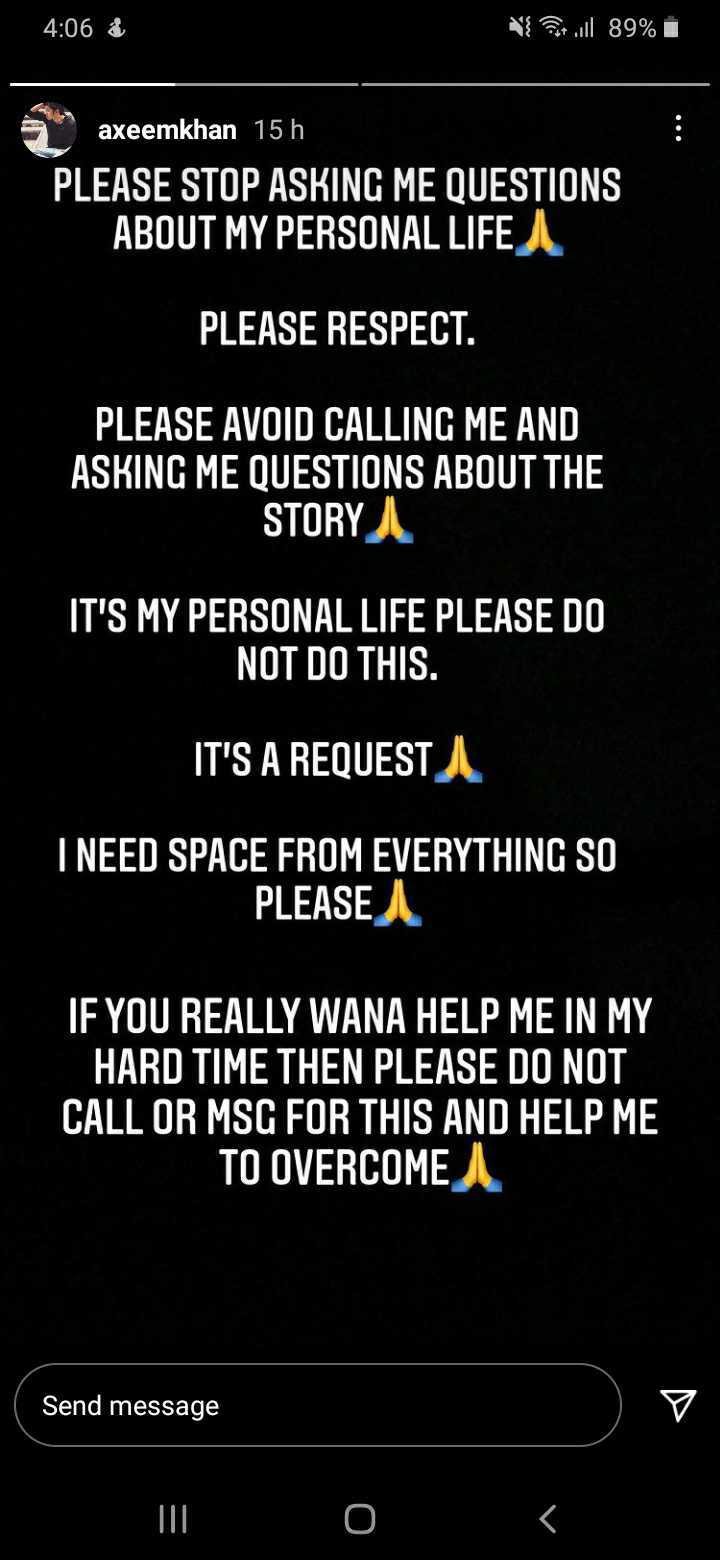 Qamar's engagement came out of the blue for fans. She announced it in a comment on an Instagram post. Khan had commented asking her to marry him and she responded by saying 'qabool hai'. Fans were unsure if she was joking but she later confirmed that she was actually getting married.
Her decision to call off her wedding with Khan comes soon after a woman made shocking allegations about the actor's fiance-to-be. After the breakup, he also sent best wishes and prayers for Qamar after their sad breakup! 
What do you think of this story? Let us know in the comments section below.