Ayeza Khan is one of the most stylish Pakistani actresses and supermodel. She has established herself as one of the best actresses of Pakistan's showbiz industry. Ayeza appeared in Pakistan showbiz industry only at the age of 18. The actress proved her talent within a very short time. Ayeza is known as one of the leading television actress in Pakistan.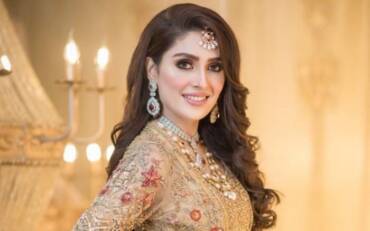 Source: IMDB
As an actress, Ayeza Khan has enjoyed an enviable career. Some of her blockbuster drama serials have been Pyaray Afzal, Mere Paas Tum Ho and Mere Meherbaan. Critics have praised Ayeza for her amazing acting skills.
Source: Facebook
She is one of those Pakistani drama actresses who won the hearts of the viewers on social media and has a huge fan following.
Ayeza Khan Early life and education:
Ayeza Khan was born on January 15, 1991, in Karachi, Sindh, Pakistan. She has a younger sister by the name of Hiba Khan. She also has two younger brothers, Wasif Khan and Arham Khan. After completing her intermediate, Ayeza got herself enrolled at the Newports Institute of Communications and Economics, Karachi, Pakistan and successfully completed graduation.
Ayeza got married to famous Pakistani actor Danish Taimoor in 2014. There had been rumors that Ayeza is leaving showbiz after her marriage. However, she has denied strongly denied those rumors. Ayeza has stated that people are spreading rumors about her.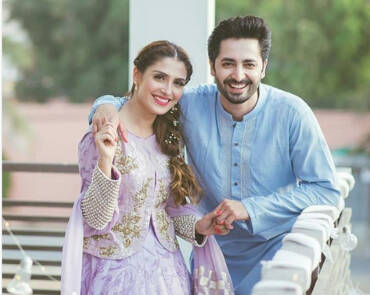 Source: Facebook
She is just taking a three months break and her fans will see her after three months on the screen with a new project. Ayeza Khan and Danish Taimoor became parents on July 13, 2015 with a daughter by the name of Hoorein Taimoor. Ayeza and Danish also have a son by the name of Rayan Taimoor.
Source: Facebook
Ayeza Khan Professional Career:
As an actress, Ayeza first appeared on TV with a small but important role in the romantic drama Tum Jo Miley in 2009. She later acted in a TV series in which her characters got immense popularity. In the year 2011, Ayeza appeared as Ajia within the romantic drama 'Tootey Huwey' that had been telecasted in Geo TV. After the success of this drama, Ayeza Khan rose to the top of Pakistan's showbiz industry.
Ayeza has been able to establish herself as one of the leading actress in Pakistan with several successful drama series. This includes 'Aks', 'Kahi Unkahi', 'Adhoori Aurat', 'Mere Meherbaan' and 'Tum Kon Piya'. These dramas have helped to bring global recognition for the actress. Her excellent performance in the social drama 'Pyarey Afzal' helped her to earn massive praise as well as the Lux Style Award in the Best Actress category.
The drama that took Ayeza Khan to nationwide fame is Mere Paas Tum Ho. Since the very beginning, the show has gained immense popularity among Pakistanis. Moreover, it has also become one of the highest-rated dramas in 2019. The drama has also been caught up in controversies but the hype never went down.
It featured Humayun Saeed, Hira Mani, Adnan Siddiqui and Savera Nadeem in lead roles. The show became highly popular among the masses. The final episode was a 'mega double episode' and aired on 25 January 2020 and was simultaneously shown on TV and being screened in major cinemas across Pakistan.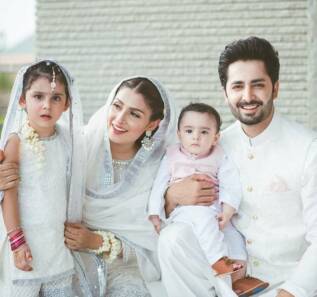 Source: IMDB
Apart from the story of the drama, the dialogues have been too. Be it "Do takay ki larki" or "Shirk to Khuda bhi mauf nahin kerta" every dialogue has had its time on social media. The dialogues of 'Mere Paas Tum Ho' not only went viral because they were well-written but also because they were well-delivered. Nadeem Baig's direction and the cast's performance added a 100 to the value of the dialogues written by Khalil-ur-Rehman.
Ayeza has also done photo shoot and modeling projects. One of her famous projects is an adaption of the all-popular Moriya by Mai Dhai. Natasha's folk rendition sets the right impulse here and talks about how they managed to give Ayeza Khan the right profile for it. The song also manages to subtly capture the new season's theme and uplifts the whole notion due to the overlapping folk tunes infused by modern, soft tones. Meanwhile Ayeza Khan seems to be the perfect match for the personality and values Alkaram Studio as a brand.
Her graceful aura and the elegant vibe absolutely compliment the whole idea of being the "Alkaram girl." Plus, Alkaram gave her the right look to fit the campaign profile and she actually personifies what is being communicated here.
Filmography
Here is a list of dramas Ayeza Khan has worked her till now.
Tum Jo Miley (2009)
Sandal (2009)
Pul Sirat (2010)
Larkiyan Mohallay Ki (2010)
Tootey Huwey Per (2011)
Maaye Ni (2011)
Kaala Jadoo (2011)
Kitni Girhein Baaki Hain (2011)
Shadi Mubarak (2012)
Mi-Raqsam (2012)
Zard Mausam (2012)
Mera Saeein 2 (2012)
Maahi Aye Ga (2012)
Aks (2012)
Kahi Unkahi (2012)
Meri Zindagi Hai Tu (2012)
Adhoori Aurat (2013)
Extras: The Mango People (2013)
Kitni Girhein Baaki Hain (2013)
Sari Bhool Hamari Thi (2013)
Ghalti Se Mistake Hogai (2013)
Pyare Afzal (2013)
Do Qadam Door Thay (2014)
Mere Meherban (2014)
Jab We Wed (2014)
Bikhra Mera Naseeb (2014)
Tum Kon Piya (2016)
Shehrnaz (2016)
Mohabbat Tumse Nafrat Hai (2017)
Tau Dil Kya Hua (2019)
Yariyaan (2019)
Mere Pass Tum Ho (2020)
Thora Sa Haq (2020)
Mehr Posh (2020)
Telefilms
Mein, Kukkoo Aur Woh (2014)
Teri Meri Love Story (2016)
Awards and recognition
Ayeza's performance in the 2014 social drama Pyarey Afzal earned her critical acclaim as well as Lux Style Award for Best Television Actress. Moreover, her performance in the 2019–20 romantic drama Meray Paas Tum Ho also helped her earning critical acclaim. She was awarded Pakistan International Screen Award for Best Television Actress.