With Ayesha Omar in full vacation mode, she has been sharing some awesome photos from her trip to Tanzania with us.
While many of us are loving the vacation inspiration, some people have been relentlessly hating on the star for enjoying her trip.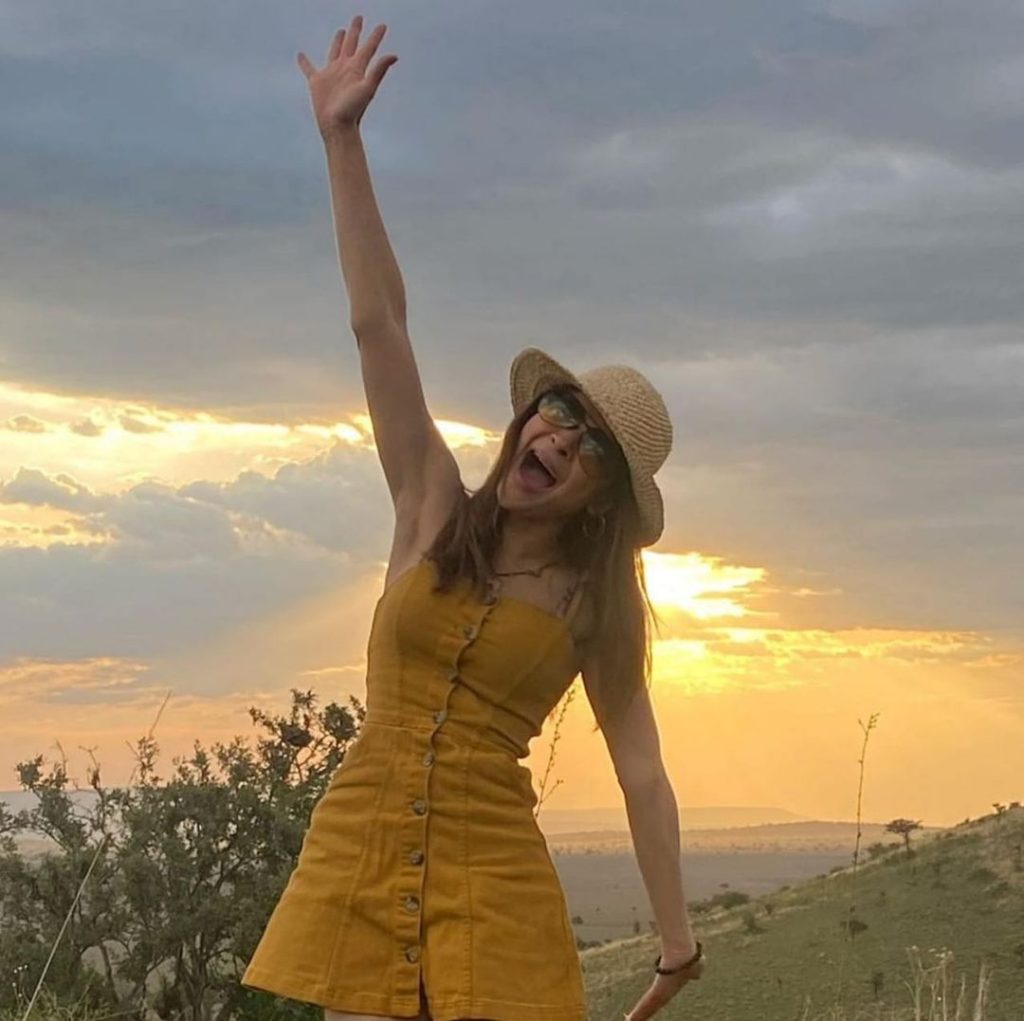 Nonetheless, Omar certainly knows how to shut down trolls. Remember the time she addressed an unkind comment on social media directed at her and other star Pakistani women? She eloquently schooled an age-shaming troll.
The Karachi Se Lahore actor recently shared a video of herself swimming with turtles at the Baraka Natural Aquarium.
"Lunch with these beauties," she wrote. "Seaweed = low in calories, a great source of vitamins and minerals. Thank you my beautiful Henna by Sheikha for making this video. I'm so grateful to have met you." Omar also mentioned in her stories that this was her "favorite lunch date."
Check out the video
of course, some commenters could not resist being haters.
Intolerance persists in the Islamic Republic of Pakistan where celebrities are no stranger to backlash over their lifestyle choices. While healthy criticism is always welcome, some people go way out of line with their harsh remarks.
Ayesha Omar deals with trolls gracefully
An Instagram user commented how it would have been nice if there was a crocodile in the lagoon. Taking zero flak against her photos, Omar replied, "wow, you have the Pakistani flag as your display picture and you display so much hate? You think that's patriotic?"
The Lahore Se Aagey star responded to a second, a far more sensible comment that asked something we all wanted to know. She said she is nowhere near scared of animals and is rather afraid of the intentions people tend to have. We see what she means, given the many comments are about what she was wearing.
When will this surveillance and regulation of women's bodies and wardrobes stop? If you can wear what you want and let others wear what they want. You cannot justify cruelty by calling it a mere 'opinion'. The moral police must first start with policing themselves from profanities and hurtful words.
As a matter of fact, this would not be the first time female artists have come under scrutiny for their dressing. Female stars often tend to be the main target of trolls due to their dressing choices.
Even amidst the humanitarian issue going on, people somehow found more significance in talking about Mahira Khan's missing dupatta at the pro-Palestine protest. To the extent that the actor became a top trend on Twitter instead of the issue at hand.
What do you think of this story? Let us know in the comments section below.