The biggest fashion event of the year – Fashion Pakistan Winter Gala – kicked off earlier this week with ramps, lights, and flashing cameras in action. When Ayesha Omar posed in a fake golden bronze tan at the event, social media users snorted with bewilderment.
Her signature style is loved not only by fans but also by her peers. The Lahore Se Aagey star often comes off as daring when it comes to taking risks by opting for different styles and manages to pull them off quite effortlessly.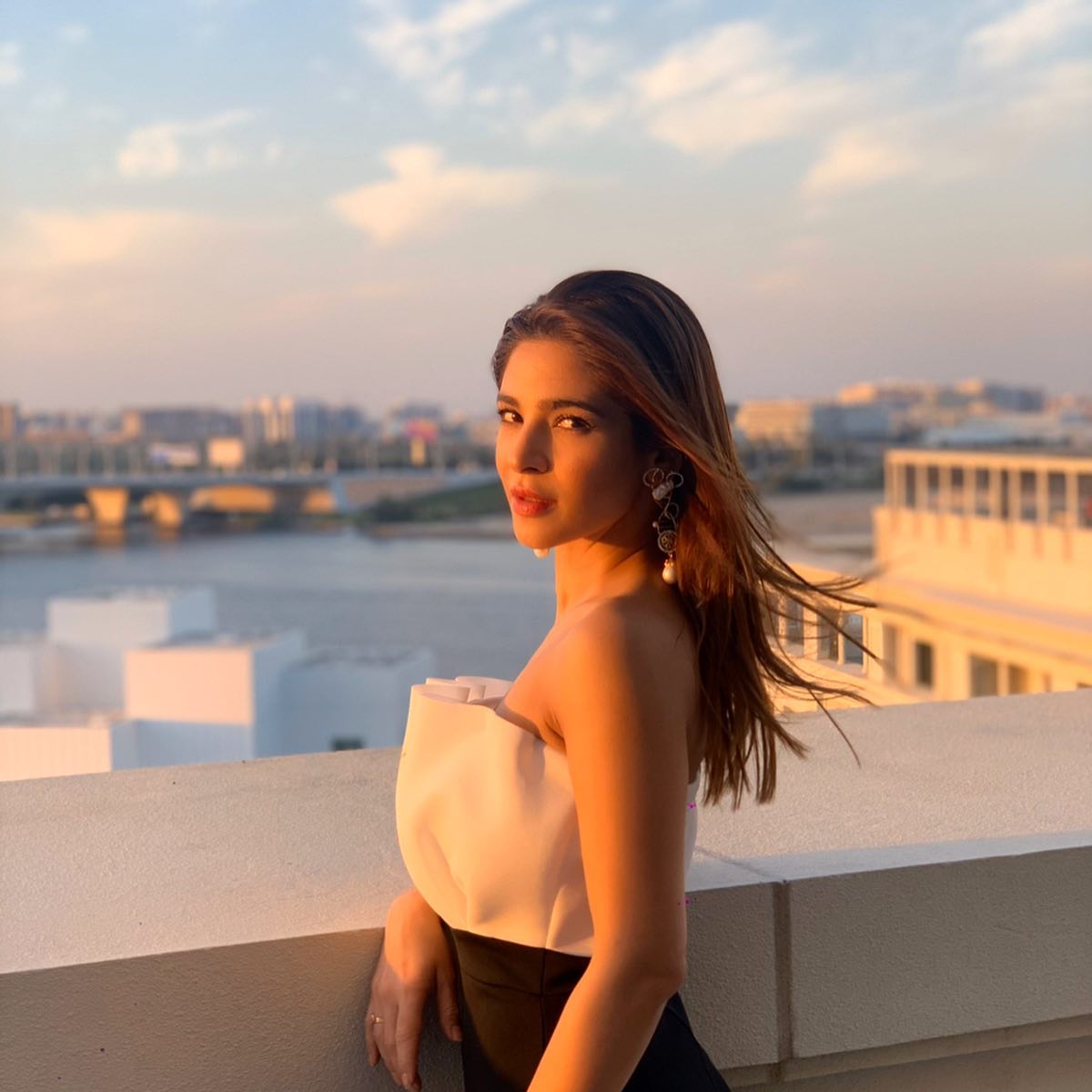 In fact, she often becomes a target for criticism as well for her boldness. In the recent fashion gala, Omar made her appearance in a beautiful royal blue frock with striped shoulder and a stunning magenta-colored dupatta with golden embellishment on it.
The actor tied up her hair in a bun adorned with pink roses, and her smokey eye makeup with statement red lipstick made her stand out at the event.
Despite this, what was a little odd about the fashionista's look was her fake golden bronze tan. It appears as though Omar went a little overboard with it.
Have a look at the pictures: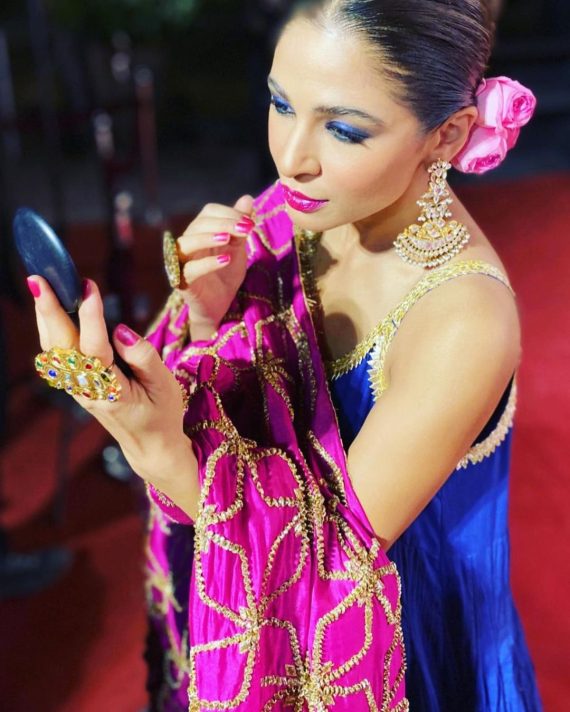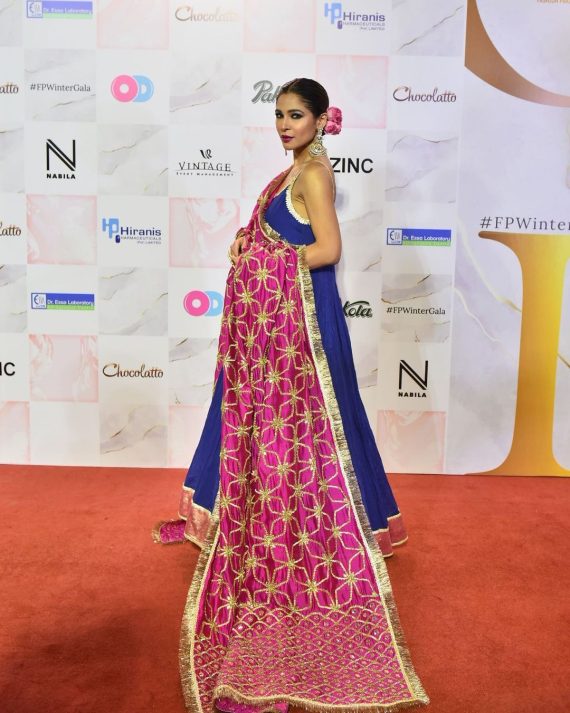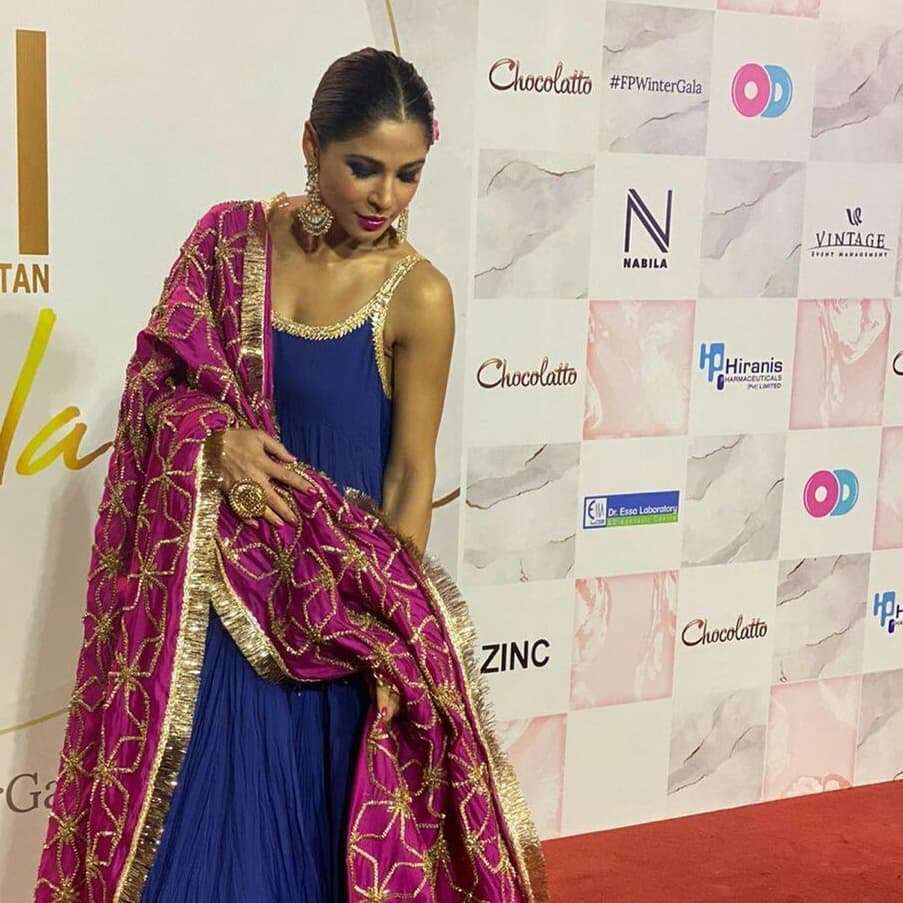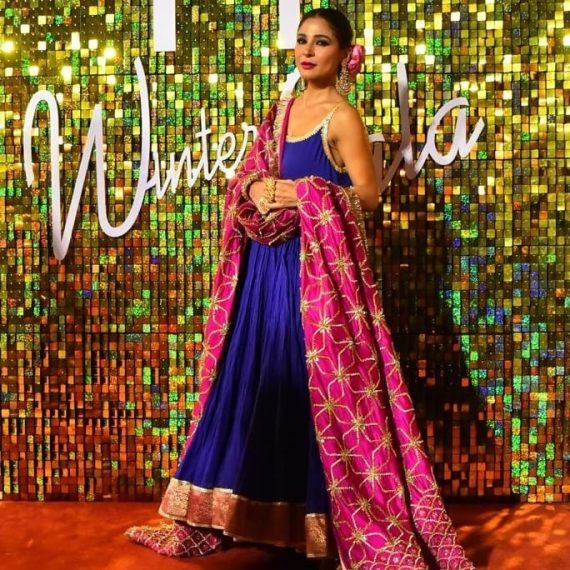 At the risk of sounding blunt, this reminds us of the memorable moment from the sitcom Friends when Ross mistook fake tan for face moisturizer and got darker and darker. While that scene was actually hysterical, Ayesha Omar fake tan has us scratching our heads as to what she was thinking.
As expected, it did not take long for the trolls to crawl out of the woodwork to take a jibe at the actor.
Fans are not a fan of Ayesha Omar's fake tan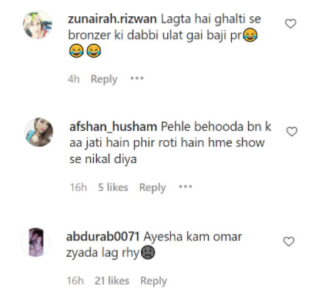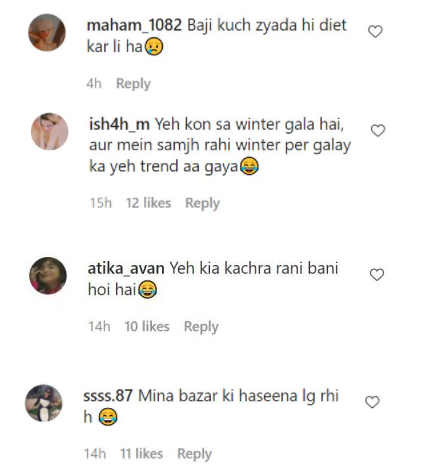 The Bulbulay actor is no stranger to trolls and backlash.
A few days ago, Omar shared some awesome pictures of her trip to Tanzania while on vacation. While many loved the vacation inspiration, some relentlessly bashed the star for enjoying her trip. Her video of swimming with turtles at the Baraka Natural Aquarium and dressing provoked the moral police.
Nonetheless, Omar certainly knows how to shut down trolls. Remember the time she addressed an unkind comment on social media directed at her and other star Pakistani women? She eloquently schooled an age-shaming troll.
Had the actor not gone for the fake golden bronze tan, she could have nailed the look much better at the fashion event, but even fashionistas make mistakes from time to time.
What do you think of this story? Let us know in the comments section below.