At least two complaints were registered against the Pakistan Muslim League-Nawaz (PML-N) leader Ayaz Sadiq for issuing a controversial statement on the floor of the National Assembly. These complaints lodged at the Civil Lines police station, Lahore, and Secretariat police station, Islamabad. Moreover, banners have surfaced in Lahore calling him a 'traitor'.
A case of treason against the PML-N leader has been registered. The complainants accused the lawmaker of 'hurting the sentiments of the nation' and malign Pakistan on a global level.
Reportedly, the complainant requested the police to book Sadiq in a treason case over his remarks. The application, sent by a private citizen, contends that Sadiq was speaking in favor of the Indian Army.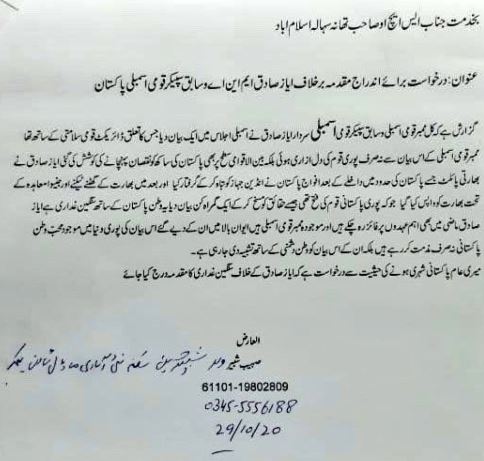 The petitioner contended that the PML-N leader was playing the role of an Indian agent. And was openly attacking the security and dignity of Pakistan which falls under the category of treason.
In addition to this, the Minister for Information and Broadcasting Shibli Faraz warned PML-N. He stated 'the law would take its course' against Sadiq for his comments. He further added that his statement was beyond pardon.
"Weakening the state is an unforgivable offense," the minister said on Twitter. Further adding that Sadiq and his followers should be punished for it.
Reaction to Ayaz Sadiq's statement & his clarification
On October 28, Sadiq claimed in the NA that Pakistan released the captured Indian Air Force pilot Wing Commander Abhinandan because the PTI 'government feared an attack from India'.
In his defense, Sadiq lambasted the Indian media for 'distorting' his comments.
"One thing is clear: Abhinandan did not come to Pakistan to distribute sweets; he had attacked Pakistan," said Sadiq.
However, the senior opposition party leader maintained that the civilian leadership, PM Imran, and FM Qureshi displayed weakness.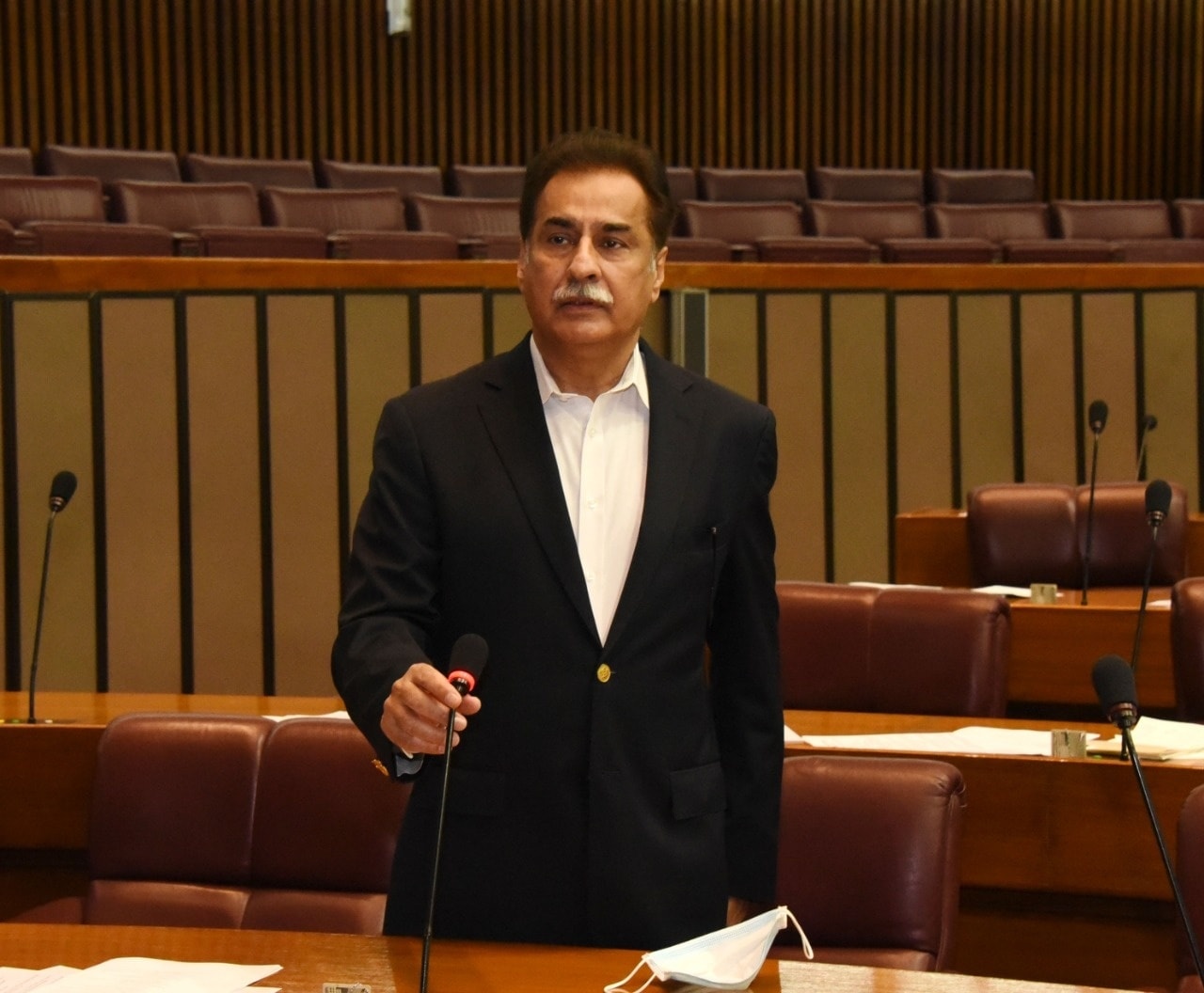 Director-General of Inter-Services Public Relations Major General Babar Iftikhar on Thursday said viewing the decision to release Abhinandan as anything other than 'the mature response of a responsible state' is 'highly regrettable'.
Addressing the media, the DG ISPR said, "A statement was given yesterday which tried to distort the history of issues associated with national security."
Meanwhile, FM Qureshi had said the former NA speaker's comments were 'contrary to the truth'. Moreover, he regretted that 'responsible people are making irresponsible statements'.
Should Ayaz Sadiq be tried for treason?
PML-N stands by its party leader
As of now, the PML-N has decided to stand by its party leader Sadiq over his controversial statement. Additionally, stated that Sadiq was being targeted to settle political scores.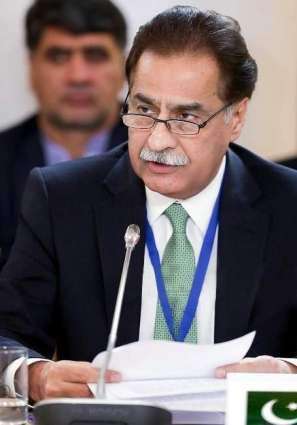 PML-N leader Ahsan Iqbal and Rana Sanaullah, in separate statements, defended Sadiq. They said the government tried to blow his remarks out of proportion. Both of them stand by Sadiq's unforgivable offense.
Banners calling Ayaz Sadiq 'traitor'
People have put up banners and posters against Sadiq at various places including NA-129 and NA-132 in his constituency in Lahore in anger.
Banners of condemnation also hung in Mall Road, Shadman, and other areas. The text read that Sadiq played the role of Mir Jafar and Mir Sadiq.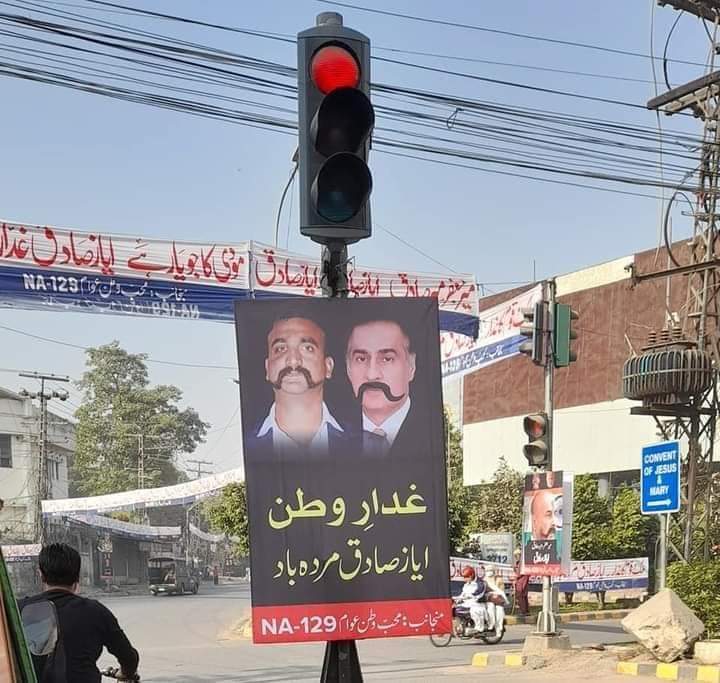 PML-N leader's pro-India attitude is not acceptable in any case. Sadiq's obnoxious dirty propaganda, a retaliatory move of PML-N, is a well-directed act of treason. Certainly, Sadiq's controversial statement is sadly a national tragedy.
He openly attacked the security and dignity of Pakistan which falls under the category of treason. Moreover, he has spread false propaganda against the Pakistan Army and his chief.
Should Sadiq be behind the bars and charged with high treason? Does the politician deserve any respect on any ground any more? Every soul of patriotic Pakistani has been deeply torn by Sadiq's betrayal.
What do you think of this story? Let us know in the comments section below.