Sardar Ayaz Sadiq, a leader of the Pakistan Muslim League-Nawaz (PML-N), on Thursday claimed that the media 'misquoted' him regarding his statement in the National Assembly a day earlier over the release of Indian Air Force pilot Wing Commander Abhinandan.
He also questioned Prime Minister Imran Khan's motives behind delaying a meeting related to Indian Air Force (IAF) Wing Commander Abhinandan Varthaman on the day of his capture.
On Wednesday, while speaking in the lower house, Sadiq had accused the government of taking the decision to release the IAF pilot under pressure.
He said Foreign Minister Shah Mehmood Qureshi pleaded with national leaders to release IAF's Wing Commander Abhinandan. Otherwise, "India would attack us (Pakistan) at 9 pm that day".
Additionally, he also emphasized that the decision to release the downed Indian Air Force pilot was 'a weakness of the civilian leadership'. Subsequently, the Indian media picked up the statement made by Sadiq. It is now is being used for further propaganda and fake news against Pakistan.
On Thursday, the PML-N leader said, "This is being misreported and misquoted, and is categorically wrong," in a video statement.
In addition to this, Sadiq said that when Abhinandan came to Pakistan, it 'was not to distribute sweets'. "He came to attack Pakistan. And it was a victory for Pakistan when his aircraft was shot down," he added.
However, the senior opposition party leader maintained that the civilian leadership, PM Imran, and FM Qureshi displayed weakness.
Sadiq twists his words in his video statement
"What was the reason for a delay in the meeting?" Sadiq asked. "Was he taking dictation from Modi?" He further inquired, "Did he not consider it appropriate to share with us (the reason for the delay)?
Moreover, the PML-N leader criticized the decision made by PM Imran Khan's government to return the Indian pilot. He quoted that it was 'completely wrong'.
He stated, "Shah Mehmood Qureshi came to us and said that the government wants to return Abhinandan. We did this for the sake of national interest and it was a decision of the civil leadership. This decision, to which we did not agree to, only showed the weakness of the civilian leadership."
Shah Mahmood Qureshi dismisses Sadiq's 'idiotic' statement
While hitting back at the PML-N leader on Thursday, FM Qureshi dismissed Sadiq's statement. He regretted how 'responsible people are making irresponsible statements'.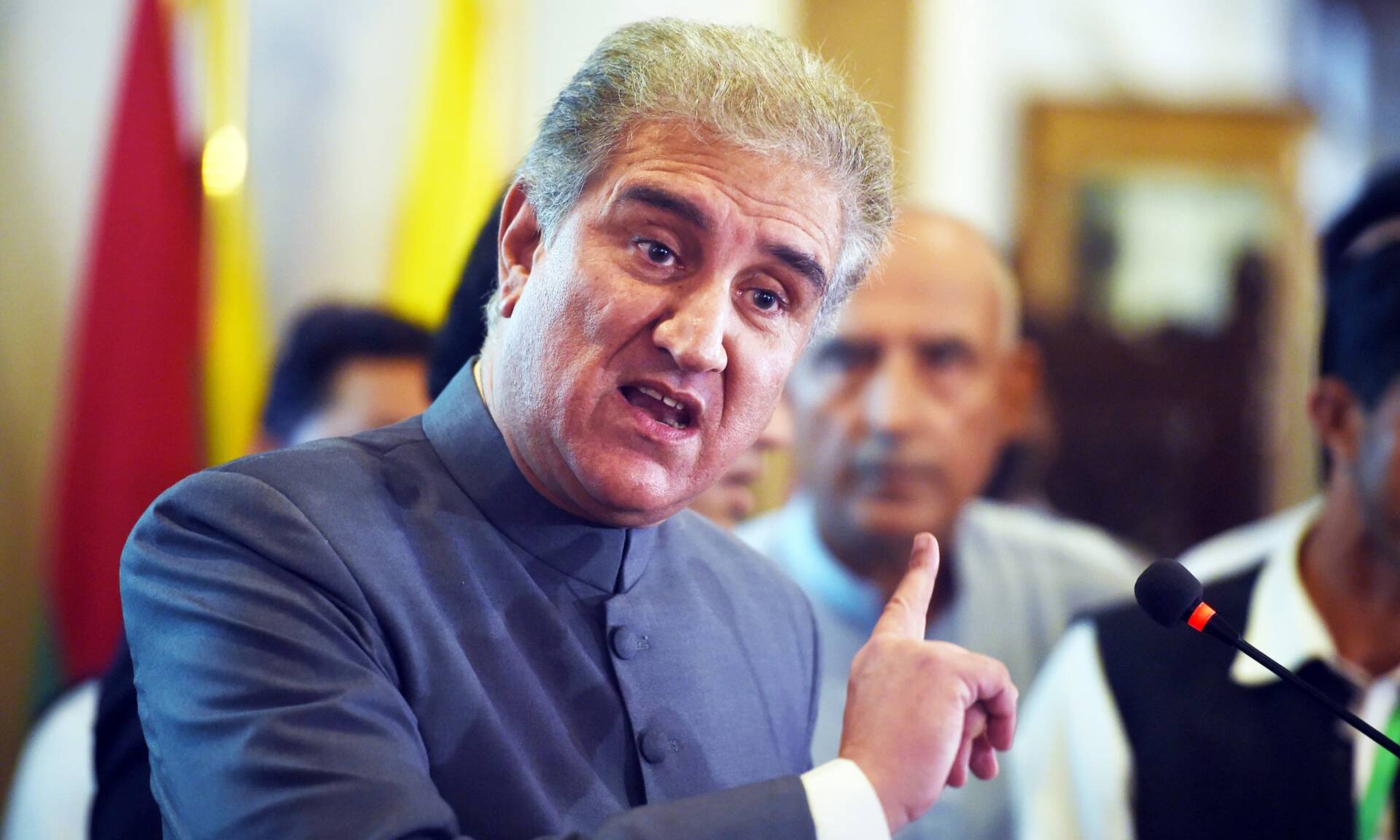 "Highly irresponsible statements are being issued for political gains; responsible people are talking irresponsibly, which is surprising," the foreign minister said.
Qureshi said he had not expected the former NA speaker to say Pakistan let go Abhinandan under pressure. Also said that his comments were 'contrary to the truth'.
Moreover, he explained that the government had taken all parliamentary leaders into confidence regarding the intelligence reports it had received. However, the captured Indian pilot was not mentioned in that meeting.
'Misleading' to link Abhinandan's release with anything other than Pakistan's mature response: DG ISPR
Maj Gen Babar Iftikhar, director-general of the Inter-Services Public Relations (ISPR), on Thursday, termed as "disappointing" and "misleading" any attempt to link the release of Abhinandan with anything other than Pakistan's mature response as a responsible state.
Addressing the media today, the DG ISPR said, "A statement was given yesterday which tried to distort the history of issues associated with national security."
India "showed aggression against Pakistan in violation of all international laws on February 26, 2019, in which not only did it face defeat but was humiliated around the world," he added.
Twitterati lambast Saqid for double-crossing his country
What a disgrace he is to our nation! Haven't our country suffered enough at the hands of these low life criminals masquerading as politicians?
In February 2019, Indian Wing Commander Abhinandan Varthaman's MiG-21 plane was shot down by Pakistan Air Force in an aerial dogfight over Azad Jammu Kashmir. Earlier this year, the PAF also showcased the remains of Abhinandan's plane.
What do you think of this story? Let us know in the comments section below.