The fact can't be denied that it is the armed forces of Pakistan that have protected the country from many adversities. In particular, our young soldiers sacrifice their life for the wellbeing of their citizens. Among those brave soldiers was Lieutenant Nasir Khalid.
On 3rd September 2020, three soldiers of the Pakistan Army were martyred while four personnel wounded as a patrolling vehicle hit a local-made landmine in North Waziristan. Lieutenant Nasir Khalid was one of them.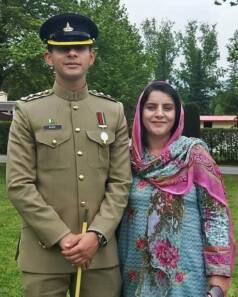 Apart from Lt Khalid, Naik Muhammad Imran and Sepoy Usman Akhtar were also among the martyrs in the landmine blast.
It is important to note that Lt. Khalid was not just any soldier. Completing the 137th Long Course of Pakistan Military Academy (PMA), he was also a graduate of the Royal Military Academy of Australia.
RMC Australia holds special memorial service for Lt Nasir Khalid
The sacrifice of Lt. Khalid is also acknowledged by the Royal Military Academy of Australia. As a result, they held a special tribute to this brave Pakistani martyr.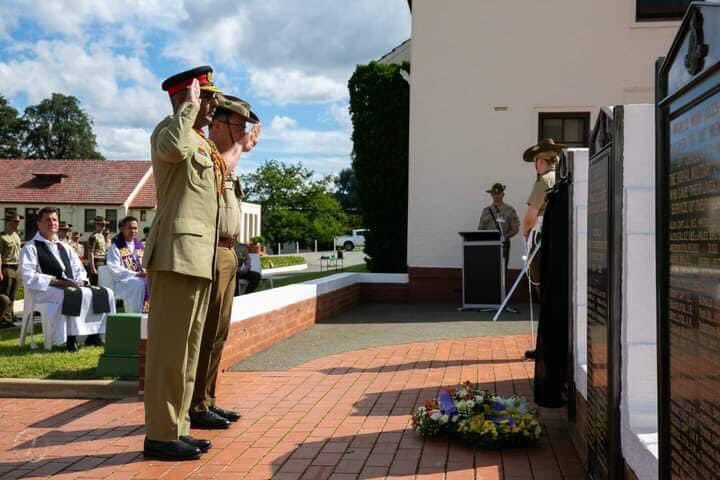 According to Inter-Services Public Relations (ISPR), a special memorial service was held at Royal Military College (RMC) Duntroon in Australia. The college paid tribute to Lt Nasir Shaheed.
Floral wreath was laid at RMC War Memorial on behalf of Australian and Pakistan armies.
Pakistani social media users pay their homage to Lt. Nasir Khalid
The post by DG ISPR was viewed by several Pakistani social media users across the world. Many Pakistanis paid their tribute to Lt. Khalid and were in deep gratitude for his sacrifice.
Lt. Khalid is one of the many Pakistani soldiers who lost their lives while protecting us. Overall, despite the pride that we feel for the martyrs of Pakistan, one question stays poignant. How many lives will be lost for a piece of land and for the struggle of power?
Moreover, what is equally devastating to learn is that many brave soldiers sacrifice and risk their lives for the sake of providing us citizens protection from evil forces
We acknowledge that Pakistan's armed forces do their absolute best to protect the country. Our citizens across Pakistan all acknowledge the sacrifices made by our forces Pakistan. The fact can't be denied that our forces are always ready to tackle any adverse scenario in the country
The freedom and peace that we enjoy, is all due to our brave forces and their sacrifices. May Allah always protect Pakistan and its armed forces. AMEEN!
What do you think of this story? Let us know in the comments section below!