Australia is ready to celebrate New Year in its style as it wins Ashes 2021 series. What they have done today it's historical. Australia's dominancy was retained throughout the Ashes series and in the third test, people thought England might hit back.
But guess what? Nothing happened like that and Australian bowlers have demolished English batsmen. From the beginning, Australian bowlers overpowered England in every manner.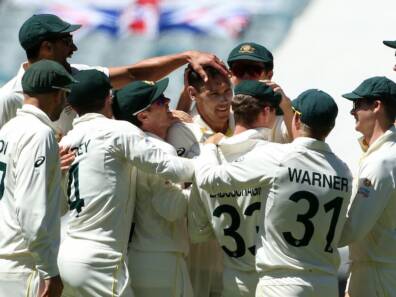 Boland and Green no doubt if you say they are the rising stars of Australia. Because the way they had bowled in both innings is exceptional.
It's a disappointment for the whole English side to perform like this, it looked like they weren't ready for the series at all.
Australia again dominated England at MCG
Third Ashes test held at MCG one of the most popular and historic venues. Australia won the toss and decided to bowl first. Pat's aware of England's batting order isn't strong at all. Just like previously England's top batting order collapsed rapidly and couldn't handle the Australian pacer's pace.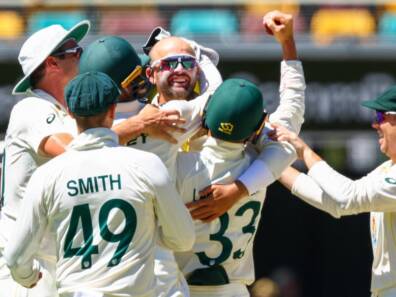 In the first innings, Pat Cummins and Nathan Lyon took a combined six wickets. Even though in batting Australia looked a little bit nervous as they also lose early wickets. Marnus Labuschagne got out and scored only 1 run it's the first time he bowled out with this lowest score.
Steven Smith also followed him as James Anderson clean bowled him and gave him no room. But Marcus Harris held his side and scored 76 runs in total. In 267 runs Australia all out. England bowlers did their work and now batsmen had to.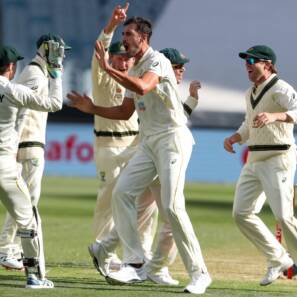 But things got flipped. Scott Boland sends Haseeb Hameed to the pavilion in just 7 runs on the scoreboard. Mitchell Starc then came and shined over the batsman. In his two deliveries, Zak and Dawid Malan went to the pavilion with disappointment although Starc couldn't complete his hat trick.
But the star of the second innings is none other than Scott Boland who got his first five wickets haul and sabotaged England's batting order to confirm Ashes victory.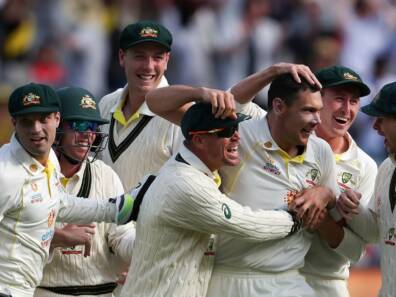 Cameron Green put the cherry on top with an amazing delivery and knocked Anderson over with the pace. Australia retained the Ashes and won the match by an innings.
England's performance exhibited their poor team selection, even Ben Stokes couldn't do anything on his return. The way England had played, it looked like they weren't in the mood to bat and their attitude was immature.
Believe it or not, it's a great start by the new skipper Pat Cummins.
'Put some pride' – Joe Root
England's skipper Joe Root also failed to surpass Mohammed Yousuf's record of most test runs in a calendar. His disappointment can be seen in his words, "everyone in that dressing room is gutted," Root said after the match.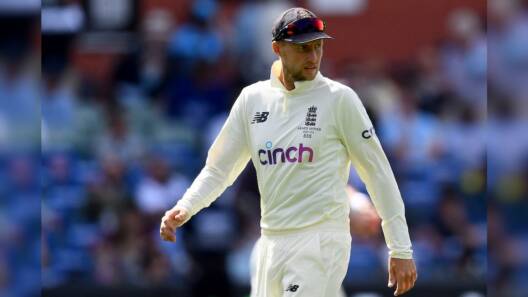 "That's not a good enough performance. We all know that. We need to put some pride back into the badge and make sure we come away from this tour with something. It's as simple as that."
"You turn up today and you walk out with Ben Stokes and you feel like anything's possible," Root said. "We're bitterly disappointed to find ourselves in this position."
He added, "It's a very difficult place, with everything that surrounds Test matches and the different conditions and environments. If you're not ready going into it, it makes it very difficult to improve in that environment."
'I am very happy' – Pat Cummins
"It's pretty insane [to be an Ashes-winning captain]. Just been an awesome few weeks… I'm so proud of the group. Everything's clicked. I'm so happy for Scotty in front of his home crowd today. It's an amazing feeling.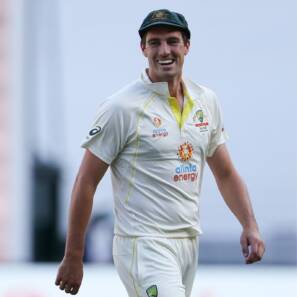 "I think we've been relentless with bat and ball when we've had to be. The bowlers have turned up and owned that good area around the top of off stump. The batters have earned their runs. They've left well and when the opportunity has presented itself, they've been brave and taken the game on.
"It's a great sign of the health of Australian cricket that we've got so many players to choose from. We were confident Scotty would do well – maybe not six-for in four overs!"
The star of the day – Scott Boland
Scott Boland had a very precious moment because 5 wickets haul in his hometown is the moment for him. "[Can you believe what's happened?] Ha, no, not really. Coming here today, we thought we had a good chance of winning, but I didn't think it was gonna happen that quickly!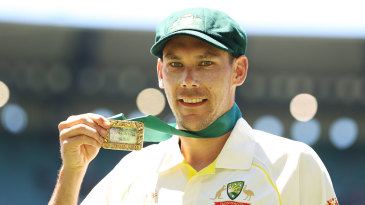 "I found out I'd be playing on Christmas Eve at about 5.30 pm. Since then I've had great support from family, friends, and teammates. I thought it would be tough – it's a big step-up from anything I've played before, so I was just hoping to make a little bit of an impact.
"I'd like to thank the crowd so much for their support, I appreciate it. [You've picked up the Mullagh Medal – what does this mean for indigenous Australia?]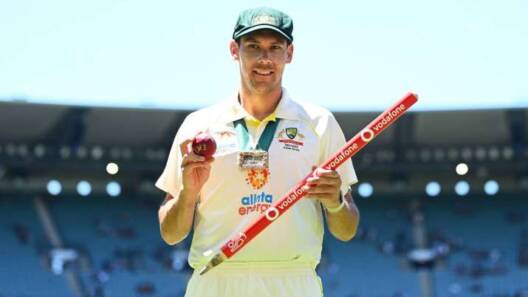 There were about 17 of us that went away a couple of years ago to commemorate the tour from 1868. We got to learn so much about that tour and what went on. My family would be very proud and I'm very proud to win this award."
English side needs to look at their loopholes, because if it goes on like this then Australia will whitewash the visitors.
What do you think of the story? Tell us in the comments section below.