Sheema Kermani, the renowned artist and social activist, told a press conference at the Karachi Press Club (KPC) on Thursday evening that the slogan for this year's Aurat March is "Ujrat, Tahaffuz, Aur Sukoon".
It will be the fifth Aurat March, which Kermani said will focus on workers and laborers. "We think the hard work that women do goes unrecognized and unacknowledged," she noted.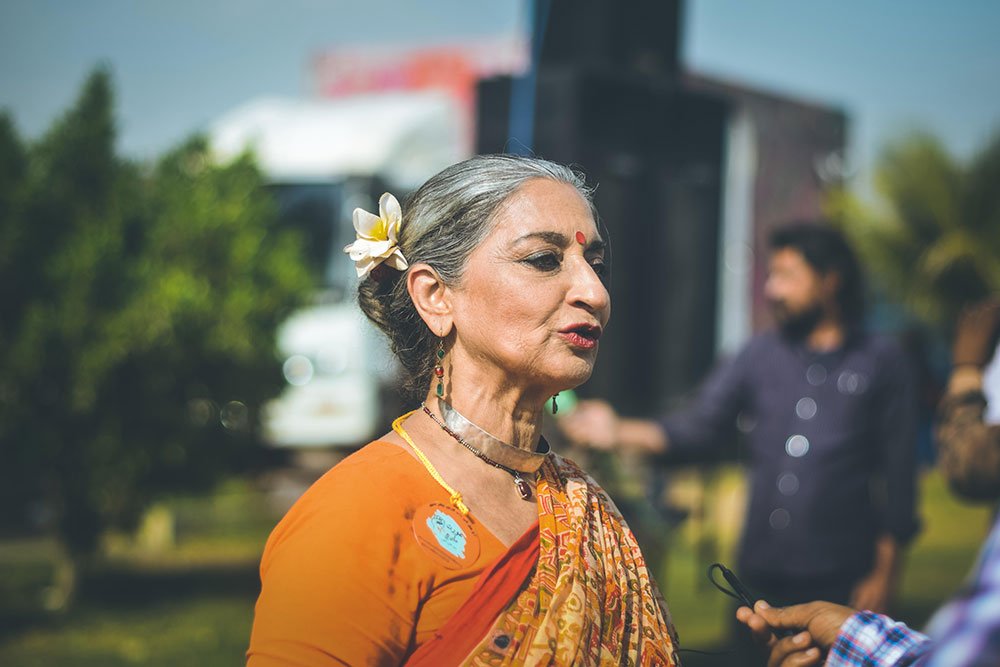 Following her speech, an organizer of the march put forward the three central demands. She said that the march is dedicated to the labor and hard work of women and Khawaja Sira (transgender).
Demands include:
All workers, whether they are working in factories, on farms and homesteads, in homes as domestic workers or as sanitation workers be given a living wage based on access to safe housing, quality education and affordable healthcare for themselves and their families. As a first step immediate reinforcement of the minimum wage across all sectors, and for all actors who refuse this to be fined under the law.
The provision of social security and protection through monthly stipends for all women and Khawaja Sira community in view of the care labour they perform and economic violence they are subjected to.
The state prioritise the welfare of the child by putting an end to child labour, trafficking for work, and bonded labour. The government should provide childcare and protection centres and child support services in every district of Karachi and in the rest of Sindh.
Opposition faced by the march
Throughout the country, women march annually on March 8 for their fundamental rights. But every year the Aurat March faces opposition from people who refuse to even comprehend what the movement stands for. In lieu, they label the placards as 'immodest' and alter the meaning of the words to fit their own perceptions.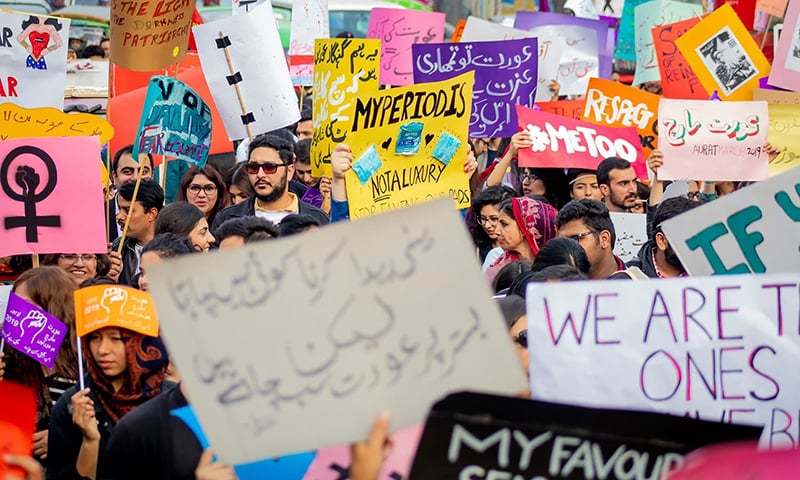 In a not-so-surprising move, the Minister for Religious Affairs Noorul Haq Qadri recently requested to the Prime Minister that March 8 be designated as Hijab Day this year.
Since 2018, Aurat March has been held in many cities across Pakistan to coincide with International Women's Day on March 8. Those who take part in this often face intense backlash, especially online. They have also received death and rape threats in the past. Religious and conservative groups have always incriminated the march to be against Islam.
Those opposed to the minister's request and opinion are not anti-hijab. The hijab deserves recognition as well – but he is undermining the point women are trying to make. To celebrate Hijab Day, the minister should have done something on the actual World Hijab Day, which is February 1.
What do you think of this story? Let us know in the comments section below.