Ever imagined what a celebrity feels like when people fail to recognize them? It does not sound very common or familiar, right? Well, that is because all we mostly see is people buzzing with interests after celebrities. While many might be shocked or even offended on such occasions, Pakistani cricketer Shahid Afridi was seen responding in a very polite manner.
Former captain and star all-rounder, Afridi, also referred to in the media as Boom Boom, is quite famous for his on-field antics. A popular cricketer like him would usually exert efforts to dodge a sight of his or her fanfare or paparazzi in public places.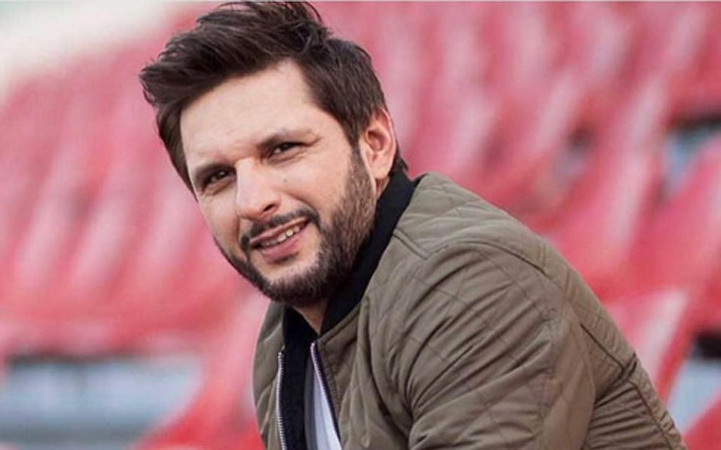 We have seen popular celebrities adopting mind boggling ways to avoid getting noticed by media and fans. Their efforts almost come around successful when hardly anyone around them is able to recognize them. But what happens when one actually fails to recognize a celebrity?
How inglorious would it be and what a round of shock they would go through if you treat them as an ordinary person and not give much interest. One such incident happened with the cricketer when a desi aunty could not recognize him at an airport.
Recently, a video surfaced on social media in which a woman at the airport failed to recognize Afridi. "Ay bhai idher ao [Hey brother, come here]," the woman called him. "My daughters are saying that you are Shahid Afridi. Please take a picture with them," she added.
Here's how Boom Boom reacted!
Genuinely humble, isn't he? Although it is quite hilarious and surprising at the same time. You do not get to come that close to a celebrity, while mostly their ardent fans wish they get a chance. But what we see here makes us all scratch our heads. However, this is not the first time a celebrity was not recognized.
Did you know the most popular Pakistani actress Mahira Khan was not recognized at Paris Fashion Week? Well, that bit was rather embarrassing since she was addressed as a mere 'L'Oreal team member'.
Coming back to Lala, Afridi has his own style and looks which add to his stardom. But lately, Pakistani fans found him bearing an uncanny resemblance to an international counterpart.
Looks like our beloved Boom Boom is a doppelganger of the Supernatural star Jensen Ackles. Can you believe it? You will be as shocked as us to witness the similarity!
What do you think of this story? Let us know in the comments section below.