PML-N comes under fire after another audiotape, allegedly of PML-N Vice President Maryam Nawaz and party leader Pervaz Rashid, leaked online on Tuesday. The two purportedly discuss the "bias" of certain journalists.
In the PML-N audiotape of Maryam Nawaz and Pervaz Rashid, which was shared by ARY News. Rashid can allegedly be heard saying, "They have a program 'Score Card'," in an apparent reference to Geo News' well-known show Report Card.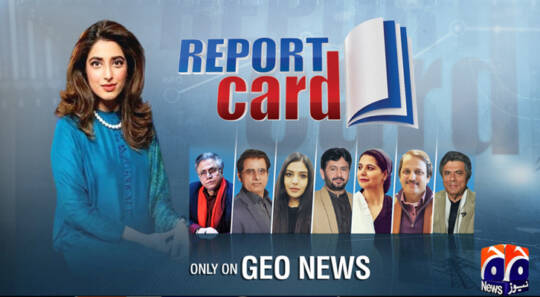 "You know [journalist] Hasan Nisar is included in the program who abuses us (PML-N) a lot," he allegedly adds.
Meanwhile, Maryam allegedly says that anchorperson Irshad Bhatti also appears on the show. To this, Rashid responds that Bhatti too "talks very vulgarly". The two then allegedly speak about veteran journalist Mazhar Abbas who, Rashid claims, is "tilted against us and spins [things] to make fun of us".
"Nobody there can be called our spokesperson. [Analyst Hafeezullah Niazi] did not give our point of view but the way they abuse us … he would treat Imran Khan the same way. They have removed him and discontinued his column," Rashid allegedly says.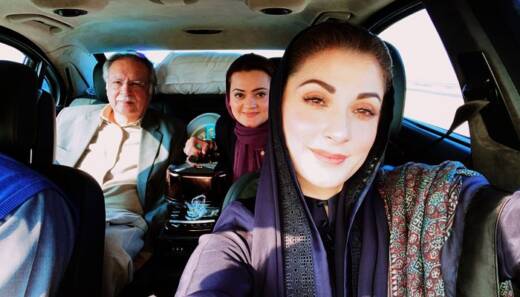 Maryam says, at this point in the audio, that she will first ask Niazi for the reason for his removal from the panel and then take up the matter with Mir Shakeel ur Rehman, the owner of the Jang Group.
"It will become an imbalanced program. If there was a check on Imran Khan, you have ended it and [imposed] barking dogs on us," Rashid says.
"Indeed, this is bias," Maryam purportedly responds. Towards the end of the clip, Maryam allegedly passes instructions that a pair of baskets that former prime minister Nawaz Sharif brought from Azerbaijan should be sent to journalists Nusrat Javeed and Rana Jawad.
Here is the leaked audiotape of Maryam Nawaz and Pervaz Rashid:
Reacting to the alleged video clip, Farrukh Habib, Minister of State for Information, said the PML-N had "vast experience and [expertise] of blackmailing and controlling freedom of media".
He said PML-N "always kept the media under pressure to use it for their vested interests". The alleged audiotape had "exposed" how the party was playing tricks to control media freedom, he added. In addition, he said that the perusal of PML-N's financial documents had revealed that nine accounts were hidden by the party from the Election Commission of Pakistan (ECP).
For his part, one of the journalists mentioned in the alleged audiotape, Mazhar Abbas, sarcastically thanked the PML-N leaders. Meanwhile, Special Assistant to the Prime Minister on Political Communication Shahbaz Gill taunted Maryam. He said that her remarks often prove destructive.
Report Card is a political show that features a panel of prominent journalists and legal experts. They grade current affairs events and share their reasoning for doing so. This is the third such 'leaked' audiotape attributed to the PML-N leader in as many months. She, however, accepted only one as genuine.
What do you think of this story? Let us know in the comments section below.