Pakistan is a beautiful country. We have been blessed with a large amount of fresh water, a thriving agricultural industry, minerals in our soil and landscape so beautiful that people come from all over the world just to see it.
However, not all of it is that great. Pakistan is a subtropical area and the lower part of it, i.e. Sindh and lower Punjab, is subject to a high amount of temperature. The heat is so great that people are forced to stay indoors and those who don't have the luxury to do so have no choice but to brave the heat and risk the chance of heat exhaustion and heat stroke.
What makes things worse is that the Holy Month of Ramadan falls during the hottest part of the year and that makes things doubly unbearable for those who are fasting and need to go out. Not everyone is blessed with an air-conditioned car to go around in. This is where Atlas Battery came in.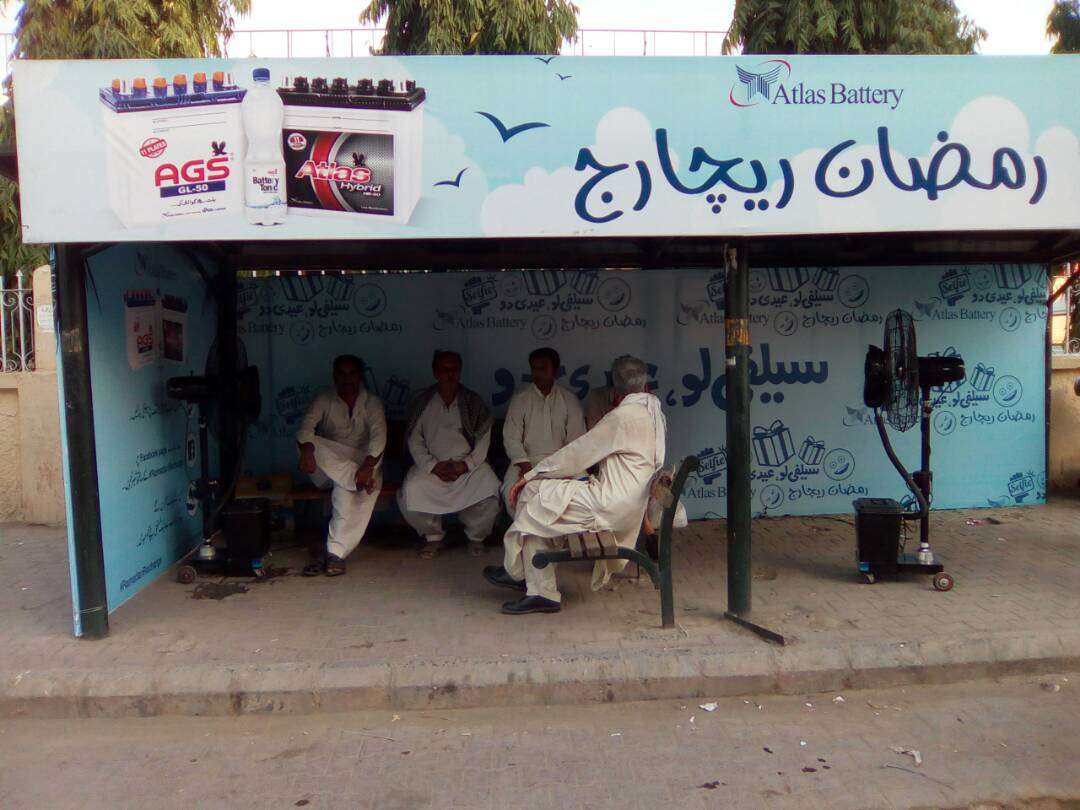 With their #RamadanRecharge initiative, they have installed mist fans at bus stops all over Pakistan. They did this last year and 2017 is no different.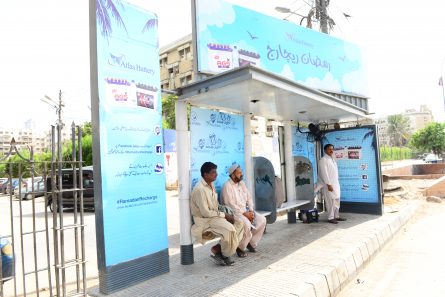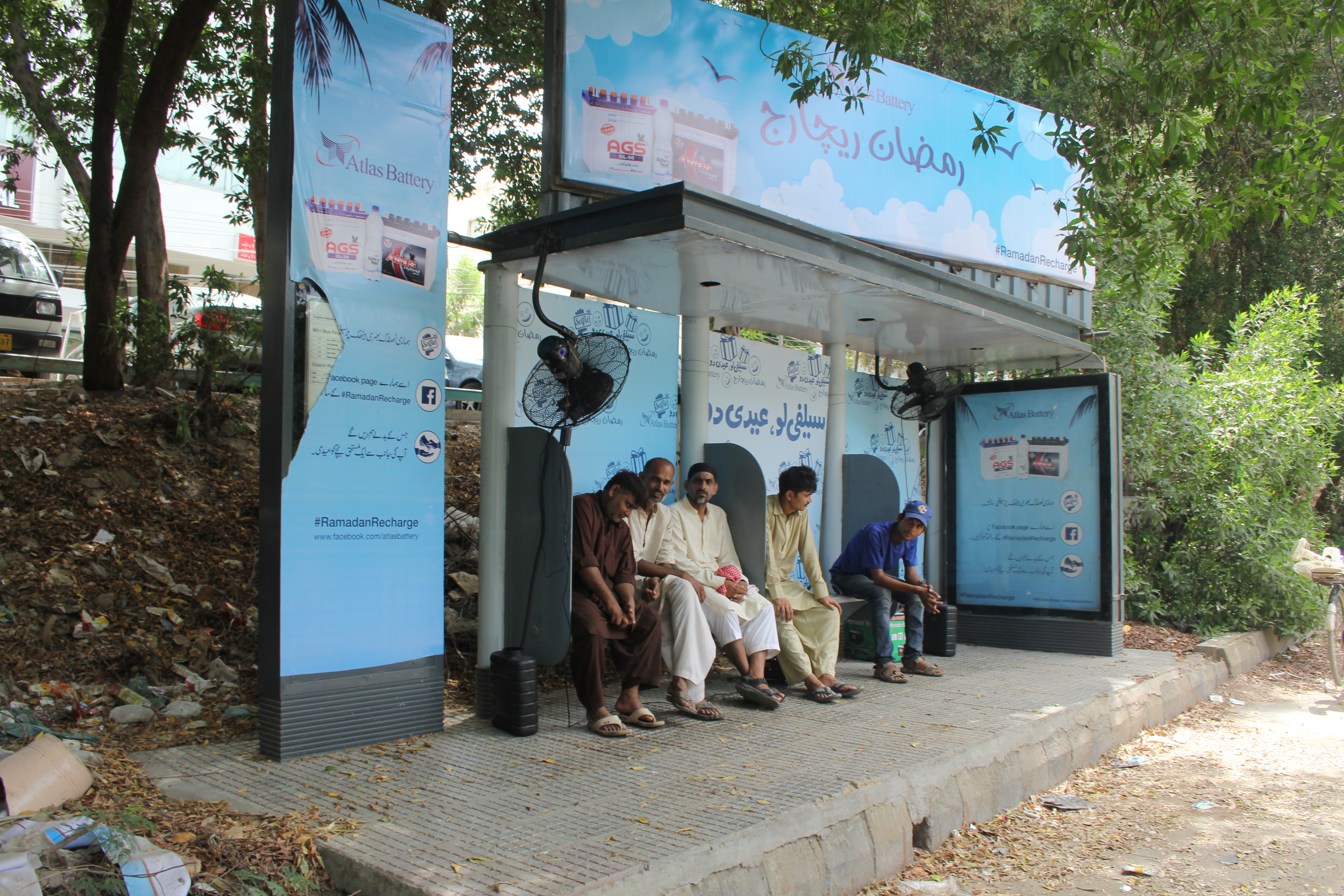 Because of this, people who are fasting can take a break from the scorching heat by going to these bus stands and cooling down under these fans. But not only that. Atlas Battery visited various orphanages last year and continued to do so this year across Pakistan in order to share happiness with orphans by distributing Eidi and gifts to them.
Under their #RamadanRecharge initiative, every selfie taken at these bus stands and uploaded on Facebook with the hashtag #RamadanRecharge gives a chance for an orphan to receive Eidi and gifts from Atlas Battery this month!
Atlas Battery bus stands are currently located in Karachi, Multan, Rawalpindi, and Peshawar.
If you ever find yourself in one of these locations, take a break and rest under the shade and the mist fans provided by Atlas Battery. Don't forget to take a selfie and upload it on Facebook with #RamadanRecharge so that an orphan out there can get Eidi.
May you have a blessed Ramadan!