Singer Atif Aslam was once again compelled to stop a live performance Saturday night in the federal capital when he witnessed the male audience harassing women and families.
Despite the delight of such big concerts, they can also be dangerous, as thousands of people attend. Incidents often occur at concert venues. The reverberation of live music can make one feel so alive, however, as any woman will know, these situations often leave them open to sexual harassment and assault.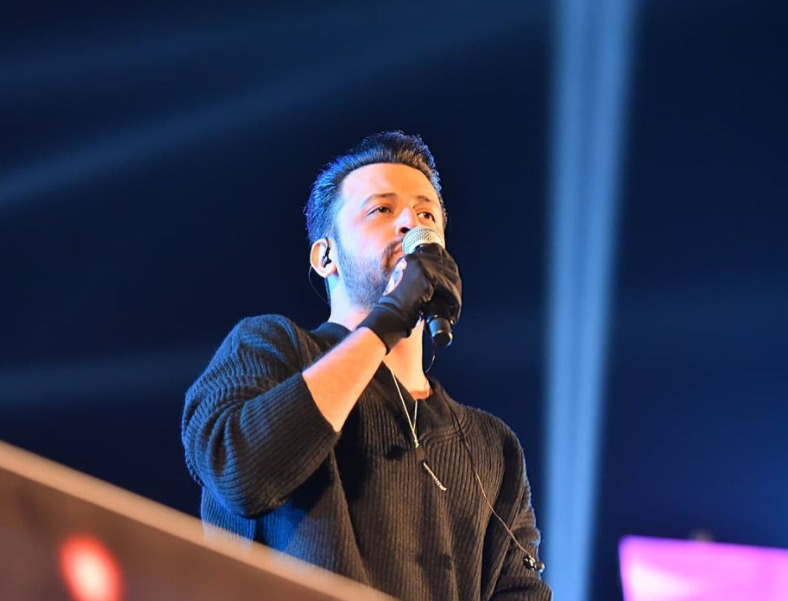 Live music events are often rife with harassment from groping to grabbing, being followed and flashed, to inapt comments and creepy hands on waists to worse.
A three-day food festival featuring food and music called 'Taste Plus' took place over the weekend in Islamabad at Jinnah Convention Center. Singers including Aima Baig, Mustafa Zahid, Shamoon Ismail, Asim Azhar, and many others performed at the festival.
Sadly it was not surprising to come across the news of Atif Aslam storming out of his concert midway due to the crowd harassing females and families.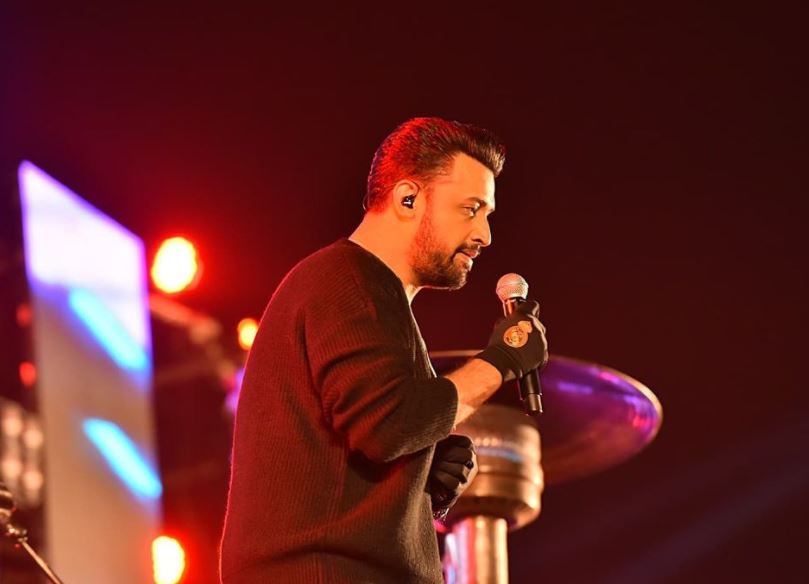 After a young girl came up to Aslam on stage about the harassment she encountered from the crowd, he addressed the men in the crowd and advised them to give women some room and ensure that women and families were safe from harassment in the crowd.
However, the Dil Diyan Gallan crooner left the concert upon sheer disappointment in the male audience and poor management of the event.
Have a look at the video:
One of the attendees of the concert send a love-filled message to Aslam and apologized for the rowdiness on behalf of the entire crowd. "Sir, extremely sorry for tonight," read the message in the screenshot shared on social media. "There are some black sheep who ruin it for everybody."
"Really disappointed about what happened tonight," they added. "Please call out the management so that this does not happen again."
To this, Aslam replied, "Don't be sorry. I love Islamabad. At least, we saved the families from any mishap by stopping the event".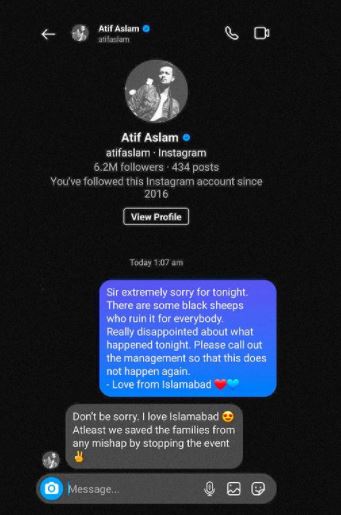 Mind you, this is not the first time this has happened. A few years back at a concert in Karachi, Aslam noticed a man teasing a woman, and stopped singing. He called the victim on stage and made sure that the girl was taken care of, and scolded the men then and there.
Unfortunately, wildness is not uncommon at concerts, since the combination of large crowds and loud music can inevitably cause catastrophes. A brawl erupted between a group of men at Rhythm Festival in Lahore last month.
What do you think of this story? Let us know in the comments section below.