Jinnah Rafi Foundation was formed by Mr. Imtiaz Rafi Butt, also the Chairman of the Rafi Group, about 3 decades ago. This organization was formed to commemorate the success of his father as a leading business man of that era who was inspired by his relationship with Quaid-i-Azam. He lost his father when he was 2 months old. He did not know enough about his father and wanted to explore more about who Rafi Butt actually was.
Mr. Imtiaz states that his research on his father inspired him to learn more about the vision of Quaid-i-Azam Muhammad Ali Jinnah. He found out that his father was a close associate of Quaid, a leading Muslim industrialist and the first Muslim banker in India. Mr. Rafi Butt formed the first Muslim Bank, Central Exchange Bank in India in 1936.
Mr. Rafi Butt was an ambitious man who devoted his life to the mission of the Great Quaid and he received the same amount of love and respect in return. As a 40 years old man searching for his father's legacy, Mr. Imtiaz Rafi Butt found a role model in his own father.
Mr. Imtiaz Rafi Butt believes that no leader in the world had the kind of character and charisma like the Quaid and no leader had ever achieved a success as big as the creation of Pakistan.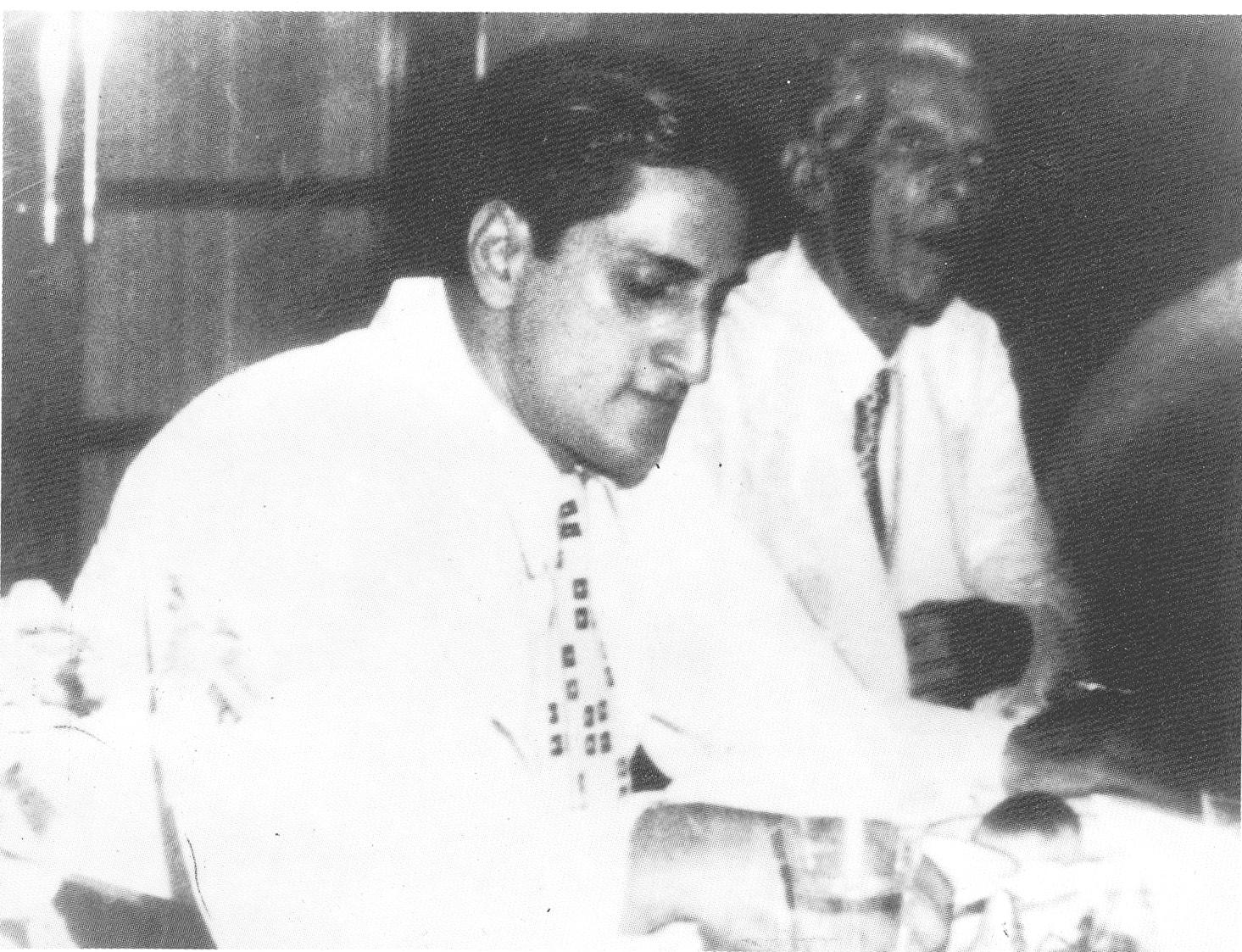 He believes it was his love for his father that led to his admiration for Quaid. His father had switched his focus from being a businessman to an active member of the Pakistan Movement. Mr. Imtiaz Rafi Butt salutes those who sacrificed their resources and live for the Pakistan Movement. He believes that the new generation needs to realize what a gift Pakistan is for them.
Mr. Imtiaz Rafi Butt found the letters exchanged between his father and Quaid i Azam through the archives. He took on board researchers like Syed Razi Wasti to write this book on Quaid i Azam which is based on seven years of research. The book looks at Punjab of 1930's and 1940's. This was the era when Muslims were downtrodden while Mr. Rafi Butt was a rising star amongst the Muslims.
"At Quaid's Service" is a set of letters based on years of research that show the relationship between Quaid i Azam and Mr. Rafi Butt along with the economic goals and objectives they set for Pakistan as a country.
Mr. Rafi Butt was among the blessed ones who happened to be really close to Quaid. The letters exchanged by both show the importance of a young man directly dealing with Quaid. Quaid-i-Azam Muhammad Ali Jinnah nominated Mr. Rafi Butt as the chairman of All India Muslim Economic Planning Committee. He was given the task to build the economy of Pakistan. Unfortunately, Mr. Rafi Butt died in a plane crash only a year after Pakistan's inception. His contributions were not given the due credit in history that he deserved and what he received from Quaid-e-Azam.
Mr. Rafi Butt first got recognition 28 years ago through the book My Dear Quaid i Azam which was inaugurated by the then prime minister Benazir Bhutto. Mr. Imtiaz Rafi Butt considers this as his responsibility to bring forward the sacrifices made by his father for Pakistan.
Jinnah Rafi Foundation has celebrated every national day since its inception for the last 28 years. They educate people on the Pakistan Movement in order to spread the message of Quaid to the younger generation. Mr. Imtiaz Butt believes that in order to build a better Pakistan we must look at the teachings of Quaid i Azam. Jinnah Rafi Foundation wishes to make the purpose of creating Pakistan clear to the youth.
Mr. Imtiaz Rafi Butt takes pride in continuing his father's mission. His father was a hero for the nation. The historical perspective changed his perception of his father and turned him from a father to a role model for him.
Mr. Imtiaz Rafi Butt follows the foot steps of his father but even with all his success and continuing the same mission he does not find himself worthy of a comparison with him. He is determined to continue his father's mission and Quaid i Azam's vision to create awareness amongst the youth about their teachings, sacrifices and their socio-economic philosophy that changed the fate of the Muslims in the sub-continent.
To further know about the achievements of Mr. Rafi Butt and his relationship with the Quaid, please get your complimentary copy of the book from the Jinnah Rafi Foundation by contacting them at +92-42-35712667-70.