Lt General (Retd) Asim Saleem Bajwa said on Thursday he resigns as a special assistant to PM (SAPM) on information and broadcasting after some family business allegations. He will submit his resignation to the PM today.
Bajwa took the decision after business allegations were leveled regarding his family's assets which he has rejected as he resigns.
Bajwa said he had all documents about his family's assets. He was ready to present them and money trail before any judicial forum.
"I strongly rebut the baseless allegations leveled against me and my family. Alhamdolillah another attempt to damage our reputation belied/exposed. I have and will always serve Pakistan with pride and dignity," he said on a Twitter message.
Business allegations against Bajwa
According to Dawn, journalist Ahmed Noorani has alleged that Bajwa had used his offices in setting up off-shore businesses of his wife, sons, and brothers.
The report said Bajwa's younger brothers opened their first Papa John's pizza restaurant in 2002.
According to the news report, Nadeem Bajwa, his brothers, and Asim Bajwa's family own a business empire. Their business includes 99 companies in four countries. This includes a pizza franchise with 133 restaurants worth an estimated $39.9 million. Out of the total 99 firms, 66 are the main companies. Meanwhile, 33 are branch companies of some of the main companies while five firms are dead now.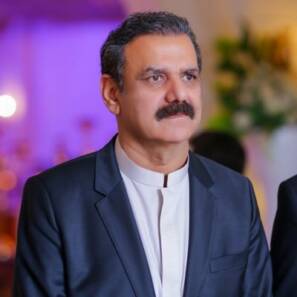 In a statement later, Bajwa rejected the allegations and said, "The news broken by Ahmed Noorani on an unknown website on 27.08.2020 regarding myself, is vehemently denied as incorrect and false."
"I have not shied away to explain the allegations shamelessly leveled against me. These allegations have been hurled at me to tarnish my image."
Meanwhile, Bajwa said, he would continue working as chairman of the China-Pakistan Economic Corridor (CPEC) Authority.
Also Read: China To Launch 20,000 Scholarships & 1500 Internships For Pakistani Workforce Under CPEC
What do you think of the story? Tell us in the comments section below.