Hania Amir recently poked the trolls with her latest video with the sons of the renowned film director Wajahat Rauf. Soon after the actor trended on social media over the problematic video, her former beau Asim Azhar was quick to take an indirect jab at her. Asim breaks silence replied indirectly to Hania Amir in a post.
Lately, a video of Amir with director Rauf's sons went viral, making Amir a top Twitter trend in Pakistan. In the video, the actor was seen lying on top of Aashir Wajahat while singing along with Hasan Raheem's Arzu. People began calling Amir out for her "indecency and vulgarity" after the video went viral.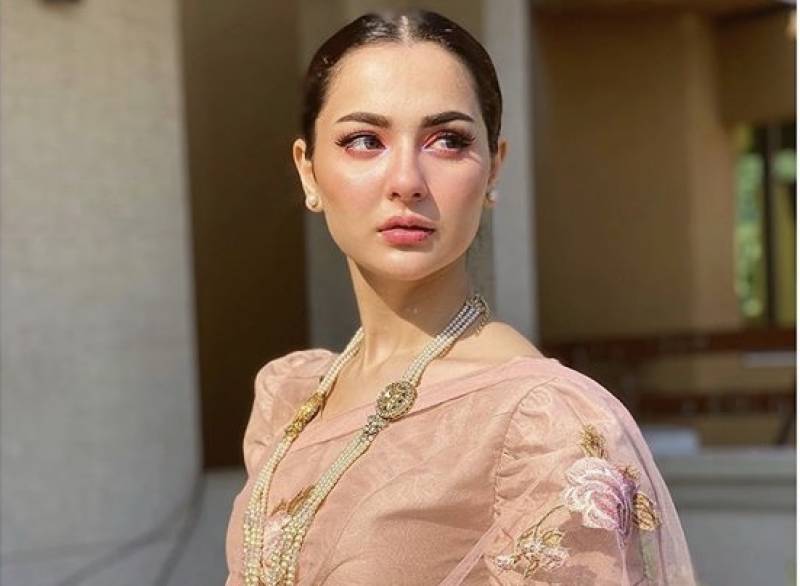 The Parwaaz Hai Junoon actor received heavy criticism after the video circulated on social media. Those who criticized Amir said she was just seeking attention. Taking to Instagram, she responded to the trolls and penned down a heartfelt message.
Amir received backlash for promoting "obscenity". Meanwhile, her former beau Azhar was quick to throw shade at Amir. In an indirect tweet clearly indicating its linkage to Amir, Azhar wrote, "Alhamdulillah" with a savage gif.
Amir also did not remain silent and responded to Azhar's indirect jab at her.
Twittersphere had a field day with the indirect war of words between the two. While many sympathize with Azhar, others accuse Amir of deliberately putting herself into such situations.
Trolls back it again!
'I hope everybody learns a lesson from this' – Asim Azhar's final statement
In an Instagram story, Asim Azhar addressed the ongoing word on the street and finally breaks his silence on the matter addressing Hania Amir. He talked about how for the past year he was constantly bullied and trolled over the breakup. Moreover, he pointed out how Amir is now playing the victim card.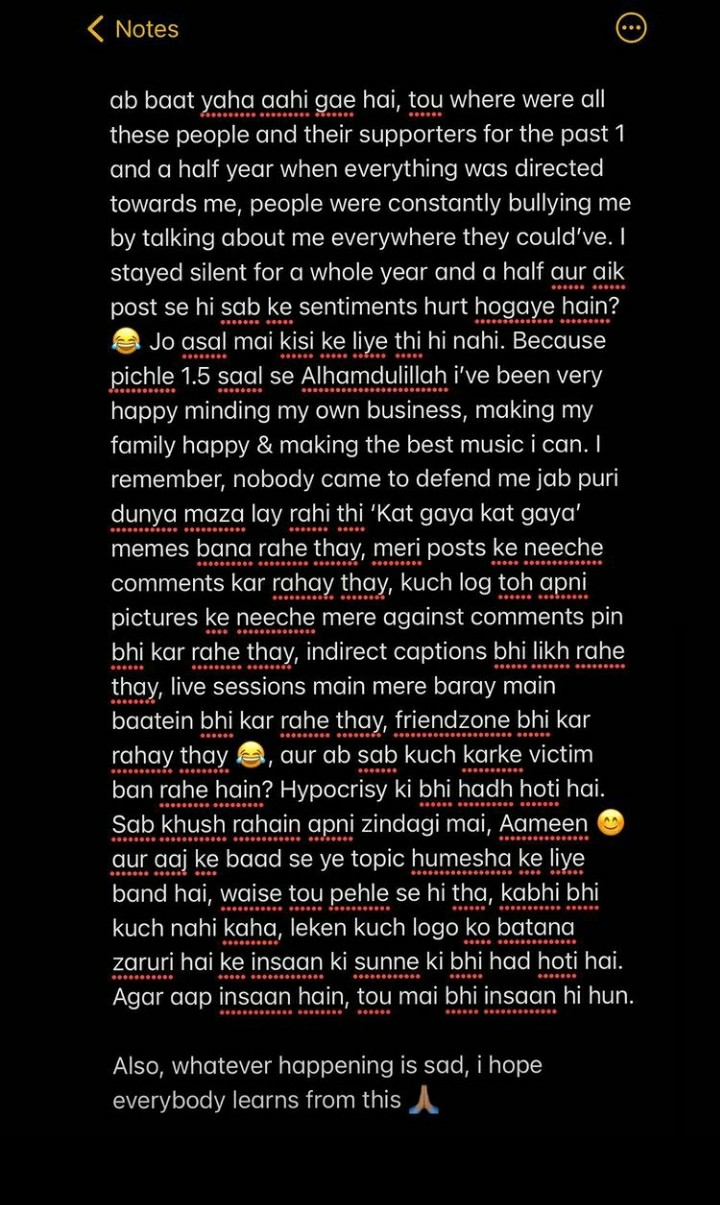 The alleged celebrity couple have ways after Amir announced that 'they are just friends'. Her shocking comment left everyone confused. In a live chat with best friend and singer Aima Baig, Amir revealed she and Azhar were not in a relationship. Regardless of any official statement made by either of them, we all knew both were seeing each other.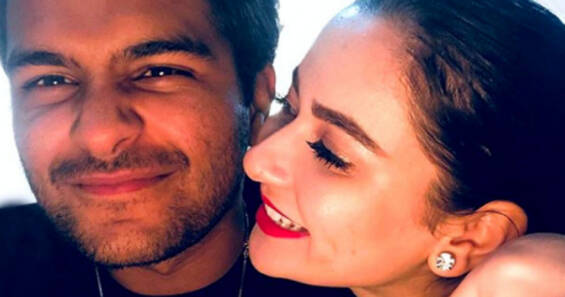 "He's asking if we're still together. We're friends, we're not together, we're not dating, we're not a couple. But we are best friends." She denied the existence of any romantic relationship with him. The Tum Tum singer received massive trolling over being 'friendzoned', while Amir remained quiet on the matter. Looks like Azhar finally got the chance to speak on all the hardships he dealt with during that period.
It must be noted this is not the first time that the singer opened up about the breakup. Earlier as well, Azhar shared how he dealt with all the social media backlash that he received.
What do you think of this story? Let us know in the comments section below.