Former celebrity couple Asim Azhar and Hania Amir has been the talk of the town for a long time now. Even before the duo subtly confirmed that they are dating, the chemistry between the two was undeniable. But earlier this year, it was revealed that the duo broke up. Nonetheless, Hania Amir and Asim Azhar were, and still are often spotted hanging out together, so why they now unfollow each other on Instagram?
Since the news of the duo breaking up surfaced, everyone has been asking whether both they were even dating or not. Although they never really explicitly revealed the love affair, it was all pretty obvious. It all started when both of them were showstoppers in a Fashion Week and Asim sang a song for Hania all the while kneeling down for her as well.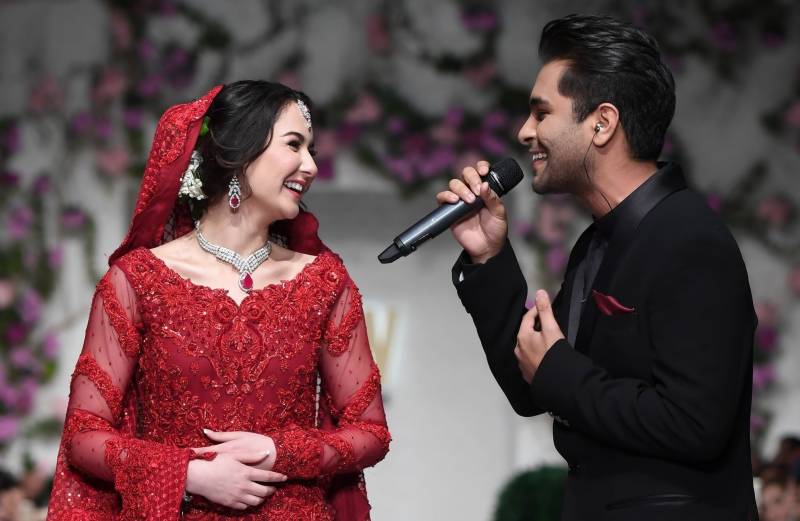 Somewhere around June, in a live chat with singer and best friend Aima Baig, Hania revealed that she and singer Asim are not in a relationship. And subsequently, the fans termed it as a break-up.
Asim, later on, accepted that their breakup was a mutual decision and both remain to be good friends. After accepting their split publicly, both were still seen together quite a many times which made us question as to what their relationship status is.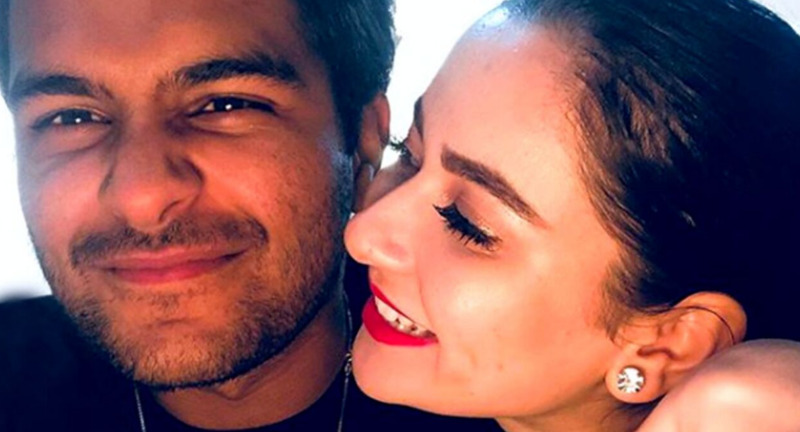 Looks like, months later, we are still questioning the same. Fans are now back to wondering – are Hania and Asim dating? Do they even follow each other on social media?
As people were gossiping about them, a new thing shocked everyone. Apparently, rumor has it that the Pyar Kahani stars unfollowed each other on Instagram recently. So let's find out how true this is!
Upon doing some digging, we found out they have indeed unfollowed each other.
Take a look here: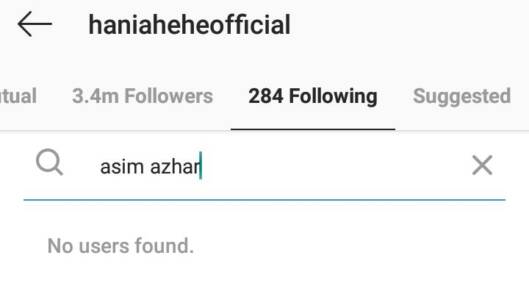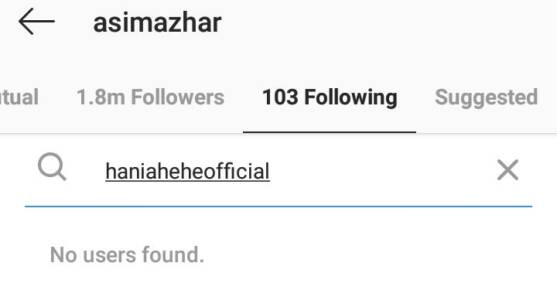 One thing has become crystal clear at this point, and that is, celebrities never really come clean about their relationships. From the Shahroze Sabzwari and Sadaf Kanwal scandal to Umair Jaswal and Sana Javed finally getting hitched despite denying their dating rumors- things like these make it hard for us to trust their words.
The move made by Hania Amir and Asim Azhar to allegedly unfollow each other on Instagram when their musical drama Mere Yaar Mere Dost is set to hit screens makes this look all the more like a publicity stunt.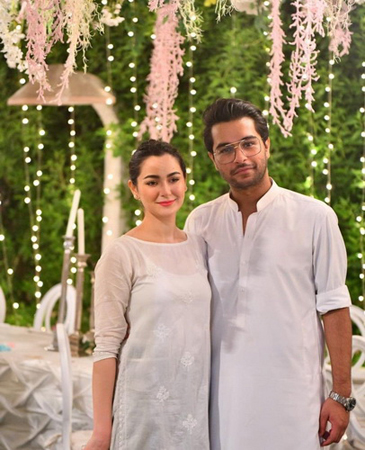 Many of the netizens believe that this is a mere publicity stunt to gain viewership on their new web series. On the other hand, their fans desperately want them to get back together and pray for their patch up.
So is this really just a publicity stunt or are they finally over for good? Seems like the mystery remains unsolved.
Earlier, in an interview with Waqar Zaka, Asim revealed his relationship status. The Pakistani singer-songwriter Asim Azhar finally opened up about his breakup. He further explained how he dealt with the social media backlash that he and Hania received.
What do you think of this story? Let us know in the comments section below.