Belated Father's Day to all the daddies out there…
Just like every year, most of us forgot about Father's Day. Many people actually learned from their surroundings. Many tried to make it special for their fathers. Social media was flooded with posts and there were also many who did not care, you know typically the kind of people who argue: "we don't need Father's Day to show love for our Father's." Oh, how can I forget the extremist cult? Anyway…
There is your father.
There is that father.
And this is also a father…
Not just a father but the former President of Pakistan who holds a prominent political position and basically, Clifton Karachi. He's the leading member of Pakistan People's Party, the wing of PPP's future, Bilawal Bhutto and the rest and basically, a very powerful person in Pakistan holding exuberant records of wealth and popularity among masses.
Bilawal Bhutto Zardari happens to have a strong relationship with his father. Mr. Zardari asserts a strong influence on him and he does not leave any chance to show his love for his beloved son.
Bilawal shared this photo on Father's Day:
Happy Fathers day to my courageous, loving and caring father. pic.twitter.com/E75HntxMxd

— BilawalBhuttoZardari (@BBhuttoZardari) June 17, 2018
It's nice to see the father-son relationship. All sentiments aside, let us not ignore one thing…
When you see it…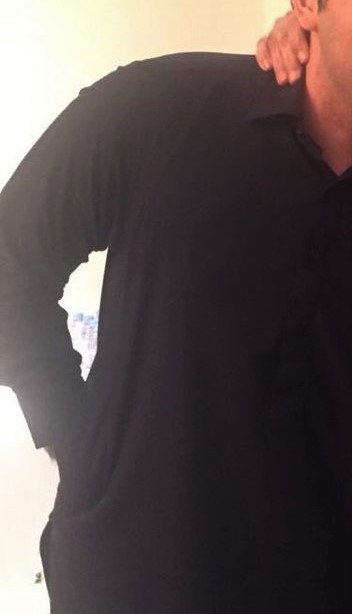 HAHAHAHA
Why BB is so cautious of his pocket 😛

— Amjad saaka (@abbajsaaka) June 20, 2018
What'u tryna hide?
Interesting actions with the hands. Were you protecting your pocket from daddy?

— Annie Khan (@AnnieKhan29) June 17, 2018
HAHA YAAAAR THESE PEOPLE
Bilawal jaaib bacha raha hai ? via @hoshearpuri https://t.co/CrijQ3AlSd

— Godfather IV (@godfatheriv) June 17, 2018
https://twitter.com/ziyaad_shinwari/status/1009142805678174210
OH.MY.GOD.
Check your cheek, is it still there? ?

— Nazia Hassan MD (@drnaziahassan) June 17, 2018
LMAO!
Bilawal checking his pocket to make sure Zardari doesn't steal his eidi ?? https://t.co/coD3O0tCxz

— Osama. (@ashaqeens) June 17, 2018
These people simply leave no chance to spare anyone. Could you have expected people to react to this? I seriously cannot say one would not have gone without noticing it.
Well, what do you guys say?