The Asian Cricket Council (ACC) has made the decision to shifts all of the Super 4 matches of the Asia Cup 2023 to Hambantota. This decision was made because an extended period of rain is predicted to occur in Colombo, where the matches were supposed to take place, over the next 15 days.
Asia Cup 2023 Shifted To Hambantota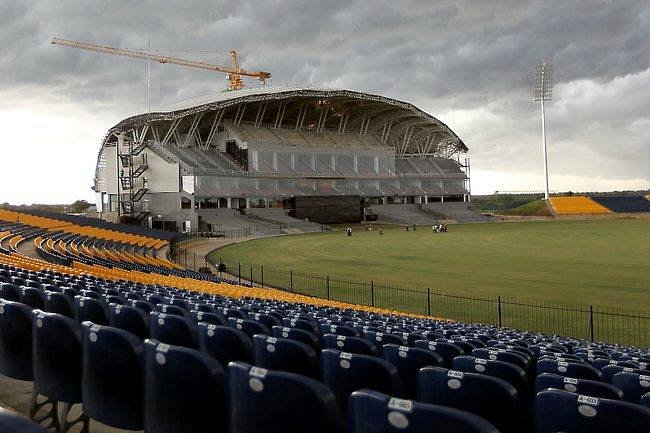 After carefully examining the weather prediction and the prospect of rain interfering with the matches, the decision was made.
at the event that India wins against Nepal on Monday, the Super Four match between Pakistan and India will take place at Hambantota.
Not only that, but a reserve day for the India-Pakistan meeting is also under discussion because their match in the group stage was called off without a single ball being played in the second innings. This is one of the reasons why a reserve day is being considered.
The Pakistan Cricket Board (PCB) had previously brought their concerns to the attention of the ACC, who had assured them of good coordination.
The next 15 days in Colombo are predicted to see cloudy skies with thundery showers, according to the BBC Weather prediction.
It is important to point out that the Asian Cricket Council (ACC) is already facing significant backlash for holding Asia Cup 2023 matches in Sri Lanka despite being well aware that this time of year in Sri Lanka it almost invariably rains.
Hambantota will host these matches:
Sept 9 – B1 vs B2 at 2:30 pm (PST)
Sept 10 – A1 vs A2 at 2:30 pm (PST)
Sept 12 – A2 vs B1 at 2:30 pm (PST)
Sept 14 – A1 vs B1 at 2:30 pm (PST)
Sept 15 – A2 vs B2 at 2:30 pm (PST)
Sept 17 – Final at 2:30 pm (PST)
See More: Babar Azam Hits His First Ton Of Asia Cup 2023
What do you think of the story? Tell us in the comments section below.