The Federal Minister for Planning, Development, and Special Initiatives Asad Umar on Friday expressed his annoyance with the mismanagement of the PIA cabin crew when his seat was allotted to another passenger on a Karachi-bound flight from Islamabad. 
According to the details, Umar, along with other members of the parliament, was on board Pakistan International Airlines (PIA) flight PK-309 when the minister found out that another passenger had occupied his seat.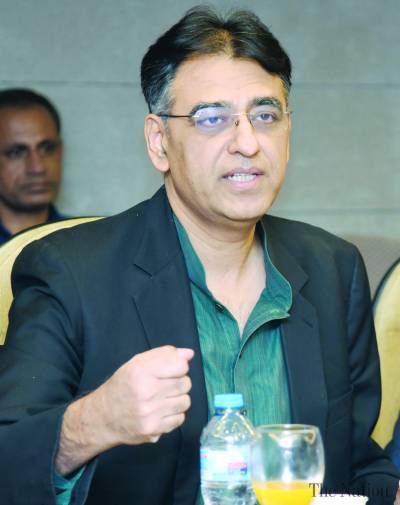 Subsequently, the minister reportedly got into an argument with the cabin crew. In a video that has now gone viral, he can be heard telling them that he paid money to purchase a ticket. Therefore, it is "his right to sit on his own seat."
A video recorded by one of the passengers shows the minister arguing with the staff and the passenger. He can be heard saying, "[It's unfair that] I have purchased a ticket for this seat, but someone else is sitting there," the minister argued.
"This [mismanagement] has been going on for about an hour. I bought the ticket, and I paid for it. I am not seeking any favor from you."
As per the sources, the PIA Flight took off for Karachi after more than an hour delay. Umar had been allotted seat number 12F, sources further said.
In addition to this, other members of the parliament were accompanying the minister during the flight. Federal Minister Aminul Haq, PPP's Agha Rafiullah, Qadir Patel, and other assembly members were reportedly among the parliamentarians present onboard.
Here is the video from the scene
Turns out, the dispute continued for more than one hour after which the minister stormed out of the plane. As of now, it is not clear whether he took the flight or not.
As it appears, people are admiring Asad Umar for handling the situation in a respectful and dignified way. Had it been some other politician from any political party, there would have been a bigger fuss.
'He was not asking for any favor,' many restated
No misuse of power is a rare sight to see
Speaking to the media on Thursday, the planning minister issued a grim warning i.e. the third coronavirus wave has begun in Pakistan.
He said, "There is no doubt that the third wave has begun. Basically, the phenomena driving it is the spread of the UK strain." Meanwhile, Pakistan has launched a COVID-19 vaccination for the general public, starting with older people. 
What do you think of this story? Let us know in the comments section below.